Marne Martin, President, IFS Service Management Business Unit explains how service-optimized ERP supports evolving aftermarket strategies.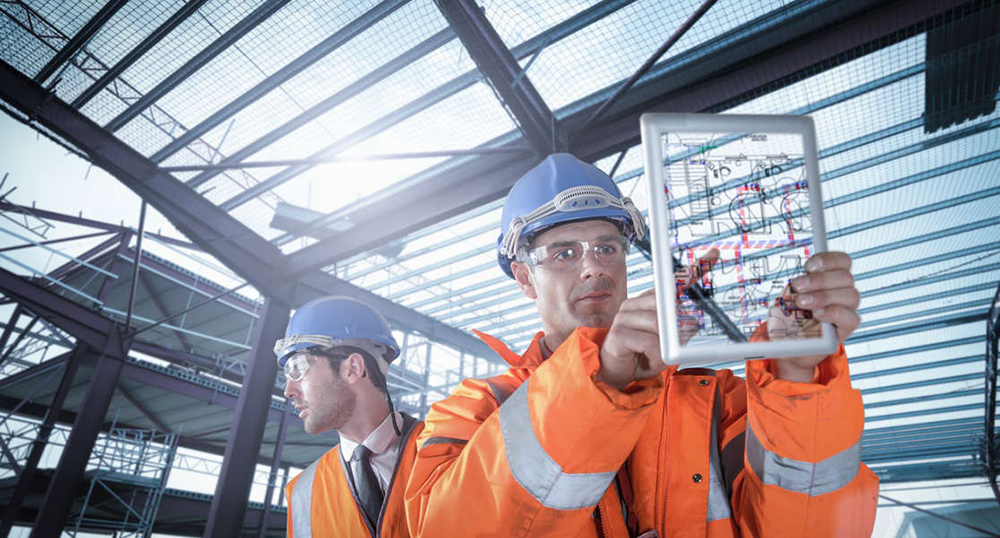 A growing number of manufacturing organizations are seeing servitization as a revenue-driver and competitive differentiator today. Service contracts for warranty and repair are helping businesses capitalize on aftermarket sales which can be much larger than the original product sale over the lifecycle of a particular equipment. It is estimated manufacturers can see earnings-before-interest-and-taxes of at least 25 percent on services, compared to the 10 percent that is the margin on new sales.
While some manufacturers have already made steps on this journey, few have reached full servitization where the service itself is seen as a product. One complicating factor is the complexity of service level agreements (SLAs) for response time, mean time to repair, total uptime or other metrics either related to obligations or outcomes. To manage service contracts effectively, businesses must rely on their enterprise resource planning (ERP) system to assist with the entire product lifecycle including aftermarket operations, revenue and margin, beyond the traditional functions of finance, customer relationship management and human resources. Software requirements will differ based on where an organization is on its servitization journey.
Entry level: Offering warranties and spare parts as a springboard
Organizations that do not yet offer services must consider how they can gradually introduce service into their business models. Offering warranties and spare parts are a good place to start.
Putting profitable aftermarket service operations in place requires manufacturers to plan to cover initial production as well as aftermarket sales of both the assets and parts. It also requires a change in thinking where assets and parts are manufactured with aftermarket service in mind. A supporting software platform should manage service obligations, inventories, monitor the supply chain for parts and give customers a portal to order these products.
These are basic requirements that ERP should take on with ease. Poor execution can not only lead to failure in securing aftermarket profits but can also threaten the profitability of existing production. But with strong foundations in place, a focus on warranties and selling parts can quickly lead to additional services and generate valuable data that enables manufacturers to better understand and react to customer needs.
Maturing service strategy: Annual maintenance contracts introduce security
Once services are in place, the next step is to turn them into a solid and reliable profit source. Annual maintenance or service contracts provide security to both the manufacturer – by establishing a stable, predictable revenue stream – and the customers, who look at such contracts with peace of mind, knowing their asset purchase is a safe investment.
Manufacturers can offer a reactive service to customers – performing work on a break-fix basis either in the field or in a depot – but the revenue is harder to predict and the margins are much tighter—not to mention customers prefer proactive maintenance to waiting for something to break. By moving away from reactive service to selling a contract based on insights and results, manufacturers can create a planned revenue stream, and the contract can be priced with a margin baked in. An IFS industry survey shows 62 percent of manufacturers involved in planned maintenance or service contracts were more likely than other respondents to report service as a profit center.
To execute against multiple contract types – including simple time and materials contracts to fully inclusive 24-7 contracts – the ERP solution must be able to intelligently price contracts based on historical or projected costs and efficiently handle contract management.
Outcome-based services: Putting customer needs first
As a manufacturer's service strategy continues to mature, contracts can also be structured with what the customer wants as an outcome or to start SLAs designed around their needs. This allows manufacturers to price around the value they create rather than the number of service calls performed.
Manufacturers will need to quickly structure contracts according to customer-specific requirements or as negotiated to be flexible to changing business needs. Supporting software should help them price agreements competitively while protecting margins and balancing revenue over the product lifecycle. Contracts can then be quickly operationalized, ensuring service is delivered to meet these expectations.
When done well, effective service contracts allow organizations to become long-standing, strategic partners with their customer base where the service provided is at least as important as the quality of the asset manufactured. When an organization can guarantee a required level of service at a known cost to meet a specific outcome, customers can offload some responsibility to the service provider. For organizations, that deeper, trusting relationship means customers are less likely to move their service contracts to a competitor, and helps them win net new customers, too.
Full servitization: Selling products' output is a key differentiator
Full servitization is at the pinnacle of the process that begins with selling aftermarket services alongside a product. It means selling the product's output or performance over the life of the product instead of selling the product itself. Some manufacturers and utilities organizations have already reached this level, selling kilowatt hours instead of power generation turbines, or hours of use.
Proactive service and engineering a product for total lifecycle cost are critical success factors for developing a profitable service offering at this stage. Manufacturers must be able to account for and make decisions based on the total through-life cost and productivity of an asset to know when to re-price a service contract or make an offer to the customer for a new asset. This requires more functionality and intelligence from supporting software than at any other stage. It must operationalize advanced outcome-based business models, which requires data and operational intelligence solutions, in order to formalize these models into customer contracts and then profitably fulfill the contract.
Going from good to great requires service-optimized technologies
To gradually turn servitization from a value-add to a full-fledged profit center, manufacturers need to consider not just the potential benefits of an evolving service strategy but also the technologies that underpin this evolution. A standard ERP application used in a manufacturing environment will not be able to adequately handle aftermarket service revenue as it is built primarily around the product sale transaction, which is why so many manufacturers who chose an ERP for the finance or HR package have struggled to monetize service and grow their competitive advantage.
Profitable servitization requires advanced capabilities such as contract and warranty management, artificial intelligence (AI) driven schedule optimization and what-if scenario planning features to ensure manufacturers can track the success of their servitization journey. Transformative technologies such as AI, machine learning, augmented or merged reality, and the Internet of Things (IoT) are also essential for streamlining service operations for manufacturers and should be rooted in the service-optimized ERP platforms they choose. IoT-enabled devices can provide organizations with condition-based maintenance data, while AI and machine learning can optimize and drive productivity in key areas of a service operation, including scheduling, inventory management and customer interaction, with augmented or merged reality helping to provide remote service or help technicians be more productive.
Build on success today
Manufacturers with a sound service strategy can count on reliable revenue margins. Understanding service capabilities and providing sufficient software support for continued growth can set leaders apart from laggards at every step of the journey. Those with a forward-looking mindset will ensure their ERP system is capable of managing not just current processes but the challenges of tomorrow, too. With the right foundation, they will be able to turn servitization into a real revenue-driver without negative business disruptions.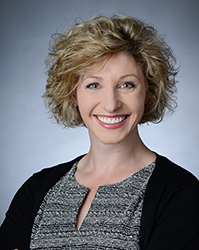 Marne Martin, President, IFS Service Management Business Unit
As both President of IFS Service Management and CEO of WorkWave, Marne's focus is to continue to elevate the strategic importance of service management to the success of the overall IFS business. Marne works strategically to ensure the entire portfolio of IFS's service management solutions provide customers with the business value they expect from a global industry leader in field service management (FSM).
Prior to IFS, Marne served as CEO and led the executive leadership team at ServicePower Plc., a field service management software company, where she transformed its go-to-market strategy and shifted its focus to SaaS and managed services revenue, increasing pipeline every year during her tenure. Prior to that, she served as CFO of Norcon, Plc., a UK-based telecom and defence consulting firm, where she grew the company from a business largely dominant in only the Middle East to one diversified across the US, Europe, the Middle East and Asia Pacific.
Martin is a winner of a number of awards including 2016 CEO Gamechanger of the Year (FSM) from ACQ 5 Global Awards and 2015 Field Service CEO of the Year from Executive Awards. When not working, Marne enjoys competing in dressage and supporting girls and women pursuing STEM careers.