Volume 23
| Issue 2
| Year 2020
Click here to read the complete illustrated article as originally published or continue below to read the text article.
Wesley Allensworth, electrical engineer at Crystal Group, is using the manufacturing capabilities of the company to 3-D print critical parts of protective face shields used by healthcare workers responding to the COVID-19 pandemic. In less than a month, he has produced essential elements for 70 face shields and donated them free of charge to St. Luke's Hospital in Cedar Rapids, Iowa.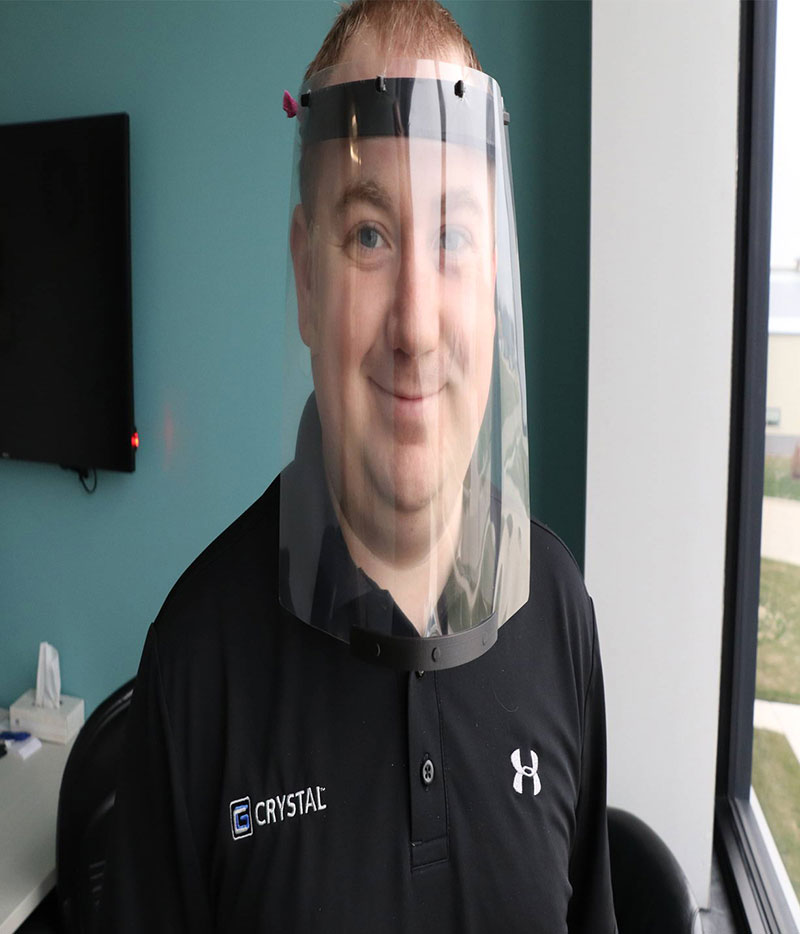 The project started with Allensworth's wife, who is a nurse at the local hospital. One of her coworkers said there was an online model available for protective RC1 face shields with a headband across the forehead and a bar across the bottom. Wesley found the blueprint and–with the support from Crystal Group's management–used the company's 3D printers to build a prototype, which was then approved by the hospital.
Using transparent plastic, as it is hard to produce optically clear parts with 3D printers, Wesley can create 12 headbands per day. He sanitizes them with rubbing alcohol before taking them to the donation facility attached to the hospital.
"Seeing the sacrifice of the frontline healthcare workers and the challenges they face, I had to do something," Allensworth said. "I know I am not the only person doing this and we could do more. It's a start. Crystal Group and I are willing to help however we can."
Crystal Group leverages commercial-off-the-shelf innovations to design and manufacture rugged computer hardware for military, industrial and commercial applications, such as autonomous vehicles, oil and gas exploration and power distribution. All of the solutions are built and tested in their state-of-the-art facility in Hiawatha, Iowa. Because the company is classified as an essential business supporting critical infrastructure and defense missions, it remains open during the pandemic.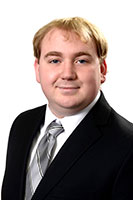 Wesley Allensworth is an electrical engineer at Crystal Group, where he's worked for more than seven years. In this role, Wesley designs elements of the company's products, including power supplies, electrical components and computer parts. He also supports Crystal Group's in-house manufacturing efforts. A graduate of the University of Iowa with a degree in electrical engineering, Wesley enjoys spending his free time designing and 3D-printing his own assemblies, as well as writing firmware for microcontrollers.