Volume 23
| Issue 2
| Year 2020
Click here to read the complete illustrated article as originally published or continue below to read the text article.
Discovery Plastics have been in business more than 15 years and is a member of Oklahoma's Chamber of Commerce that prepares custom molding for a variety of plastics, primarily with polyethylene and polypropylene resins. Oklahoma companies are doing great things in order to retool and shift their manufacturing to provide support to produce products that are in dire need by the healthcare field. This medium size molding company's facility is open 24 hours, 7 days a week with 120 employees and 30 molding machines. They service the point of sales industry, agriculture industry, electrical industry, and pet industry using almost 100% US-made equipment.
Using the Oklahoma Reboot Program funding, Discovery Plastics is retooling its production line to speed up the process to shorten completion time. Mid America Industrial Park contracted Discovery Plastics to design a customized mask to make it injection moldable. Currently, printing a single 3D mask takes 4 hours. The production line isn't complete yet, as they are waiting for final parts to arrive the second week of June, which after regulatory approval will be able to produce 2,500 PPE masks a day with a total of 4 people running the production line.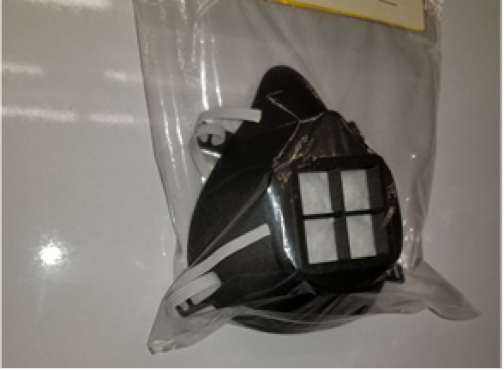 Discovery Plastics contracted a mold maker which used a 225-ton Ferromatik Milacron injection molding machine to run the mold. The mask material is bought from FILTY in rolls. The mask inserts will be cut in Oklahoma and supplied/bagged by an Oklahoma supplier, sustaining business and employment in the State. Their mission is to "aid in maintaining the current staff," said Tom Paul, Owner. The first few thousand masks will go to Mid America, Oklahoma hospitals and other healthcare workers. After this, they will continue to manufacture them for retail.
The mold for the mask will last several years and should allow them to produce masks in the long term, depending on how long the demand last. Discovery Plastics has continued to work during the pandemic and sees itself manufacturing masks for the next 6-12 months. "Can't say enough about the employees and management – middle America hard working folks with good work ethic" said Tom Paul when asked about his staff.