By Kate Gaertner and Barbara Wong
Corporate sustainability has evolved from ambiguous goals and limited transparency to metrics-driven high-impact targets that deliver value. Today it is reported that 80% of Fortune 500 companies publish sustainability reports. Many of those industry leaders pledge ambitious goals, including achieving net carbon neutrality and becoming carbon positive. A recent study found that sustainability leaders outperform "business as usual" companies by 5% in market returns. A few companies leading the way in sustainability pave a path for others looking to extract value from their sustainability strategy.
Best-in-Class Sustainability Goals and Metrics
Interface, a global commercial flooring company, is one such leader. Its Climate Take Back initiative seeks to realize zero carbon emissions and carbon sequestration within its operations and products. The effort has led to first-of-its-kind carbon-neutral carpet tiles, set for commercialization next year, and a doubling of profit since 2014.
Like Interface, more companies are adopting science-based sustainability targets as defined by the Paris climate accord. Case in point: Best Buy adopted science-based targets in 2018 to expand its carbon reduction commitment beyond direct and indirect emissions to include the full value chain. The company recently extended its goal of 75% carbon reduction by 2030 to include a 20% reduction in "product use" carbon emissions over the same period. This additional reduction is enabling $5 billion in energy cost savings for its customers.
The reality is that corporate sustainability metrics are getting more refined and rigorous every day. An emerging best practice is to set and measure goals based on absolute metrics versus intensity reduction. Absolute metrics force companies to reduce emissions by strict percentages even as their business operations change. They demand higher precision, which can then lead to innovation across the supply chain. Sony, for instance, adopted absolute emissions reduction metrics and then developed product and operational innovations such as high-efficiency LEDs and a recycled plastic used in its own products and sold to third parties.
For companies seeking to adopt ambitious performance-based sustainability goals, it is critical to invest in data capabilities and automation. Having the right technology in place gives businesses access to insights on sustainability and company performance.
Unlocking Sustainability Insights through Data
Most companies rely on spreadsheets and manual processes to extract, analyze and report sustainability data to stakeholders. A manual process is often the only viable starting point, but continuing to manage a corporate sustainability strategy this way will quickly become a liability.
Sustainability measurement is inherently dynamic as source data and methodologies are continuously refined. For example, to calculate carbon emissions, companies often rely on average emission factors openly published by credible sources such as the Environmental Protection Agency, Intergovernmental Panel on Climate Change, and, more recently, Walmart's Project Gigaton Accounting Methodology. These emission factors are frequently updated to account for changes in generation fuel and grid infrastructure, which means that a company's emissions models must also be refined regularly—a costly task for manual processes.
More than 90% of Fortune 500 companies blend multiple reporting methodologies or create custom standards to account for complexities in their operations and products. This degree of analytical flexibility requires equally dynamic data capabilities.
The data required for sustainability target-setting and measurement is challenging to access and analyze due to volume and disparate source systems. Integrating data sources into a unified platform can unlock speed and insights on sustainability performance and growth opportunities. One company leading the way in this space is Apple.
Apple applies best-in-class data capabilities to achieve greater accuracy and granularity in its sustainability measurement. The company's life cycle assessment (LCA) methodology evolved from using industry average emissions factors to company-specific emissions factors. Apple was able to gradually make this change by developing simulation models and a custom LCA tool to calculate its supply chain carbon emissions.
Other companies' investment in data and digital capabilities opened new sustainability business models. Signify's Light as a Service model gives customers access to connected lighting systems that the company installs and operates. Signify provides analytics-based services to achieve performance standards for its customers. Signify is able to leverage sustainability data and digital technology to drive both its sustainability goals and that of its customers. The company is on track to reach its goal of deriving 80% of its revenue from sustainable products and services by 2020.
Key Takeaways
From these success cases, companies can glean new paths to ensure that their sustainability goals add business value. The key steps include:
Defining sustainability goals against a strategic framework that optimizes impact to the business, stakeholders and environmental resources.
Reviewing sustainability metrics for completeness and rigor to ensure that they meaningfully indicate performance, even as business goals and operations change. (Switching to absolute metrics is one example.)
Investing in internal capabilities to store, access and analyze data in order to flex and respond as sustainability methodologies get refined, metrics are updated, and growth opportunities are revealed.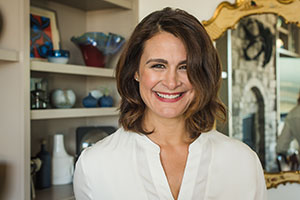 When business leaders seek to pursue circular production and net-negative carbon emissions measures into their operations, they call Kate Gaertner to make those business transformations a reality. Kate is the founder of TripleWin Advisory and has more than 20 years of experience in corporate sustainability strategy, planning and implementation. She is adept at helping organizational leaders enact and measure sustainable change. She tackles a business system holistically by engaging the head (leadership), heart (stakeholders) and body (company's value chain) of organizations to effect actionable and value-creating sustainability strategies that support long-term climate change mitigation. Kate's analytical, realistic and optimistic approach to sustainability enables people and organizations to deliberately evolve their ways of working in support of an ecologically-resilient world.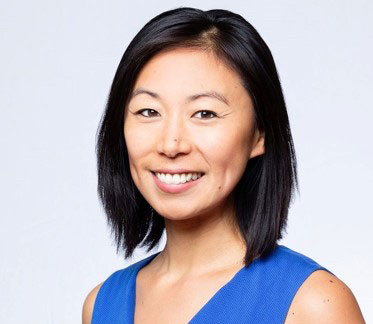 Barbara Wong, Founder & Principal of Avanu Consulting, is a management consultant dedicated to helping organizations achieve their sustainability goals. She has worked with Fortune 500 companies in energy, apparel, manufacturing and tech as well as government agencies, start-ups, and non-profits. Her sustainability experience includes quantifying carbon emission footprints, developing energy reduction strategies, evaluating sustainability investment opportunities, and designing and delivering sustainability analytics applications. Prior to starting her own consulting practice, Barbara led client sustainability and strategy engagements at Deloitte Consulting in the US and China, as well as AI software implementations for a Silicon Valley startup. Barbara brings a unique perspective combining strategy, operational know-how, and technology enablement.