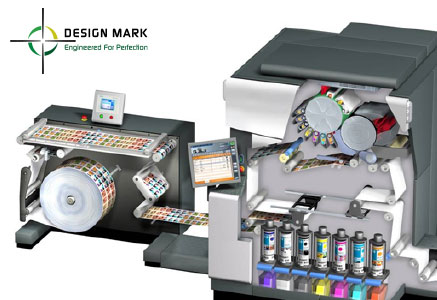 August 16, 2019
By Meagan Bennett
It has been 48 years since Design Mark was established, a near half-century of providing a wide range of industries with membrane switches and keypads, graphic overlays, custom labels, functional die-cuts and control panels.
Since 1971, our customers have depended on Design Mark for reduced lead times, impressive quality control, state-of-the-art equipment, lean manufacturing techniques and ISO-certified procedures. Large OEMs, contract manufacturers and engineering/design teams around the world rely on us for both large and small production runs of user-interface technologies and more. The industries we serve include electronics, medical devices and diagnostics, industrial equipment/vehicle controls, instrumentation, aerospace, government/military, automotive and lighting and controls.
As a niche manufacturing firm, staying on top of technology, remaining relevant and anticipatory of customer's needs is not only our goal, but our imperative. When we first opened doors in 1971, membrane switches and keyboards were in their infancy. In those days, printed membranes were made of polycarbonate and used primarily as decoration to enhance the appearance of conventional switches. Over the course of time, the more durable and environment-resistant polyester became the common material for the production of membrane switches, although polycarbonate, which is clearer, easier to fabricate and print is still used.
Other enhancements were in the offing and today, membrane switches and keyboards provide indisputable advantages for numerous industries, with benefits including ease of cleaning, sealing ability and low-cost user interfaces.
The evolution of membrane switches – from the addition of LEDs and EL as effective display options to advanced capacitive approaches to digital printing – has coincided with the evolution of the Design Mark product line.
That product line includes graphic overlays on control panels for Human Machine Interface (HMI) design for medical applications. Graphic overlays are vital to HMI design, as they dictate the interaction and control between operator and machine. Building efficient, highly reliable graphic overlays for medical devices, industrial control panels and other applications requires in-depth attention throughout the entire product development process. We stay ahead of medical industry trends in order to balance successful graphic overlay designs with the latest in human machine interface development.
Our dedication to provide our customers with the best quality parts, on time, and at competitive pricing is a key motivator for the continued improvement of our manufacturing capabilities and products.
We are an ISO 9001:2015 registered facility and registered with NQA since 1998. Design Mark is also UL®, CSA, and ITAR registered.
In today's global marketplace, customers have more choices of available suppliers than ever to bring their product to the masses. Within our industry, there exist options from regional producers to international suppliers for membrane switches and keypads, graphic overlays, custom labels, functional die-cuts and control panels.
A couple years ago we undertook a rebranding campaign to help reflect the company's expanded abilities and services, as well as to reinforce our position as an ISO 9001-2015 certified manufacturer of custom, engineering-based solutions. Specifically targeted to engineers, our "new" website features descriptive outlines of available products, industries served, and solutions offered, with a strong foundation of technical information.
We take pride in our continued efforts to implement rigorous parameters that carefully coordinate and fuse innovation, regulation and profitability into a successful product. We've helped customers in numerous industries maintain a level of quality that consistently surpasses today's stringent regulatory standards.
We also recognize the importance of introducing the many benefits of a career in manufacturing to youths in our region. As such, training and education has been designated a priority at Design Mark. We have introduced a program specifically geared toward high school graduates looking for a well-rounded career. Our "Corridor to a Career & College" is a focused-future program that allows regional high school graduates to choose from among a trio of corridors; the three paths to a future in our specific industry are Engineering/Design, Production Management and Business Management.
This program serves to illustrate the many opportunities in the manufacturing realm – from designer to digital artist, quality engineer to supply chain manager, marketing manager to customer service representative. At the core of "Corridor to a Career & College" is providing an education about our industry while paying participants to learn about it.
With nearly 50 years of experience working for us, Design Mark will continue to go the distance in strengthening partnerships with customers and suppliers, consistently updating our technology and processes and by offering an incomparable level of reliability, innovation and precision.
We look forward to the next 50 years – just imagine!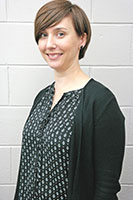 Meagan Bennett is Director of Sales and Service at Design Mark (http://design-mark.com).