Volume 3
| Issue 2
| Year 2007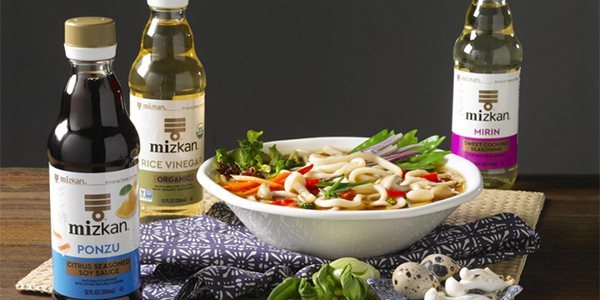 Americans love to eat out, so they demand new offerings they can serve at home. And they insist upon keeping things simple and convenient, but with the opportunity to experiment with complex and unusual flavors.
Sound contradictory? Surprisingly, no. American consumers are sending a message loud and clear: They want unusual flavors, not complex recipes. Specifically, they want to take the flavors theyÕve learned to enjoy in restaurants and incorporate them easily into foods they already make at home. And the driving force in this trend to bring restaurant flavors home is fascination with Asian cuisine.
Consider the numbers: There are 39,000 Asian restaurants in the U.S. today. The No. 2 category, which is Mexican cuisine, trails with 19,000 outlets. In 2006, the largest increase in dollar sales at the top 100 restaurant chains in the U.S. Ð 27 percent Ð was Asian cuisine. The second-largest increase was sales of red meat, which grew by 19 percent. (These statistics reflect cuisine available at all restaurants within the top 100 chains, not just Asian- or red meat-specific restaurants.) And even when Americans are eating at home, half of those meals feature carry-out food, and Asian food is a top take-home choice (nobody thinks of tacos as carry-out food).
ThatÕs not to say people donÕt love to cook. The explosion of Food Network fans and variety of cooking magazines makes it clear we are a nation of Òfoodies.Ó However, our research shows clearly that Americans are not cooking more, but they are cooking differently. They want ways to use the interesting and new flavors they see or read about, without having to buy expensive equipment or spend hours looking for specialty products.
Our research shows that people first taste flavors in restaurants, then went to try them at home. Sales of our Asian vinegars and flavorings grow first in the restaurant marketplace, then generate an Òecho boomÓ in the retail market.
Asian in demand
In response to consumer requests, we provide directions for making sushi in Chinese and Korean, as well as the more obvious Japanese and English. Most recently weÕve addressed the demand for those directions in Russian. If thereÕs any doubt that the demand for Asian flavors is as diverse as the American population, this should be proof enough of the changes in consumer preference.
In Pursuit of Flavors
Mizkan Americas, Inc. recently conducted a consumer survey, which confirmed that people are looking for new flavors, not new recipes. Our research even gives us a formula: no more than eight ingredients, 12 minutes of prep time and 28 minutes of cooking time.
Winning recipes are foods that nobody in Japan, China or India probably ever envisioned Ð a dash of sherry cooking wine in hamburgers, or a splash of garlic-flavored seasoned rice vinegar on vegetables.
At Mizkan Americas, Inc., weÕve succeeded by adapting as well. Our traditional Japanese rice wine vinegar is a huge seller to restaurants, as well as home chefs, but weÕve gone beyond tradition to appeal to the diverse American palate. Today weÕre marketing seasoned rice vinegars flavored with roasted garlic, pesto and even red pepper. Those certainly would raise eyebrows in Japan!
Craig M. Smith is President, Mizkan Americas, Inc., a subsidiary of Mizkanª Group, the leading manufacturer of condiments in the United States with 10 manufacturing plants that serve the retail, foodservice, specialty, Asian and industrial trade channels. Mizkan Americas, Inc. produces a wide variety of vinegars, mustards, cooking wines, sushi seasoning, jellies, salad dressings, Asian sauces and other liquid condiments. Mizkan Brands include NAKANO¨, Holland House¨, Four Monks¨, Barengo¨ and Mitsukan¨. Visit www.mizkan.com.