The manufacturing industry is becoming increasingly digital, requiring players in the space to adapt or run the risk of falling behind.
By MSTS President Brandon Spear
Manufacturers are in a difficult position. Digital transformation is sweeping the sector and the pressure is building to provide a frictionless buying experiences that encompass all available sales channels, including eCommerce. In order to retain share of wallet and increase loyalty, manufacturers must meet the increasing demands of buyers, a B2B buying experience that is as seamless as any B2C experience. But, the complexities of a B2B purchase, coupled with inflexible legacy backend systems, puts a strain on the entire manufacturing organization.
Offering an omni-channel experience
As the manufacturing industry moves toward Industry 4.0, many are seeing a shift with their customers from brand loyalty to experience loyalty. No longer is it enough to have the best price or a good relationship. Manufacturers must ensure they are keeping up with the changing needs of buyers and the technology advancements they desire by providing an adaptable omni-channel experience that can quickly be modified to adapt to the market and buyer demands.
Buyers now expect their professional purchasing experiences to closely match personal purchasing experiences. In fact, 1/3 of B2B buyers worldwide say their customer experience expectations have increased in the past year, according to a recent report. And, 20% of buyers have switched sellers due to a lack of integration across sales channels.
A true omni-channel experience allows for a transparent, consistent purchasing experience regardless of how customers are buying; online, through a salesperson, or in store. In addition, it is expected that contract pricing, purchase controls, net terms, and SKU level data be passed and adhered to across all channels. When a manufacturer can do this seamlessly, they will create deeper customer loyalty and increase share of wallet.
Bringing AR and AP teams together with technology
Nearly half of all B2B buyers said it takes at least two to three days to be onboarded by a seller before they can purchase online, a recent survey revealed. This is often happens when AR departments are not properly equipped to determine the creditworthiness and fraud risk of a buyer. Once the buyer is approved, a seller's AP departments typically have specific requirements for the submission of invoices. With differing requirements from a multitude of buyers, the resulting time-consuming and manual processes slow down the onboarding process and increase the time to sale. This friction is compounded by the fact that most of the backend processes rely on dated technology and systems. For instance, a recent article found nearly 44% of invoices are still delivered via fax machine and roughly 72% arrive via postal mail. When AR and AP teams don't communicate properly, it becomes an issue for sales teams as well and the customer experience. By switching to a payments process that relies less on manual work and more on digital enhancements, manufacturers are likely to see an increase in buyer satisfaction as well as a more efficient customer experience.
Completing a digital transformation not only strengthens the buyer-seller relationship, but it also creates a tighter bond between AR and AP teams — increasing productivity and efficiency on both sides. Implementing a technology that can evolve the traditional, paper-based process allows AR and AP teams to work in a smoother environment, cuts down the pressure on the manufacturer to beat competitors and marketplace goliaths, and ultimately leaves the end customer satisfied with the overall purchasing experience.
Conclusion
Today's manufacturers are facing a major decision: Work toward a digital transformation or become obsolete. However, manufacturers don't have to go it alone. MSTS' Credit as a Service® (CaaS) solution helps manufacturers create a seamless onboarding process and an omni-channel purchasing experience for buyers. CaaS can also reduce the DSO, allowing team members to focus more on driving sales versus chasing down payments.
The white-labeled B2B payments platform creates a frictionless experience for buyers and sellers alike. This cloud-based platform allows buyers to onboard and receive instant credit decisions up to $250,000, all in under 30 seconds.
CaaS is also able to integrate with legacy ERP, CRM, bank, eCommerce platforms, and business systems.
Sellers can extend risk-free lines of credit to buyers through MSTS, which are exclusive and closed loop. Plus, MSTS will take care of the collections and support processes, all under the seller's brand.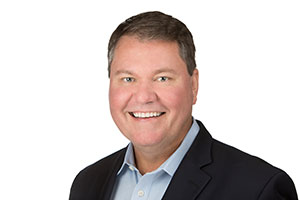 About Brandon Spear
Brandon Spear is the president of MSTS, a global B2B payments and credit solutions provider. Brandon leads MSTS with expertise in managing large, diverse global teams. His strength is discerning and focusing on the most important challenges facing an organization at a particular point in time and unifying all stakeholders behind accomplishing a set of specific goals. Brandon has a unique ability to connect across all levels of an organization and motivate staff with diverse skill sets, while ensuring common alignment and great results.