Leveraging IoT technologies combined with AI/ML in supply chains, companies can gain visibility and connectivity needed to adjust to crises.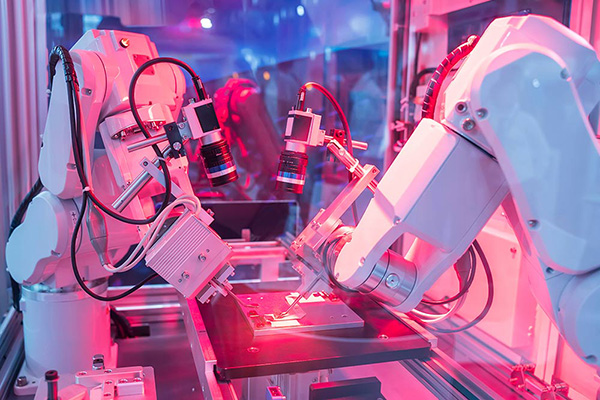 By: Bob Slevin, Director of Product Marketing for IoT and Mark Morley, Senior Director Product
The need for companies to build more adaptive supply chains has rarely had a clearer demonstration than the recent Suez Canal blockage, which held up billions of dollars in global trade a day and is expected to result in cascading delays of goods that could take months to sort out.
And over the last year, the pandemic already fundamentally disrupted global supply chains, causing product shortages, delays, fluctuating demand, and business uncertainty. Clear visibility and pre-planned resilience could have empowered most supply chains to quickly and effectively respond, but very few companies were adequately prepared for the upheaval.
This past year also shone a light on how companies can gain the end-to-end visibility and connectivity they need to adjust quickly by leveraging Internet of Things (IoT) technologies in combination with AI and machine learning solutions within the supply chain. Despite the disruptive impacts of the pandemic, a Gartner survey found 47% of organizations plan to increase their investments in the Internet of Things (IoT).
Supply chain adaptability can be defined as the ability to adjust a supply chain's design to meet structural shifts, disruptions and changing customer behavior, and modify each supply network to reflect those changes. Adaptive supply chains allow companies to respond to variations within their own business, identify and respond to changing preferences and demands in the market, optimize business performance, and create end-to-end supply chain visibility and transparency through 100% supply chain digitization.
COVID-19 has placed a renewed focus on accelerating the adoption of cloud-based integration solutions that enable companies to establish a more adaptive supply chain. This will empower companies to adopt a manufacture and source anywhere strategy and build resilience into their business operations, should further disruptive events impact their operations.
The adaptive supply chain is not a new concept. In fact, Boston Consulting Group (BCG) was one of the first to use the term in 2013 when the firm explained: "As supply chains become more complex and more globally interconnected, the impact of external forces and disruptions in the business environment continues to grow. These forces are placing unprecedented pressure on supply chains: the nature and degree of customer demand have become harder to anticipate, product lines have become more complex, and the pressure to lower the cost of goods, reduce working capital, and improve performance continues to mount. At the same time, the cost and availability of key supplies and materials are becoming more volatile, while macroeconomic and geopolitical maps are evolving at varying speeds."
Adaptability and resilience are necessary for organizations to maintain efficiency and respond successfully to issues they may face- whether it's a material shortage or the next global pandemic.
However, in order to experience the benefits of an adaptive supply chain, a business must also be digital first in the way it shares information, collaborating with suppliers, customers and partners electronically.
By enabling an adaptive supply chain, organizations can change direction quickly in the face of disruption, evolving customer demand or new regulations. As a result, they give a company the ability to:
Better respond to variations in the internal and external environments
Improve business and product innovation based on real-time supply chain feedback
Clearly understand and develop execution capabilities in both manufacturing and supply chain processes
Deliver new levels of end-to-end supply chain visibility and transparency through 100% supply chain connectivity
Enhance sustainability, environment, and CSR capabilities at all levels of the supply chain
Once businesses understand the extent to which an adaptive supply chain can enhance their bottom line, the next step is to implement the digital technologies that are necessary for the future success in their supply chains. Moving from manual to digital processes make identifying and adapting to disruptions faster and repeatable. These digital technologies include:
Cloud computing to enhance flexibility, which enables business continuity and ensures information is accessible from any location.
Automation to enable processes to adjust rapidly – in response to real-time events and inputs – creating flexibility and agility in the supply chain.
IoT to transform production processes, which enhances service-related industrial operations and improves aftermarket customer service activities via highly connected, sensor-enabled equipment and advanced analytics.
B2B integration to connect with various cloud infrastructures, working with processes and applications while spanning international boundaries, customers and suppliers. This is arguably the most essential component for the adaptive supply chain.
AI/machine learning to allow for faster and more effective decision making and business process optimization. Notably, 68% of organizations are expected to adopt AI in their supply chain within five years, while currently only one in ten organizations have currently adopted AI in their supply chains.
The pandemic revealed significant supply chain weaknesses for many companies. And now is the time to prepare for the risks and disruptions inevitably coming next. Building flexibility and resilience into supply chains will no longer be recommended, but necessary, to prepare for the next chapter of business chaos.
So how adaptive is your supply chain?
About the Authors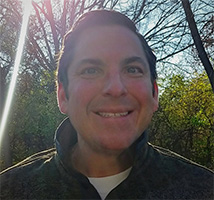 Bob Slevin is the Senior Manager of Product Marketing for The Internet of Things (IoT) at OpenText. Bob is an Internet of Things architect and evangelist with more than 25 years of experience in telecommunications spanning military and private sectors. He has collaborated with partners to deploy millions of connected devices across business and consumer markets. An IoT thought leader with an MBA in Technology Management, Bob joined OpenText in 2018 after spending 14 years with Verizon. Bob is focused on identifying business challenges and building innovative solutions to improve operational efficiencies, drive growth and mitigate risks.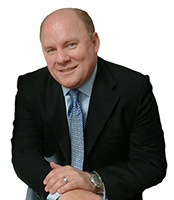 Mark Morley, Senior Director, Product Marketing OpenText: Mark joined OpenText in 2006 and in his current role manages product marketing activities for the Business Network portfolio of products within OpenText. Mark also spent nine years in the global industry team looking after the manufacturing strategy for OpenText. Mark has also worked for PTC, McLaren Formula One Team, Computervision and GE Avionics. Mark has an MBA from Warwick Business School and an MSc Degree in Computer Aided Engineering from Cranfield University, both in the UK.