The U.S. Department of Labor has identified a growing need for STEM-related training which is a key to innovation and job creation.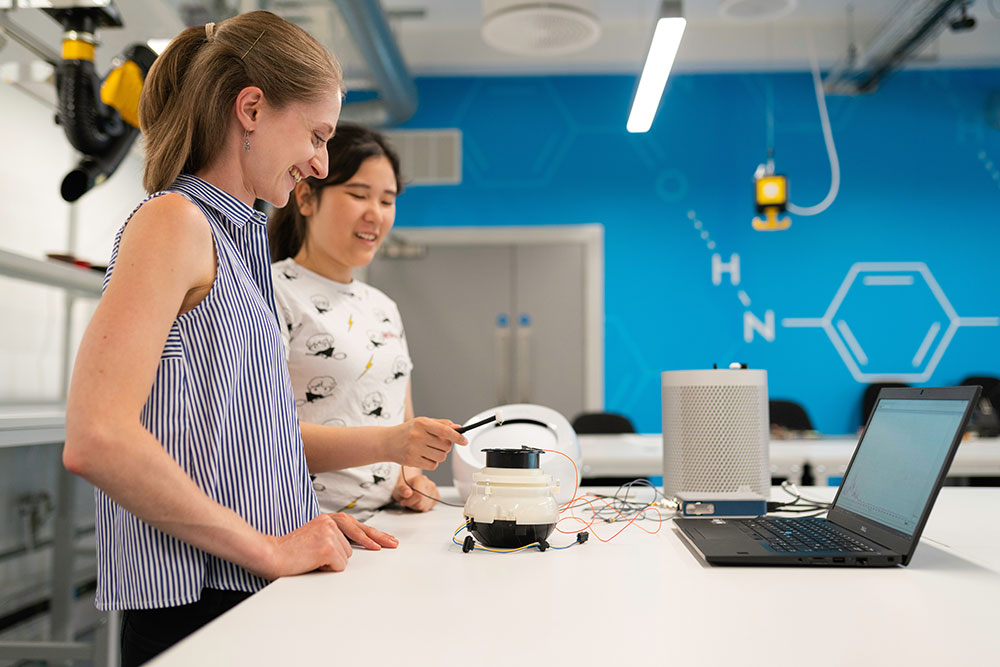 The word "STEM" is becoming more and more popular among students, as the demand for this skill set keeps growing across many industries. STEM stands for Science, Technology, Engineering, and Mathematics, hence this degree includes the mentioned fields. The U.S. Department of Labor has identified a rapidly growing need for STEM-related training which is a key to innovation and job creation in the country. Today, STEM is a greatly sought career path for the majority of young people.
With so many students aiming for STEM degrees, there is a big number of scholarships available for them. The government finds it important to give the youth knowledge and skills that help to solve real problems in our ever-changing and increasingly complex world. Therefore, students can get funding for their STEM degrees in various fields. If you check some of the American government essay topics, you will find more information on the education system in the USA that is aimed at meeting the demands of the dynamic and evolving workforce market. As a lot of top companies are hiring STEM graduates now, students are very interested in government-funded programs that ensure possible job prospects associated with them.
Moreover, in order to expand educational opportunities for students during the coronavirus pandemic, some new grant programs prioritized for STEM students were announced in the US. The Trump administration has recently released the 5-year STEM Education Strategic Plan that offers a federal strategy based on a vision for a future where all Americans will be able to have lifelong access to high-quality STEM education. The main goal of this plan is to make the United States a world leader in STEM literacy, innovation, and employment. This document represents an immediate call to action for collaboration with learners, educators, and employers. By boosting STEM education, it's planned to prepare people for nearly 3.5 million jobs that need to be staffed by 2025.
In addition, the Department recently announced a $600,000 challenge for rural high schools to offer technology education programs. The Rural Tech Project is going to select finalists that will receive an equal share of the $500,000 prize pool, assistance, and access to virtual resources. Furthermore, one grand prize winner will get an additional $100,000.
Another national challenge was organized for students to inspire them to acquire technical skills for careers in space and beyond. The CTE Mission: CubeSat launched by the U.S. Department of Education invited students to design and build CubeSat (cube satellite) prototypes, or satellites that can be used in space research.
Rick Lazio says that American businesses face a serious problem with jobs. And it's not about their creation, but rather the failure to fill a large category of them because the present workforce lacks the skills needed to take on the roles. This issue must be solved as soon as possible because vacant jobs could pump billions into the economy.
Due to the statistics, nearly 60 percent of employers can't fill their vacancies within 12 weeks. It's important to note that careers in STEM are at the heart of the skills gap in the USA. According to the National Skills Coalition, jobs that require middle skills in sectors such as computer technology, advanced manufacturing, and health care account for approximately 53 percent of the U.S. labor market while only 43 percent of workers are trained to fill those positions. So workers are not able to keep up with the modern technology revolution.
To address the increasing number of vacant STEM jobs, numerous retraining programs have been pitched. They must allow workers to get the skills needed to earn a competitive salary and thrive. Also, some community colleges have pushed training programs focused on STEM for both long-term success and quick outcomes on the labor market. These programs train individuals in a wide array of fields as well as levels of expertise.
The current lack of STEM workers requires urgent actions from federal and state governments, schools, and companies. However, America is moving in the right direction by creating policy initiatives that strengthen STEM education and organizing training programs that give workers skills aligning with up-to-date technological advancements. This way, it gets possible to keep the workforce developing faster than the pace of innovation itself. It can ensure not only building and sustaining a growing economy but a thriving workforce as well.
Judy Nelson is an academic coach and essay writer. She helps students be more efficient at the university and make the most out of their education. Judy specializes in writing assignments in Science as well as completing Maths papers for students who experience difficulties with their studies.