October 31, 2018
Today's manufacturers face increasing pressure to consistently deliver excellent service to their customers, whilst simultaneously offering faster response times and lower pricing. Expectations have shifted and manufacturers have a choice; invest in modern, digital processes with that will allow them to gain critical competitive advantage, or carry on using dated methods at the risk of losing customers to more forward-thinking providers. Nothing epitomizes this divide better than the fax machine.
Relied on by the manufacturing industry for decades, the once-innovative fax machine is now an embodiment of the drawbacks and limitations that came with historic analog processes, not least the high costs, slow speeds, and lax security. And yet, traditional fax machines are still prevalent within many businesses.
A 2017 poll by Spiceworks revealed that sixty two per cent of organizations still use physical fax devices, with familiarity, regulatory requirements, and concerns over security all cited as reasons for doing so. While these concerns may be justified for the most part, there is a better option in the form of cloud fax. Migrating from traditional fax processes to cloud faxing carries significant benefits, including:
Improved productivity
Faxing a document using a legacy fax infrastructure is cumbersome and time consuming, as it requires the user to stand at the fax machine throughout the sending process. For example, if tasked with responding to a Request for Proposal (RFP) via fax, the user would first need to print a hard copy, and then manually feed the entire document through the fax machine, remaining close by for the duration to ensure all pages are sent without any issues.
Add to this potential delays caused by sending failures or having to wait for a busy fax number to become available, and the single action of sending or receiving a document can soon turn into a lengthy and potentially problematic affair that could result in a missed submission deadline.
With cloud fax, this process is streamlined significantly as users can send, receive, edit and sign fax documents digitally, therefore eliminating any printing processes. And all of this can be done from a desktop or laptop, or remotely via a mobile device. What's more, because cloud-based fax does not rely on a phone line or any physical machinery, waiting times are eliminated.
A reduction in errors
A major drawback of a traditional faxing infrastructure is that it relies heavily on human input. As a result, there is an increased chance of human error occurring. For example, sending important documents to an incorrect fax number, misplaced paperwork, or documents failing to send. With increasing concerns over data protection and privacy, these types of mistake can have devastating consequences for organizations and their clients.
Cutting costs
As manufacturers face increasing pressures from their customers to deliver goods at ever-reduced rates, cutting operating costs wherever possible becomes critical. By switching to a cloud-based fax solution, the overhead associated with a physical fax machines – paper, toner, routine maintenance and so on – are eliminated. And when it comes to scalability, a cloud fax service can be increased or decreased depending on the number of users required, preventing unnecessary overpayment for services that aren't being used.
Increased Security
A 2017 survey into fax usage by IDC revealed that one of the main reasons business leaders continue to fax is because it is considered to be a "trusted method of secure information exchange." With traditional fax, however, this isn't strictly true. While the content of a fax is encoded for transmission over the public telephone network, thus making it difficult to intercept in transit, there's still potential for data to become compromised at either end as printed copies of faxed information could lie unattended on the fax machine.
To add to this, traditional fax machines and multi-function printers have a memory system that stores fax meta-data, and some even store the images of every document they've ever sent or received, meaning anyone with physical access to the machine could in theory obtain sensitive data such as payment information.
In comparison, a good cloud faxing service will ensure information is kept secure through advanced encryption and access controls, at every stage of its lifecycle. With manufacturers frequently sending invoices, RFP responses, and purchase orders via fax, there's no room for complacency when it comes to security.
Legacy fax will continue to play a role in the manufacturing industry for years to come. However, for forward-thinking businesses intent on staying one step of the competition, the future is cloud fax.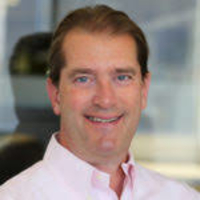 About David Hold
Sr. Product Marketing Manager
David Hold is Sr. Product Marketing Manager at j2 Cloud Services™, Inc. and is responsible for the go-to-market strategies for the eFax Corporate® suite of solutions.