October 14, 2019
By Brian Nordmann, CIO, Dudek
The architecture, engineering and construction (AEC) industry has historically been slow to adapt to technology. In fact, the construction industry is one of the least digitized industries, according to a report by the McKinsey Global Institute. That's underscored by another report, this one by JBKnowledge, that found nearly 60% of construction companies are not investing in any new technologies.
Much of the AEC industry is using technologies and processes that no longer adequately serve its needs, either for projects or partnerships. However, one area where the construction industry is expanding its use of emerging tech is drone usage. Estimates by PricewaterhouseCoopers place drone-powered labor sources for infrastructure at a market value of $45.2 billion. Today, a growing number of disciplines within construction projects – including designers, surveyors, environmental consultants, builders and inspectors – are using drones in the field for aerial photography, volumetric analysis, topographical mapping and more.
The ability of drones to collect real-time data on a job site has dramatically increased design/build workflow and efficiency. Drones are most commonly used in construction to survey job sites. They produce accurate land surveys for much less cost and time. Drones capture the data surveyors need but may not normally be able to see, since drones have an unobstructed, high-altitude view of the job site.
This contributes to a safer job site, as drones are able to survey difficult or dangerous terrain, keeping human surveyors out of harm's way and helping construction workers avoid hazardous areas. For all these reasons, drones are replacing traditional land-surveillance methods and greatly reducing the time and manual labor involved.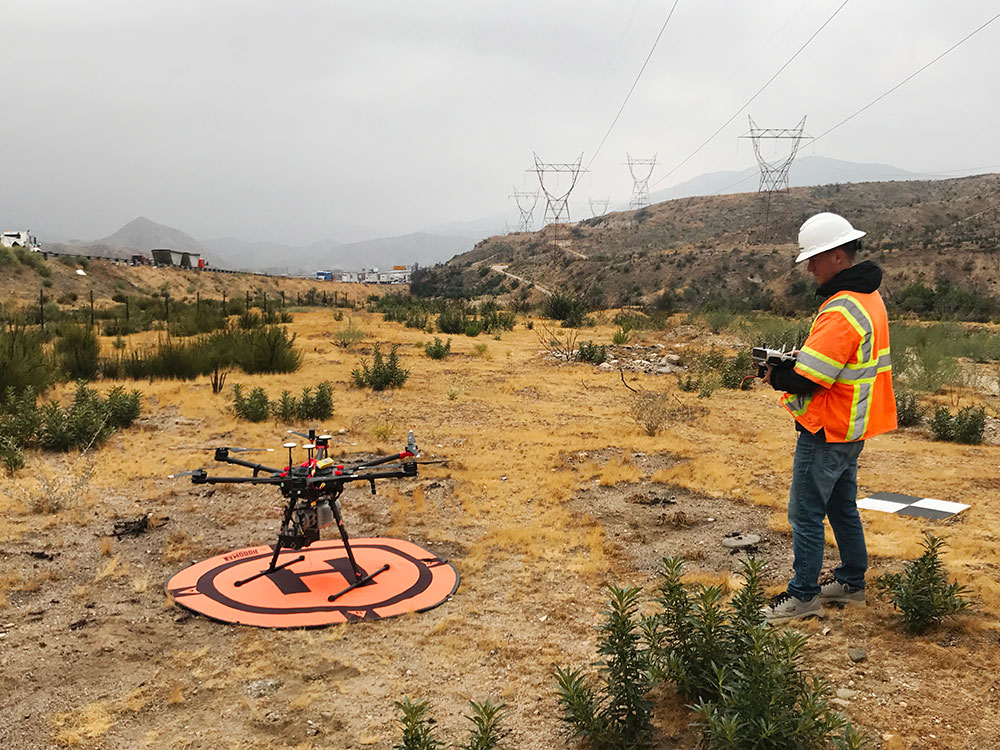 Better, Faster Processing Needed
Geographic Information Systems (GIS) survey engineers who work remotely rely on fast, mobile connectivity to process drone data from job sites and stitch drone images together. The ability to process the images quickly enables them to send the deliverable to their customers faster.
But when engineers send large files, they often experience significant latency. This data slow-down can wreak havoc on collaboration efforts across distributed teams, slowing progress to a crawl as project teams wait for graphics-intensive files to upload or download. This, in turn, hampers productivity and business ROI; it also leads to employee frustration and loss of billable client hours.
For these reasons, AEC firms like Dudek need a way to more quickly process drone imagery. Depending on flight acreage, processing drone data from a single job with physical workstations typically takes up to a week. On-premises solutions are unable to support remote collaboration of graphics-intensive applications, such as those used to process large images from drone surveyors at job sites.
Alternative solutions, such as cloud GPU workstations, can reduce processing time from a matter of days to hours. At Dudek, my team experienced this increase in efficiency, producing the drone data it needed in six hours rather than the five days it usually took.
Processing Data in the Cloud
As mentioned above, with the graphics-intensive work that most construction firms are engaged in, they need a way to transfer and process large amounts of data quickly and with higher fidelity. Cloud desktops and workstations enable this, increasing efficiency across teams.
Moving desktop workloads to the cloud reduces the need for on-premises data centers and with, for example, Microsoft Azure's multiple cloud regions internationally, users' desktops and workstations can be placed in the Azure region that is closest to them, thus reducing latency. Uploading drone data to a cluster of cloud GPU workstations enables firms to visualize that data at the edge. Placing virtual workstations close to project data in Azure leads to great performance for engineering and design power-users.
Better computing performance for power users and overall increased efficiency means that teams are ultimately more productive, so more gets done in a faster amount of time – a key business driver. This agility opens the door to pursue new business, as well. That includes joint venture projects, as collaboration across distributed teams is now much easier and more effective.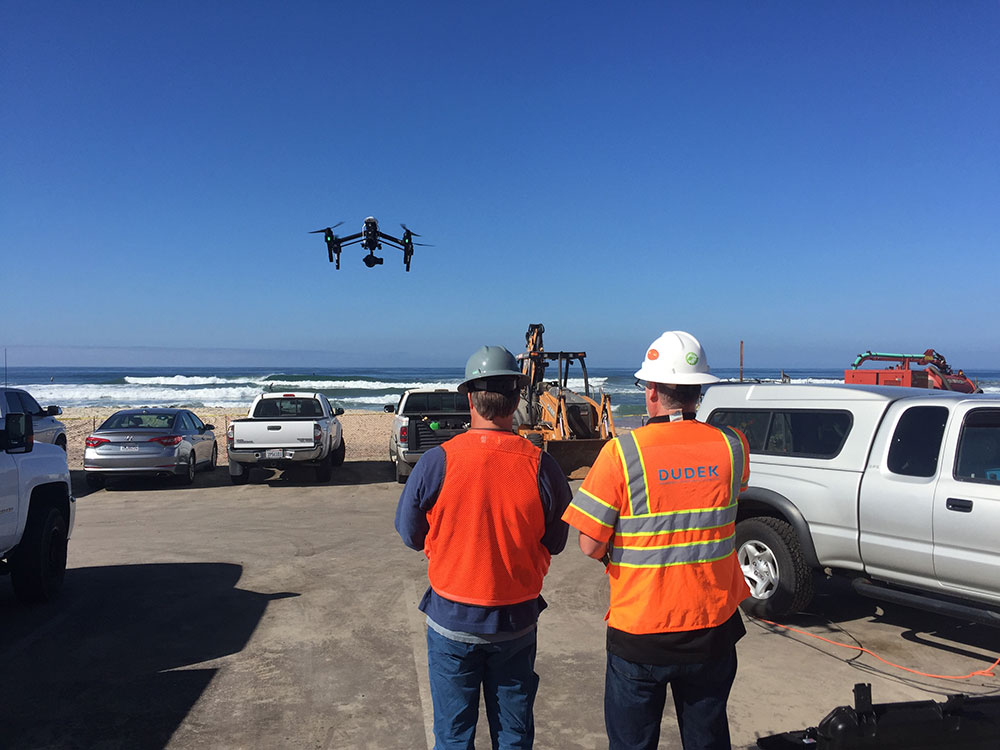 Make the Move to the Cloud
It is an irony that the AEC industry is among the slowest to adopt new technologies and yet one that could most greatly benefit from it. But this industry has more readily embraced the use of drones, which can save large design/build projects significant time and money. Another irony, though, is that reliance on older technology, such as on-premises VDI and physical workstations, can consume those savings pretty quickly. To truly benefit from drone use, AEC firms need to move data-heavy processes to the cloud.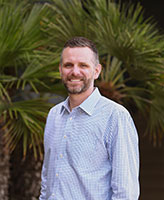 About the Author
Brian Nordmann is the CIO at Dudek, an engineering and environmental consulting firm, where he leads the company's use of Workspot's Cloud VDI solution. In his current role, Brian is focused on equipping staff with the right technology that allows them to work and collaborate efficiently, wherever they are, to give the company a competitive edge and deliver a great service to their clients.