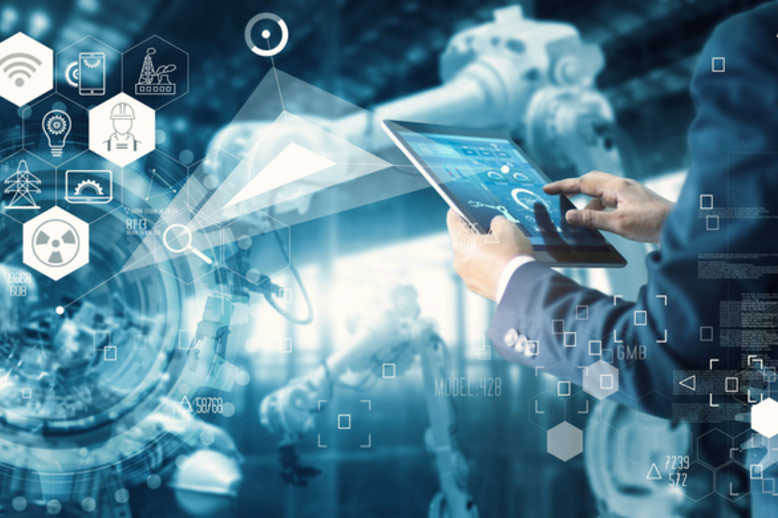 By Cyril Perducat
The manufacturing landscape is constantly evolving, and new technologies are popping up at every corner. To maximize profits and stay on the cutting edge of innovation, companies must be willing to prioritize technological integration if they hope to keep up with the pace. While the manufacturing industry certainly is making progress in this area, the industry as a whole is lagging. Indeed, a PwC report found that while 72 percent of manufacturing companies are aiming to be a digital leader by 2020, only 33 percent currently qualify as "digitally advanced." As such, manufacturing companies need to rethink their digitization strategies in order to reach their digital advancement goals and bring their operational infrastructures into the 21st century. To accomplish this, manufacturing companies must go beyond the disjointed, project-by-project implementation of technology and aim to build collaborative digital ecosystems that are primed for the digital era.
After all, most industrial settings comprise machinery, technologies, and services provided by multiple vendors. The secret to driving meaningful digital transformation within such settings lies in a company's ability to connect all these components under umbrella initiatives that tackle the company's specific problems in real time. How do you do this? By using an open approach to digital transformation efforts, one that draws on the entire industrial ecosystem. Companies that seek out advice, insight, and support from strategic partners will find that they are better able to accelerate and scale their digital innovation. In short, collaboration is the key to success.
Here are three key benefits that manufacturing companies can expect after embracing collaborative digital ecosystems.
Seizing data's business value: Today, every company is generating vast amounts of data, and many are already turning this knowledge into business insights that improve efficiency, drive down costs, and reveal opportunities for innovation. Much of that data, however, goes unused, and siloes often prevent business-centric analysis of that data. Collaboration (both within the organization and throughout the extended enterprise) can enable better analysis of this data and help leverage the data to its full potential. This is why digital ecosystems are gaining traction. Digital ecosystems are built by connecting a network of cross-industry professionals, including data scientists, domain specialists, investors, entrepreneurs, and technology experts with experience across a variety of industries. Engaging in such as network can empower a company to create and scale digital and IoT solutions to seize previously untapped opportunities to add value and innovate. For example, tools such as the Predictive Layer Genius Renewable use machine learning/AI and open data markets to help manufacturers optimize renewable energy production and storage. As a result, businesses can cut costs while also reducing their impact on the environment.
Innovating and scaling business growth: Digital ecosystems offer benefits for both traditional manufacturers and startups. For traditional manufacturers, digital ecosystems offer opportunities to interact with startups whose services help them complement their existing capabilities and fill in gaps brought on by the digital revolution. Startups, in turn, are able to interact directly with a wide range of potential customers. Senseye, an industrial software startup, uses digital ecosystems to connect with customers in need of their predictive maintenance solutions. It's a win-win: Senseye gains customers and builds out new use cases that help the company further improve its solutions, while their customers – typically traditional, legacy enterprises – can use Senseye's data-driven solutions to better maintain and utilize their manufacturing equipment.
Improving efficiency and sustainability: Sustainability is no longer a CSR-driven initiative – it's risen to the forefront of nearly every company's business strategy. Technology innovations and offerings – especially IoT and predictive analytics – are equipping companies with the tools they need to better track their environmental impact, identify opportunities to improve, and deploy solutions that support sustainability without reducing efficiency. For example, many manufacturers are grappling with the challenge of reducing carbon emissions while still maintaining – and ideally increasing – their current levels of productivity. To accomplish this ambitious goal, companies must have a 360-degree perspective that includes an understanding of their energy system and internal operations as well as the technology landscape. This is where digital ecosystems offer real value. Take French manufacturing giant Saint-Gobain for example, which leverages digital ecosystem expertise around strategic sourcing, risk management, tariff analysis and invoice auditing to centralize and standardize its energy procurement. Saint-Gobain uses cloud-based enterprise software – designed with the help of a digital ecosystem – to analyze energy and sustainability data. So far, Saint-Gobain has cut its utility costs by millions of dollars and continues to modulate and reduce its energy use.
Most companies know that digital transformation is critical to their survival. But the development of digital ecosystems represents the next step in an ongoing effort to stay ahead of this ever-changing landscape — instead of being left behind. Indeed, digital ecosystems are a form of competitive collaboration that enables companies and industry professionals to create, collaborate, and scale solutions that are innovative, cost-cutting, efficient and even more sustainable.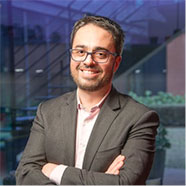 Cyril Perducat, EVP IoT & Digital Offers, Schneider Electric
LinkedIn: https://www.linkedin.com/in/cperducat/
Twitter: @CyrilPerducat
Cyril is the global leader of IoT and Digital Offers responsible for Schneider Electric's IoT Strategy and Execution. Cyril is focused on delivering new digitally enabled, connected offers that help customers be more efficient and sustainable. Previously, he was the Chief Technology and Chief Strategy Officer for the Industry Business. Cyril joined Schneider Electric in 1994 and has held multiple leadership positions in Sales, Marketing, Manufacturing, Technology, Strategy and M&A in several countries, including France, Germany, China, and Singapore. He is currently located in the US in the greater Boston area.