May 2, 2019
Looking for a new electricity provider can be a daunting task especially if you do not have the right information on the topic. The challenge is compounded by the fact that there numerous power providers in the market with a wide range of offers. If you do not have the factors that you should keep in mind when looking for an electricity provider, the process will be very hard for you. And just like you will find on https://electricitymonster.com.au/, there are many important factors to consider when picking an ideal electricity provider. The choice is basically dependent on the features that you are looking for as well as the contract terms. Below, we will take a look at these factors.
Cash payments with discounts
Different electricity suppliers have different plans designed for domestic, commercial and industrial clients. However, most of these companies have a standing rate each client needs to pay. But unfortunately, this charge is not regulated and each provider is free to charge whatever they want. Therefore, it is advisable to go for a plan that not only suits your needs, but also falls within your budget. On the other hand, there are providers who offer discounts for those who pay their electricity on time. This acts as an enticement to not only keep their current clients, but also attract new ones. Therefore, you should look for a provider who provides the best long term value.
The type of tariff
Power tariff is the electricity usage scheme that you are on. Different electricity providers offer different types of tariffs to suit the varying needs of their customers. You can choose a single tariff plan where your meter will be configured to the same rate everyday. This type tariff is the most common that electricity companies use to bill customers. Alternatively, you can go for a flexible tariff that comes with a peak, off-peak and shoulder rates. What this means is that, you will be charged different rates at different times of the day. When electricity usage is at the highest, you are billed on peak rate. But on the other hand, off-peak is the rate you receive during low electricity usage times. Off-peak rate is usually cheaper than peak rate.
Customer service
Great customer service is another thing that you need to consider when picking an electricity provider. Your company of choice should be able to respond to the questions that you are having regarding their services and offers. Also, if you have issues with your electricity, the company should be able to respond fast. This is especially since electrical faults are regarded as an emergency.
Also, it is important to look at whether the company offers additional conveniences. For example, there are companies that have phone applications where you can access information pertaining your electricity connection, usage and billing. This can bring a lot of convenience since you will be able to know see your bill and electricity usage from the comfort of your home or office.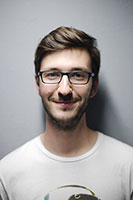 Having worked in the electricity market for a number of years, Jeremy Scott McAllister looks to help others save money on their electric bills every month by sharing his knowledge across different blogs.