The marketing landscape for manufacturers is changing quickly. If you're ready to adapt, your company can thrive. Here's how.
by David Hegarty, Senior Director, r2i
Manufacturers are used to solving tough challenges. But in a post-pandemic world, hurdles will be coming on three fronts. Leaders will have their hands full.
Staffing is one issue, as companies can't find enough skilled individuals who can understand and elevate their business. Processes also need an update, given that low-variety, high-volume (LVHV) systems are not built to meet customer expectations for both speed and customization.
Perhaps the most vexing challenge, however, is technology, particularly as it relates to modern marketing and distribution. Driving this change is the "Copernicus Revolution" that has rocked modern business. Brands are no longer the center of the marketing universe; instead, everything revolves around the needs of the individual customer. Tesla, for one, understands this. Not only can Tesla customers order a car online, but they can also pay with cryptocurrency if they wish. Scoff if you will—these kinds of innovations are resonating through the marketing landscape and changing who wields power in the sales transaction.
COVID-19 only accelerated the pace of change. The explosion in buy-from-home services, ranging from meal delivery to free overnight shipping, means that Direct-To-Consumer (DTC) has reset the paradigm for every business, including manufacturers. Industry must realize it is no longer marketing wares to wholesalers, distributors, or even groups of consumers; even if only symbolically, they are now making products one at a time, for individuals.
Data is King
Instead of building 1,000 widgets and hoping retailers will find buyers for 999 of them, manufacturers must utilize the capabilities of modern marketing to identify each individual buyer and provide the perfect item for that person alone. And that requires data, actionable data!
Data collection has traditionally been controlled by the party closest to the end-user. Dealers, stores, and VARs possess terabytes of data about individual customers. Today, manufacturers must have front-seat participation in that system. This is the only way to boost marketing ROI—a statistic that is disturbingly high among most manufacturers.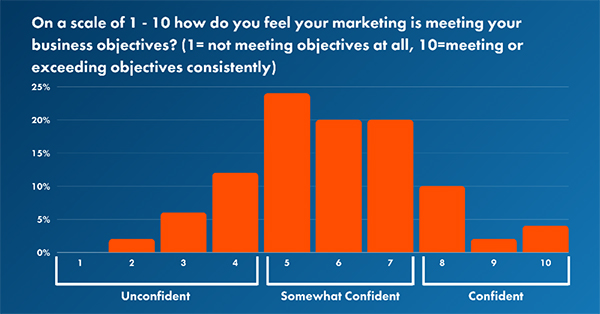 According to a 2021 survey, only 16% of all manufacturers feel confident that their marketing efforts are helping to meet their business objectives. Yet ROI can be improved significantly by collecting data, and then by authentically embracing each and every customer using these steps:
Provide consistent, multichannel experiences. Customers interact with brands in dozens of ways—through an e-commerce site, a chatbot, a call center, a retailer, a smartphone app and many more. Expectations are high among these buyers that the seller will track, recognize and remember data based on each interaction, in real time.
This is why a customer data platform (CDP) is critical to effective multichannel management. A CDP centralizes and maintains an up-to-date record of every customer touch, regardless of where it takes place. It also enables manufacturers to use data as an asset; in today's world, data is a currency – with real value. It must be leveraged.
A retail app, for example, can be used as a beacon when the customer is in the store: if the customer purchased a hockey stick last time, he or she may be open to receiving a deal on hockey gloves this time around. Similarly, when a customer logs onto a website after receiving a marketing email with a discount offer, that sales conversation must continue. Manufacturers can both sponsor and direct these conversations to increase their marketing effectiveness.
Make strong, reliable martech investments. Buying technology for the sake of technology is not only expensive, but wasteful. The only way to achieve technology ROI is to tie it directly to a well-defined revenue goal with strong KPIs.
Defining your strategies upfront is the key to investment. If your goal is to log a 10% increase in customer acquisition through email solicitation, that objective determines your technology tools. Smart martech investments lead to smart business outcomes.
Continually exceed customer expectations. As the above points make clear, marketing ROI requires customer knowledge and strong technology. These steps can be significantly enhanced by machine learning; data, plus insight, plus delivery equals exceptional customer experience.
With the right data, machine learning (ML) will produce predictive models that delight the customer. No matter where the customer pops up in the marketing ecosystem, ML can use that interaction to improve messages and opportunities for action.
Democratize data across the business. Again, data is a currency that should be leveraged every way it can, including cross-functionally. If a customer calls customer service with a problem, the agent should already know what the customer purchased and when, along with that person's location, purchase history, prior interactions—everything necessary to create a personalized interaction.
New Thinking Required
For maximum marketing ROI, it's important to be genuine in every aspect of customer experience. In today's world there is too much information, too much hard sell, and not enough honest contact. Don't let your customers talk to a computer. They respond to authenticity, not cookies.
To be sure, addressing the power shift in marketing will require changes in attitudes and expectations. New thinking and new strategies will be needed. But the same was true, however, during Copernicus' time, and the world was better for it. Chances are it will be again, in the marketing universe of today.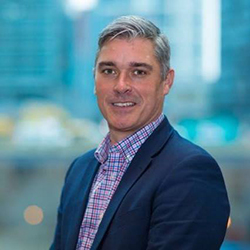 David Hegarty is the Senior Director of Solutions for R2Integrated. In this role, David leverages 20 years of global implementation and technical pre sales expertise to define, design and successfully deploy solutions for their client base. David received his bachelor's degree from Boston College, earned an MBA from The Business School of Barcelona and has a Post Graduate Certificate from MIT Sloan/Emeritus program in Digital Transformation.