While emerging technology has been a focus for manufacturers, simply investing in it isn't enough – it requires full-blown integration.
By Mike Edgett, Director, Sage
An explosion in data use and analytics, new computing capabilities, and advances in emerging tech are continually changing manufacturing practices. While there's no doubt that the increase in automation within the manufacturing industry is a transformative (and sometimes daunting) undertaking for many organizations, the value of emerging technology goes way beyond the shop floor. However, the key challenge is that seamless and successful digital transformation requires more than investing in new technology. It starts with a better understanding of where your opportunities for improvement and potentially competitive advantage lie. For many companies, digital transformation could mean the difference between competing and collapsing, but it isn't all about the technology – it is also about internal alignment, investing in and upskilling talent, and understanding how to apply automation to address business challenges.
The question for many manufacturing companies over the years is where does the responsibility for business transformation lie? Often it's in various silos within an organization – with Operations controlling some projects, IT managing others and HR driving other initiatives. Many leading manufacturing companies, though, have recognized that they need a more holistic view that is often championed by the CFO. A Sage survey titled, "CFO 3.0 – Digital Transformation Beyond Financial Management," found that while 96 percent of CFOs in manufacturing say they have the skills and knowledge to leverage emerging tech (e.g., AI, ML and predictive analytics) to drive efficiencies within finance, only 30 percent cite that they are on the cutting edge when it comes to embracing more innovative technologies business wide. So where are the hurdles and how can manufacturers begin to address them?
The findings included manufacturing executives' perspective regarding the most difficult aspects of their job:
Time management
Tech issues (difficult-to-use digital tools)
The digital skills gap in their department or team
According to the survey, a disconnect exists between executives, employee skill level, the technology they currently use and what's in store for the future. The following are ways in which manufacturing companies and executives can mitigate these issues and successfully incorporate new technologies into their workplace.
Automation + Time Management
An ultimate objective of incorporating automation and machine learning is to achieve zero unplanned downtime. The research shows that leaders in the manufacturing space agree that new technology can transform business processes and allow them to achieve increased productivity and revenue. For example, gaining insights otherwise unavailable to the business could help with the ordering of spare parts, optimizing inventory levels for consumables and shortening lead and execution times. The more data aggregation, the more valuable advice AI could provide. In fact, 81% of manufacturing finance leaders in the study say that digitalization will help them gain insights that are otherwise completely unavailable as of now.
However, 39% cited that the lack of digital skills on their team is a barrier to innovation. While technological solutions can resolve some of manufacturers most repetitive and time-consuming tasks, employees need to be trained and understand how to use the latest systems and advancements, such as AI or machine learning, as well as being proficient in managing and enacting data and analytics.
Upskilling in Manufacturing
For executives at top manufacturing companies, modernization is an integral part of overall strategy. However, a lack of cultural readiness in the business may slow adoption of new technology and hinder achieving optimal results with any digital initiative.
Still, technology adoption and integration are only step one in the process. The next two steps must happen in tandem, and with fervor: 1) empower employees on the use of new technologies and implement them into their daily routine, and 2) create a culture of innovation, creativity and desire for future solutions.
According to the report, 82% of manufacturing executives believe their organization's culture is not ready for the introduction of more automated technologies. Often, misperceptions around automation eliminating jobs can create widespread fear in the workplace. As such, a progressive company culture plays a vital role in the positive adoption and subsequent effects by employees. At the end of the day, they should know that investing in technology will drive advancements that will make their jobs more fulfilling and the company more profitable.
Fortunately, it seems executives are ready to set forth on the valuable training initiatives needed to upskill workers. According to a Manufacturing Institute report, manufacturers are set to spend $26.2 billion on internal and external training initiatives. This is largely due to a shortage of available workers. With employers not having access to a large pool of available talent, they're starting to explore how they can invest more in training by working with their employees to reskill or upskill them into more advanced positions.
The introduction of emerging technology within organizations are just beginning to show the possibilities it can offer the manufacturing industry. In order for this new technology to be a success, employees will need to adapt to new skill sets through upskilling and a fresh mindset. Manufacturing executives must establish internal alignment about the new technology before it is implemented and drive cultural adoption to ensure it will be used to address business challenges and remain ahead of competitors.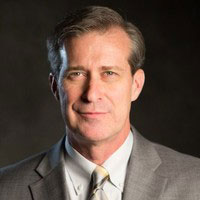 Mike Edgett, U.S. Product Marketing Director, Medium Segment, Sage
Mike Edgett is an enterprise technology & process manufacturing expert with 20+ years leading business strategy for brands such as Infor, Quaker Oats and Bunge Foods. At Sage, Mike leads the US Product Marketing team focused on the medium segment. This group drives the go-to-market strategy for Sage's solutions designed to meet the business needs and challenges across the manufacturing, distribution and service industries. Mike earned an MBA in Marketing and Operations Management from the Simon School of Business at the University of Rochester and a Bachelor of Science in Chemistry from Houghton College. Email: mike.edgett@sage.com
Sage_CFO_Manufacturing_Infographic_red