In the industrial sector, CIO and IT managers are constantly faced with the challenging conundrum of trying to prepare for a digitally demanding future. The issue here: the digital revolution has arrived. Customers want customized products faster. Customers want first time-resolution to their issues. Customers want to make more or save more money. So, how do those responsible for creating solutions to these problems avoid getting left behind while continuing to serve those who count on them?
Boutique digital agencies, like Houston-based ChaiOne, have the flexibility and creative freedom to solve complex problems and execute meaningful, impactful digital innovation for the CIOs and IT departments of large industrial companies.
Enabling Innovation by Demand
The need for digital begins with an imperative for change. There are three big market forces at play that drive large industrial companies to explore solutions for faster, more efficient processes:
Customer expectations
Amazon and Tesla have set an online service standard that has rippled to almost every industry. In the Industrial and manufacturing space, customers want to customize their product, know exactly what they are getting, at a scheduled time that they designate. Customers aren't the only ones frustrated when it comes to sub-optimal operation.
Operational efficiency
Legacy industrial companies that have enjoyed a generation of market dominance use to skate by on inefficient processes. Pen and paper, work orders and deals over golf don't cut it anymore. Employees handling out-dated processes suffer and so do customers. Companies are quick to settle by integrating a large, costly ERP system. Buying off the shelf software solutions doesn't give a company a competitive advantage as usually you are paying for way more features than they would ever need. A digital firm investigates and provides solutions that are more tailored and ultimately, more enjoyable.
Innovation
So why can't I be the Amazon of my industry? This is a question that many 2nd generation owners or offspring of founding patriarchs are having and what digital boutiques do every day. Digital firms are the imagination that industrial companies need to combine business technology and innovation. An innovation partner.
Enabling Innovation is Not One Size Fits All
Many companies will go to an established player like IBM. They will find that companies like IBM are too big and growing at a snail's pace in new technology. Why? Many creative professionals in the digital solutions field don't want to work at a historically large and slow company. They want to work for someone that promotes creativity and gives them the opportunity for fast, nimble solutions.
Enabling Innovation by Digital Process
An innovation partner will first determine where the company is hurting the most. For example, ChaiOne performs a two-day, digital visioning workshop that examines the business technology and operational technology relationship of the company. A dedicated field team is then sent in to observe the worksite and creates a report that determines how much money is being lost. At the same time, this field team is talking with the floor employees and worksite managers to find out more about their obstacles and issues with the legacy system. The product is bred from the priorities of those that will use it. A product strategy team is created and they begin to build out these solutions.
The beauty of digital innovation and boutique firms are the speed in which they work. ChaiOne will have a trial app for a company to test within 90 days guaranteed. This is something tangible to use and share with employees and then customers. The most important feature that was determined in the learning period is created and rolled out first, and then ChaiOne upgrades and updates from there.
Enabling Innovation by Empowering the User
The implementation process is where a company realizes the results and possibilities of the digital solution. Historically, the users who will be the most impacted by the software don't have much say into the development process. This is not the case with a innovation partner.
Digital firms enable innovation by bringing their field teams to the factories and plants that these workers who will be using the products live everyday and get to know what the real problems are. They listen to the people who are actually using the software and are constantly in communication. This way the end user is part of the development process and the product already has a fan base before it is even in their hands.
Moving Forward
Many CIOs and IT professionals understand the imperative to change, but don't understand that innovation doesn't stop after a product is complete.
An innovation partner performs ongoing maintenance to update and patch a system as necessary. Digital partners like ChaiOne don't just enable innovation in the first 90 days of solution, but goes beyond improving the near-term experiences while building solid foundations for long-term success.
This way, those responsible for creative change in the industrial company can provide the tools to increase operational efficiency while maintaining optimal day-to-day operations.
Are you ready to enable innovation and embrace digital?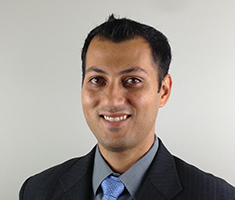 About the Author
Gaurav Khandelwal's strong desire to help clients accelerate business has driven him to challenge the status quo in enterprise web and mobile applications. A visionary in mobile strategy and technology innovation, Khandelwal has focused ChaiOne to create engaging products internally and for clients. Khandelwal received the 40 under 40 Award in 2009, and has led ChaiOne to top 10 finishes from 2010-2012 in the annual Houston Business Journal Fast Tech 50. Khandelwal also operates a local coworking space called START www.starthouston.com START is Houston's leading tech coworking space for web and mobile startups.