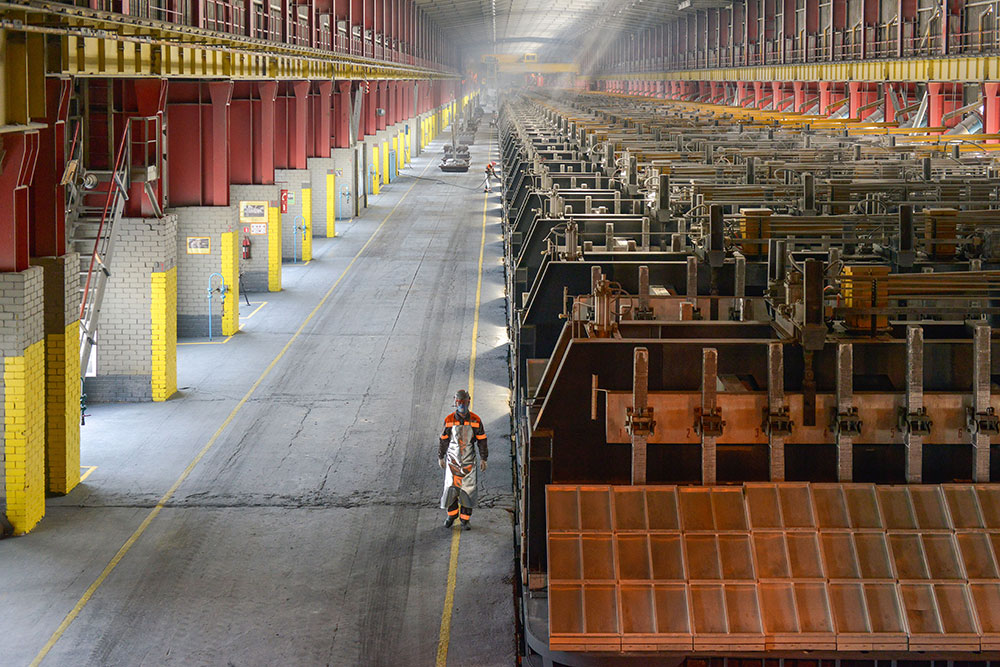 August 20, 2019
The output of the Kazakhstan Aluminium Smelter JSC, part of Eurasian Resources Group, reached more than 130,000 tonnes by the end of June 2019, up from 127,000 tonnes in the first half of 2018. The facility is part of the diversified natural resources producer Eurasian Resources Group, which has its headquarters in Luxembourg.
Export Increase
Not only did overall production increase in the first half of 2019, but primary aluminium exports also rose. There were 122,000 tonnes of primary aluminium exported, compared to 116,000 tonnes in H1 2018. This represents an increase of 5.2% year-on-year.
CEO Benedikt Sobotka commented that ERG was pleased with the results, which showcase solid performance at the Kazakhstan facility, which is the country's first and only high-grade primary aluminium producer. Sobotka went on to say that aluminium forms a core part of the Kazakhstan part of ERG's business and the results leave the Group well-positioned to continue meeting global demand for the material. Demand for aluminium is rising internationally.
About Eurasian Resources Group
Eurasian Resources Group is an international business, working with the production of diversified natural resources. The Group has integrated operations spanning the entire production chain, including mining, energy, processing, marketing and logistics. ERG currently has a presence in 15 countries worldwide and is a major employer in the industry. In 2019, ERG is celebrating a quarter of a century of doing business in Kazakhstan, where the Group represents a full third of the mining and metals industry.
ERG is a leading producer of iron ore and aluminium products in Eurasia and is the largest producer by chrome content of high-carbon ferrochrome in the world. It is also one of the primary producers of other metals including cobalt and copper.
ERG has recently launched a major cobalt and copper tailings reprocessing operation in the Democratic Republic of the Congo, along with development projects in other countries on the African continent for manganese, platinum, thermal coal, fluorspar and bauxite. ERG is further pioneering a project for integrated mining and logistics in Brazil, comprising an iron ore mining facility, broad-gauge railway and deep-water port.
ERG is a founding member of the World Economic Forum's Global Battery Alliance, working to create a sustainable future in the global battery industry.