How the event industry can improve space for large gatherings.
Event management is the process of planning, organizing, and creating social or business events ranging from private occasions to mass gatherings. It involves overseeing and supervising any number of celebrations to enhance and create the most desirable results for both the organizers and participants.
To create the best possible environment for any event, whether it be a wedding, a formal function, a charity engagement, a trade show shindig, an academic ceremony, or an outdoor party, the event coordinator must be prepared for anything to happen. All the details must be processed and finished before the actual event even happens. Preparations must be accounted for before the implementation of the proceedings starts, including catering, photography, publicity, choreography, and most of all, spatial issues. An event planner must always take into consideration how much space is needed for the appropriate amount of people who will be attending. This aspect is important for everyone's safety and overall mobilization.
An Event Tent Covers It All
When facing large gatherings, the event industry has a social obligation to accommodate people to be safe and comfortable. There are various methods that can ease the situation, but the general and most popular option is to rent a tent. Many companies specialize in providing event tents for the grandest of occasions. These tents are amazing and can provide the extra space that such a big event may deem necessary. There are even different kinds of tents available, depending on the event and purpose of use.
For an event planner to determine what extra space is needed for that next big event, they can investigate these seven varieties.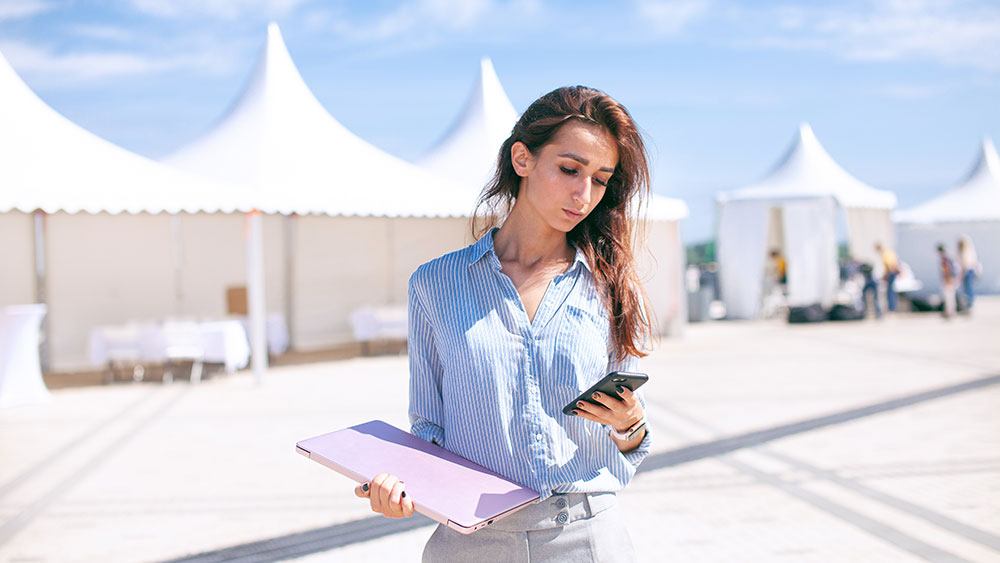 1. The Pole
The pole tent uses wires and poles for its support. This type of tent, however, cannot be installed on concrete or hard surfaces. It's meant specifically for ground areas and softer soil. Sizes may be limited, too.
2. The Frame
The frame tent is your basic kind of tent that uses a metal frame for a support system. It can be put up on an assortment of surfaces, such as concrete or soil. Inside the tent are metal pipes that can be used to hang decorations or signs. Sizes may vary for the number of people needed to accommodate.
3. The Yurt
The yurt was originally used while traveling through sandy deserts and mountainsides. Only recently has it been considered a tent to use for events. Because of their limited sizes, yurts are perfect for smaller events to give a more intimate feel. They may also be used to add a separate extra room to an otherwise big event.
4. The Moroccan
For a different style of themed event, it's possible to install a Moroccan tent. The difference is that this type of tent is made with an Indian-inspired material, instead of the usual white vinyl. There are also additional decorations and draping to help enhance the ambiance. Review the size chart for this particular type of tent to properly assess how many people it can accommodate.
5. The Transparent
This tent is the perfect option for a nighttime event. With its clear vinyl material, the walls and roof of this tent are fantastic for gazing at the evening stars and moon. The transparent tent also offers excellent protection against the outside environment. Sizes may be limited according to the location and area of the company. With clear span tents, the option is yours.
6. The Carnival
The carnival tent is generally the most prominent tent to use and install. Although it can provide lodgings for the largest of crowds, this tent can also be challenging to find. It also comes in the traditional red and white stripes, which may not evoke the correct atmosphere that a professional business meeting may want to exude. There is basically only one size as well.
7. The Cabana
The cabana tent is great for any event located on a beach or has a tropical theme. The cabana is installed on bamboo or wooden frames and has a delicate, white fabric for its roof. It's not, however, good protection from the sun due to its light fabric. Sizes may range depending on the area and company supplier.
Conclusion
Any time an event is planned, numerous things may spin out of control or go terribly wrong. However, if the event has been carefully thought out with precision and detail, the chance of this happening is minimum. This applies to crowd control and organization, too. When an event is sure to draw a large crowd or used for multiple purposes, the correct amount of space is necessary for the event to be successful. With the variety of tents available, the event industry can expand their horizons and create spaces for any clientele.

Bianca Albert has been blogging for more than thirty years now, talking about business and investment trends. Bianca's blog is filled with informative content to help her readers understand business and investment, and encourage them to take part of these industries.
When not writing. Bianca loves to spend time at home with her family.