Specialist Sectors within Construction and Property
There are a wide range of options if you decide you want to work within the construction and property sectors. If you think of construction jobs as something you can do on a building site, you're limiting your options considerably.
There are jobs that involve planning, designing, project management, health and safety, as well as the hands-on, practical work. Being involved in the construction and property industry will give you an immense amount of pleasure, especially when you see the finished product. Here are some examples of the sectors you can choose to work in if you want a career in construction.
Civil, Structural and Geotechnical Engineers
These are the people who ensure the project design works in practice. A civil engineer can work in an office and be responsible for the technical aspects of a design. Alternatively, they can work on site to ensure the designs are followed correctly. A structural engineer is responsible for ensuring the structure of a project holds up. A geotechnical engineer is responsible for the structure's foundations.
Construction Worker
If you want to specialize in a construction trade, you can choose from many different ones. There are many tradespeople involved in the construction industry, such as carpenter, bricklayer, painter, plumber, electrician, and builder. You can work for yourself or an employer.
If you are self-employed, you need to, however, get ahead of your competition. The best way to do this is focus on marketing as well as getting the best prices for your customers. If you are looking to install doors, build a cabin for someone or build them a conservatory, for example, you should compare tools, labor costs and even conservatory roof price with your competitors.
Health and Safety
If you want to be involved in health and safety, there are many different industries you can work in. However, one of the biggest is the construction and property industry. Working on a construction site will mean you're responsible for designing and implementing safety regulations so that injuries and accidents are minimized. The role will include conducting daily safety audits and inspections.
To become a construction site safety manager you need to gain experience working in occupational safety first. Your day will be split between working in an office and working on site, and you may find yourself working long or irregular hours if there is an emergency. Other responsibilities will include investigating accidents, enforcing health and safety laws and regulation, providing training sessions and advising companies on how to deal with hazardous substances.
The three roles mentioned above are just the tip of the iceberg when it comes to working in the construction and property sectors. It is an industry that continues to expand, and there are opportunities for furthering your chosen career all over the world. There is always going to be a need for the construction of buildings, whether they are residential buildings, warehouses, schools, hospitals, manufacturing sites, or retail spaces. The industry is constantly evolving with new technologies making roles simpler and more interesting.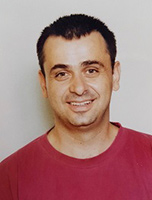 Alec Neufeld is a retired builder, now freelance writer and part-time general fix it man. He has strong opinions on the use of alternate energy and is also an avid sports enthusiast.