Challenging the one-size-fits-all approach to digital transformation by prioritizing the digitization and automation of critical workflows.
By Prateek Joshi
The phrase "digital transformation" radiates energy and excitement. With automation and digitization, companies can have more efficient workflows and processes. Getting to a point of actually seeing the results of digital transformation has become more important than ever. A volatile economy and an overnight shift in where and how we work took digital transformation from a "nice to have" to a "must-have" for many industries.
Companies expect vast improvements to workflows through digital transformation. This tempts them into embarking on a company-wide overhaul of their systems and processes. According to McKinsey, the reality is that this approach often leads companies down a bumpy road. It's fraught with increased costs, missed deadlines, and lagging implementation.
According to a new report from Plutoshift, professionals in industrial settings have experienced these setbacks from digital transformation. As a result, they're experimenting with a new approach. They are learning from the trials and errors already seen within the industry and are taking a more focused approach called Operation-Specific (Op-Specific) Digital Transformation. It involves implementing digitization and automation techniques to specific workflows as opposed to a company-wide overhaul.
The Growing Need for Digitization
Ensuring digital transformation efforts stay on track is especially important now. Companies have been forced to cut budget lines due to the volatile economy and many companies have had to pivot how they operate. Due to COVID, 84% of industrial professionals said they needed to expedite the digitization of their workflows. Additionally, 42% said working remotely makes some on-site processes difficult or impossible and 36% said uncertain marketing conditions have made it difficult to access useful data quickly enough to make better, informed decisions.
Now, more than ever, getting digital transformation right is imperative. But the traditional approach often leads to more problems than solutions.
The Reality of a Company-Wide Overhaul
A company-wide overhaul is often the go-to strategy for many industrial companies. Nearly 94% of industrial professionals said their digital transformation spans most or all of the company.
But the reality is that this approach is rarely the best one. Only one-quarter (25%) said digitizing all at once was the right choice, and just 29% would call their digital transformation efforts successful.
Encountering roadblocks and detours during an all-or-nothing digital transformation journey is common. More than three-quarters (78%) said that as they began to implement their digital transformation efforts, it uncovered underlying issues in the process. For many, these challenges either slowed down the implementation process or added to the cost of their digital transformation efforts.
Paving the Way for a New Approach
Industrial professionals have seen these challenges for themselves and are not taking it sitting down. Across the board, industrial professionals want to be able to do more with their digital transformation efforts (94%). Even more importantly, they know exactly where they want to see these improvements. More than three-quarters (68%) said there are specific workflows they would like to improve.
Across multiple industries, workers are spurring to action. More than half (58%) said they have explored Operation-Specific Digital Transformation and 54% believe they have all the resources they need to implement a new digital strategy.
Workers are also getting the green light from their companies to pursue this new approach. More than three quarters (78%) said they feel supported by their department heads when implementing op-specific digital transformation.
Op-Specific Digital Transformation: Innovation Across the Board
The bold action of taking a new approach to a digital transformation is paying off. Of those who have tried this approach, 79% of those would describe their efforts as successful.
Taking an op-specific digital transformation approach can improve efficiency and productivity across a number of industries. Two-thirds (66%) of industrial professionals believe an op-specific approach would be more manageable and cost-efficient. Food production companies can start their digital transformation journey by monitoring the use of specific inputs and creating optimal operating parameters. Manufacturers can focus on automating the processes that regulate the use of water in the production line, cutting down on inefficiencies.
By focusing on digitizing the processes most critical to meeting company goals and business objectives, the scope of digital transformation shrinks and keeps the risks of unexpected costs and time-delays at bay. This focus also allows companies to incrementally set up the digital transformation process for success by demonstrating efficacy, ultimately leading to greater buy-in from the company at-large.
While an all-encompassing approach to digital transformation may sound like the best approach, this strategy is fraught with many obstacles. By narrowing the focus, companies can demonstrate the efficacy of digital transformation on a smaller scale, paving the way for more efficient systems where it is more critical. Find the report here.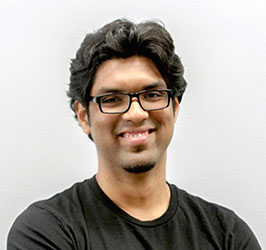 Prateek Joshi, Founder of Plutoshift, is a published author of 13 books on Artificial Intelligence. He has been featured on Forbes 30 Under 30, CNBC, TechCrunch, Silicon Valley Business Journal, and more. He has also been an invited speaker at conferences such as TEDx, Global Big Data Conference, Machine Learning Developers Conference, and Sensors Expo. You can learn more about him on his personal website at www.prateekj.com.