Celebrating our behind-the-scenes frontline heroes in manufacturing.
by Randy Bargfrede, GAF Chief Operating Officer
Our Frontline Heroes
In a year where many stayed sequestered in homes, connecting via Google Meet, email and phone calls, our manufacturing colleagues remained hard at work safely producing as much quality product as possible to meet the steadily increasing orders and needs of America. They work in high heat and humidity wearing long pants, long sleeves, a hard hat, safety glasses, a mask, ear protection and gloves. They work where it's hot and it's loud, for long, hard hours. They took on extra-long shifts, missing weekends and holidays to cover for colleagues who were quarantining or isolating due to COVID-19. Why? Because they take immense pride in the products that they make to support our families, friends, and neighbors.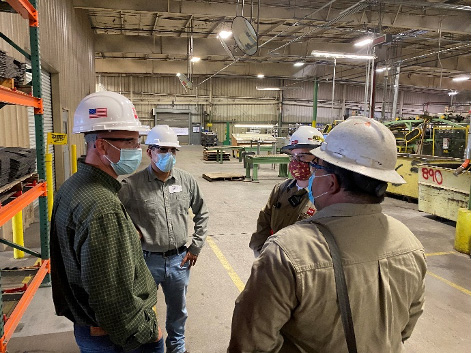 The Unique Challenges of 2020 & 2021
In manufacturing, the primary goal is always safety. In a year where everyone wore masks and we ran our equipment as hard as possible throughout the scorching hot summer amid industry-wide staffing shortages, this goal was especially difficult to maintain. Despite the challenges, GAF broke safety records, working 6 million hours plus without a lost workday injury, all the while improving quality. Manufacturing teams across the country found ways to not only meet but exceed their goals despite the unique circumstances in which they needed to work.
This year's increased demand and supply chain challenges were exacerbated by a number of severe weather events that further increased customers' need for products. In addition to increased need, these events affected some plants' ability to produce. February's terrible ice storm in the South affected GAF sites in Dallas, Ennis and Gainesville, TX. Despite the challenges, the teams did not falter — they worked round the clock to ensure that we were the first plants back up and running. However, what I am most proud of is how the teams supported each other; protecting what matters most.
Finally, this year, the procurement and delivery of raw materials to keep plants producing has been a herculean task. At GAF, our Supply Chain team faced fires on the west coast, freeze and hurricanes along the Gulf Coast, floods in Europe, and COVID-19 shutting down ports in China while backing up others in Savannah, Long Beach and on the Gulf Coast. Car manufacturers, pioneers in just-in-time inventory, have shut plants down several times due to microchip shortages. Our Supply Chain teams are working tirelessly behind the scenes, conquering each new obstacle to minimize the effects on our plants and our customers.
What's Next for Manufacturing
While teams across organizations have faced these challenges head on, perhaps one of the most challenging aspects of life on the frontlines of manufacturing is that this is not a short sprint. With the severe weather incidents and a hot housing market creating the highest levels of demand that we have perhaps ever seen, our teams are being challenged to maintain these high levels of productivity and safety for longer and longer periods of time. All GAF – and the entire industry – is working to find ways to help set them up for success. As I look ahead at the new products, safer production methods, data analytics, and innovative processes we're introducing at GAF and in manufacturing sectors across the country, I am excited to see what our teams can achieve.
My father worked as a slitter operator in a manufacturing plant for 42 years. I remember him coming home tired, a little dirty, but full of pride; knowing that what he did really mattered. I invite you to join me in celebrating him and every one of the driven, determined and dedicated manufacturing teams across the country who source materials, produce products and keep life moving.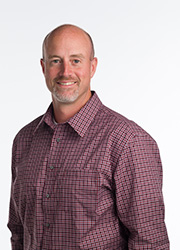 About the Author:
Randy Bargfrede is Chief Operations Officer for GAF, North America's largest roofing and waterproofing manufacturer, a company that has protected homes, businesses, families and communities for over 130 years. With 32 manufacturing plants in the United States and more than 3,700 employees, GAF provides a wide range of innovative, customer-driven solutions to homeowners, business owners and contractors.
Bargfrede was named Chief Operations Officer in October, 2020. He has been with GAF for more than 15 years in various leadership positions, and has a deep understanding of GAF's logistics and supply chain, as well as the vision that will help transform our value chain to create value for GAF's customers. Prior to joining GAF, Bargfrede was with BASF and Herbert W. Davis and Company. He earned a Bachelor of Science in Mechanical Engineering from Rutgers University.