September 27, 2019
Keeping up with your business's finances can feel like a never-ending task. From budgeting to doing daily accounts, there are many financial elements you need to keep abreast of continually. Fortunately, there are many tools you can use to control your financial planning and to streamline your business management process. Here are three of the best tools you can use.
Use Accounting Software
Every business has accounts. By staying on top of your accounts, you will be able to plan better financially. Thankfully, due to the digital age, maintaining up-to-date reports has never been easier. There are many accounting software packages you can use. QuickBooks is the most popular choice for businesses, but others like Xero are also gaining traction. Whichever accounting software you select, choose one that is robust and flexible. Furthermore, some software can integrate with other programs, such as apps, credit card processing software and point-of-sale software. Other features of accounting programs that are very beneficial include:
Expense Tracking.
Tax Preparation.
Bill Automation.
Quote and Estimate Creation.
Client and Vendor Contact Management.
Multiple-user Access.
Mobile Access.
Use a Budget Template
To run a successful business, you need to stay in control of your costs and monitor your cash flow. By being aware of your expenses, sales and demand, you will be in an excellent position to create a profitable company. Having a clear and precise picture of your revenue against your costs will allow you to take advantage of growth opportunities. It will also let you know how to best-handle a potentially problematic situation in which you start to lose money. Additionally, by monitoring your cash flow, which includes paying close attention to your creditors and debtors, you can ensure you stay in control of your money. To keep track of your business's costs and cash flow, you can use a free online template like this Google Sheets budget template. You can use this to stay on top of each of your budget categories. By organising the template into different categorisations, you can decide how you divide your budget. For example, you could select a category for immediate spending costs and one for long-term expenses. Google Sheets can be used to develop your unique-style of budgeting and build it into whatever you need it to be to help your financial planning.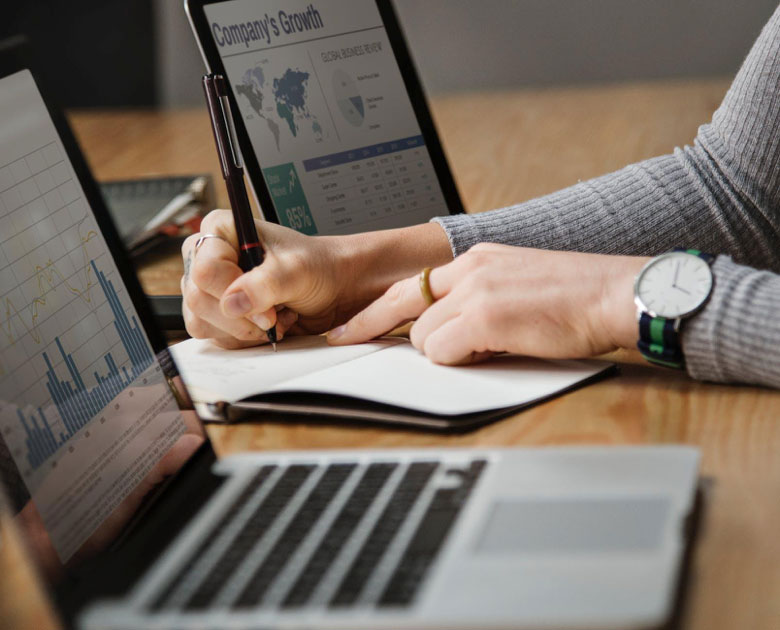 Get a Business Credit Card
By getting a business credit card, you will have more financial planning options. Firstly, a business-specific card allows you to establish a separate credit history for your company. That can help you to obtain bigger loans when needed. You will also have access to higher credit limits than you would have with a personal credit card. It is possible to grant credit cards to your members of staff for travel costs and other expenses too. Many business credit cards come with business-specific discounts and rewards for office products and services as well. All of these benefits allow you to have more financial options to plan your spending better. Your business can then grow and become more profitable.