To overcome challenges from COVID-19, manufacturers are embracing five key trends in 2021, and digital transformation is at the forefront.
The challenges that aerospace & defense (A&D) and automotive manufacturers faced last year due to COVID-19 have been daunting, disrupting production, the supply chain, and the ability to meet customer demand. Yet, it exposed problems that manufacturers have been facing for quite some time: inefficient processes, siloed disciplines and dangerous product defects.
As we look ahead to the rest of 2021, savvy manufacturers are embracing the new reality and doubling down on automation. Here are five key trends for this year:
Digital transformation is a top priority.
Gartner, a leading research and advisory firm, has identified hyperautomation as a top trend for the year, with organizations automating as much as possible to further efficiency and agility through digital transformation and other initiatives. While this has been a major goal for manufacturers in the recent past, the pandemic has created a greater urgency; they are accelerating digitization initiatives to overcome production delays, reduce product defects, and meet customer demand, while gaining the agility and resilience to meet changing market and business needs. In addition to managing product lines more efficiently and cost-effectively, manufacturers are focusing on the development of a unified software platform, among other key initiatives.
Growing product complexity.
Electric vehicles, autonomous cars, and increasingly sophisticated infotainment systems are creating greater levels of complexity, which only will increase this year. One vehicle, for example, could contain a million lines of code, as well as thousands of parts, features and subsystems that must all work together. A cruise control feature, for example, must integrate software regulating the speed and understanding when the brake is engaged, with the throttle. Adaptive cruise control (ACC) also includes laser sensors or radar that will reduce speed when the vehicle gets too close to another. Similarly, A&D manufacturers are challenged by the continually growing demand for more advanced airplanes, weaponry, ships and other systems, and all of the parts, features and subsystems within them must be integrated to operate flawlessly.
Increasing demand for variation.
Consumers are increasingly demanding more options in automobiles, among other products, and manufacturers are working hard to accommodate them, leading to a resurgence of the mass customization concept. In the area of defense, variation is required for regulatory compliance, enabling manufacturers to meet specific content restrictions that comply with statutes of sale in different countries. In managing the large number of variations across the millions of products produced every year, manufacturers need to find a way to address the incompatibility, safety and quality issues that may arise, while getting these mass-customized products to market quickly and cost-effectively.
Further, when combined with the complexity issues, it's clear that the old ways of building one product at a time, no longer works in the 21st Century. Manufacturers are re-thinking this traditional approach, and instead are using technology like Product Line Engineering (PLE) to efficiently develop and deliver products within a product line based on the commonalities that they share. It significantly reduces complexity and inefficiencies by providing a mechanism for managing variation and creating a superset of shared features –which include all the associated parts, software and other materials – that can be used across the products in the family.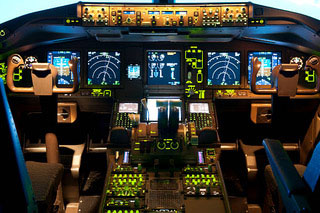 Safety is mission critical as automotive manufacturers and others race to zero defects.
Given the complexity of automotive and A&D products, defects and recalls are key concerns and safety is absolutely mission-critical. Automotive manufacturers, for example, are taking an aerospace manufacturing mindset to safety, implementing a Zero-Defects culture that addresses quality system-wide. They are also using the features-based product line development and manufacturing approach to efficiently identify potential incompatibilities that could cause failure as well as fix any defects that do appear once, and have them automatically fixed across all affected products.
Digital twins will play a growing role in manufacturing.
A key area of digitization for manufacturers is digital twins, complete digital replicas of products, which can help manufacturers achieve increased agility and efficiency. These digital replicas, which are automatically developed through feature-based product line automation, is being used in several areas of manufacturing from product development and simulation to maintenance. For example, when combined with Artificial Reality (AR), developers can simulate a product to quickly create innovations and product extensions, as well as run it through its paces to uncover any incompatibilities or quality issues. When combined with Internet of Things (IoT) devices, manufacturers can use digital twins to understand what is contained in a specific product, track its current status, monitor its use and performance, and maintain it with regular software upgrades and other updates.
Last year was like no other, and presented manufacturers with extreme challenges in all areas, from product development to delivery. The good news is that it made abundantly clear what manufacturers need to do to address today's needs and others that may arise in the future. By tackling the inherent complexity, variation and quality issues, and fully embracing digital transformation and digital twins, manufacturers will be able to create more resilient, agile organizations that can withstand the test of time, and thrive in any business environment.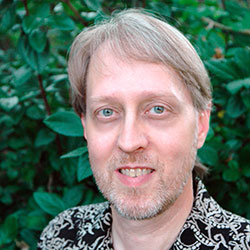 Dr. Charles Krueger, BigLever founder and CEO, is an industry leader with more has 25 years of experience in software engineering practice and more than 60 articles, columns, book chapters, conference keynotes, and session presentations. Dr. Krueger has proven expertise in leading product line development teams, and helping companies establish some of the industry's most notable PLE practices. He received his PhD in computer science from Carnegie Mellon University. He can be reached at info@biglever.com.