Concrete reinforcing mesh protects the foundations. Here are some top reasons why you should install in a building.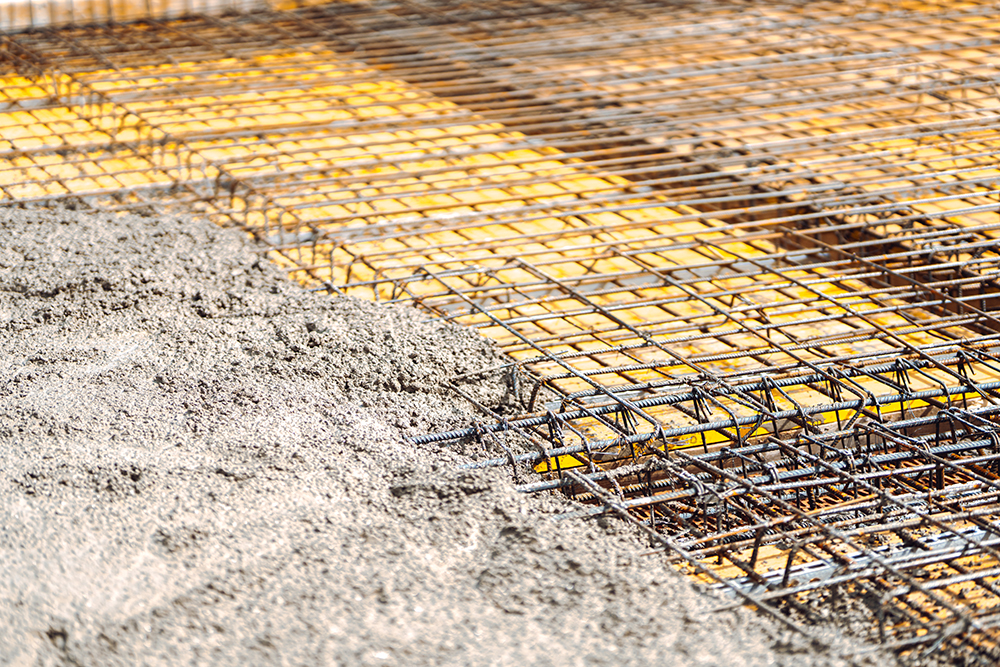 As a homeowner, you may wonder why you need concrete reinforcing mesh to help you secure your foundation. It's a common question from property owners who are looking for ways to make their structures more durable. However, it's also important for you to understand that concrete can only take so much of a punishment before it breaks. The reasons that you need concrete reinforcing mesh to protect your foundation are numerous. The first thing that you need to do is get informed so that you know what to do if you do find that you have to repair or replace any part of your foundation.
Below are some of the top reasons to install concrete reinforcing mesh when building or repairing your property.
1. Helps Waterproof Your Home
Concrete reinforcing mesh is a type of reinforcement that can be installed over almost any surface, and which helps to prevent the soil beneath the area from moving. Basically, this will allow for a more stable foundation because it will help reduce the chances of water seeping into the building and damaging the structure.
Installing reinforcing mesh also means that the area where you have your basement completed is less likely to flood as well. This is very important when you have a basement which is located below your house. You need to make sure that it's waterproofed and having concrete reinforcing mesh helps make this possible.
2. Strengthens Your Foundation
Reinforcing your home is very important and you should always make sure you have a foundation which can easily take the weight of your house. This means that you need to be sure that there are no cracks in your foundation and that it won't move around as well. Make sure you're using your concrete reinforcing mesh correctly if you have to repair or replace any part of the building. By doing this, you can be sure that it won't affect your home in the long run and you'll enjoy your foundation for many years to come. By using it properly during this process, you'll also easily avoid any problems in the future.
3. Reinforces Swimming Pools
If you're thinking about installing a swimming pool or any type of water feature in your yard, it's imperative that you install concrete reinforcing mesh around your pool to make sure that no debris or objects can sneak into the pool and cause damage to its internal structure. The mesh will also prevent your pool from developing cracks once water is introduced into the structure. Just remember, if you have children, you should also install a pool cover to ensure that they don't accidentally get inside your pool.
4. Protects Against Elements
Concrete reinforcing mesh can help to protect your building against the elements. This is a great option for those who live in areas where they don't have access to natural resources that would help to prevent damage of their home because of the harsh climate. This is also especially true if you live in an area where the ground is porous and is constantly exposed to a lot of rain. Remember, frequent weather changes can cause damage to your building and its foundation.
5. Reduces Stress
Concrete cannot take a lot of stress. For example, if you have concrete walls in your basement, and then a high amount of water starts getting inside those walls, the stress is going to cause cracks and other signs of damage. These signs are indicators that the concrete is beginning to weaken, and you'll soon notice the water seeping into the cracks. When this happens, you'll also begin to hear noises like popping or clicking.
Conclusion
As you can see, there are several reasons to install concrete reinforcing mesh in your basement or garage. It's important that you consider these reasons so that you know exactly what you need to have. The main reason that you need concrete reinforcing mesh in your basement or garage is that you will be able to enjoy all of the benefits that it provides, without having to spend a lot of money to fix your foundation. This material will help you ensure that your foundation is safe and strong for a long time to come.
Once you have the concrete reinforcing mesh in place, you can rest easy knowing that the damage caused by water and other elements will not be able to penetrate your basement. All of these things are great benefits for the people that you live with, as well as for your own peace of mind.

Alfredo Cooley is a full-time blogger who regularly publishes a wide variety of business topics in his blog. Alfredo also submits guest posts to several other websites online to reach more audience.