Manufacturers turn to IIoT technology and insights to increase workflow efficiencies.
Smart products are more popular than ever. From smart watches to smart security systems, consumers have embraced these interconnected products that seamlessly deliver a variety of functions and capabilities, all customizable based on the data these devices capture about user experiences and preferences in today's Internet of Things world.
Similarly, Industrial Internet of Things (IIoT) technology is a key driver in the move to smart manufacturing environments for streamlining and connecting steps in the discrete manufacturing process. Manufacturing has been slower than other industries to connect the entire supply chain through smart technologies. In 2021 and beyond, look for adoption to accelerate based primarily on five aspects of smart manufacturing and the role of each in achieving greater efficiencies in material flow management for complex, discrete manufacturing.
AI and Big Data
Manufacturers currently rely on complex pre-production scheduling and planning, combined with the manual knowledge and actions of team members to move materials around to meet the plan. This method is unreliable and inefficient as human operators can make mistakes and cannot see the vast expanse of the enterprise to make optimizing decisions in real time. Isolating demand and production triggers also offer longer lead times and minimal flexibility, with the lack of data creating little transparency for the many stakeholders in the process.
Utilizing an end-to-end, turnkey industrial IoT system enables automated tracking of materials through the entire process to accommodate a more flexible and transparent production strategy. Adopting Artificial Intelligence (AI) to act on the big data generated from IoT can greatly impact the efficiency and flexibility of materials tracking, scheduling, and continuous process improvements to help manufacturers get the right parts to the right place at the right time.
Analytics
While analytics can be an element of AI, it's important to think about it as a separate component in the smart manufacturing operation. Analyzing the operation through reports, charts and benchmarks from the data helps operators and managers make better decisions.
With the adoption of IoT, there is more data than ever before to monitor and measure manufacturing processes and progress. This data can help digitally transform the factory floor and can lead to more informed decisions on flow and process in the warehouse, saving time and money in every process, from picking and replenishment to asset tracking.
Even more importantly, this technology can bring a real-time responsiveness and transparency to what are today "black box" manufacturing practices.
Robots and Cobots
Industrial robots have been used primarily for repetitive, standalone functions in manufacturing. More recently, we see flexible and highly autonomous robots such as AGR/AGV material movers and collaborative robot or cobots that are capable of working with humans to complete more complicated tasks. In the future, these cobots will continue to expand their roles as primary material carriers, inspection devices, and in transformational operations. These intelligent, learning robots will be used for advanced decision-making, helping to continuously improve processes in the smart manufacturing environment.
Edge Devices
These devices, which live at the edge of the network, perform a data collection and data generation function. Manufacturers use edge devices, such as sensors, e-paper, and vision systems, along with their data outputs, to drive manufacturing efficiency.
Similar to the concept of smart products in our consumer life, these devices record and display important data for us to understand areas of activity that are important to us. For example, electronic shelf edge labels that display the price of items in grocery and retails stores are moving to industrial applications such as e-paper for picking and replenishment.
Cloud Software
While consumers widely utilize cloud software, SaaS is being slowly adopted in the manufacturing industry due to legacy concerns of reliability, availability and security. However, the business case along these metrics has clearly been established. As a result, 2021 and beyond will see further adoption of cloud hosted applications for scheduling, procurement, production and more.
Although manufacturing is likely over a decade away from full industrywide adoption of the cloud, consumer demand for specific product features and impatience for long lead times will result in more on-demand manufacturing of products. As we have seen with the success of retail companies like Amazon, using the cloud to tie demand triggers directly into production is a big satisfier, with the bonus attribute that overall costs are reduced.
Efficiency is Key
2021 promises to be another dynamic year for manufacturing. Increasing demand for customized products, ongoing concerns about the impact of COVID-19 on the workforce and workplace, reshoring of key production categories, tremendous advances in core technologies, continuing economic uncertainty and changing attitudes towards traditional manufacturing strategies are among the largest factors affecting the industry in the months ahead. All of these conditions and more will make finding ways to increase efficiencies throughout the manufacturing process more important than ever. By providing actionable data and insights, seamlessly connecting demand to the manufacturing process, providing more visibility to stakeholders and enabling adoption of new technology, IIoT and its ability to continuously streamline and improve workflows will play an increasingly greater role across the factory and warehouse environment.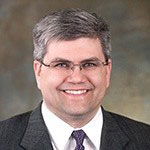 Ed Nabrotzky is an experienced technology business leader and entrepreneur, having led and developed businesses and product lines all over the world. He has spent decades supplying enabling technology for manufacturing, previously leading the industrial networking group at Molex. As Panasonic IIoT Solutions Division Director of Sales & Strategy, he now guides a strategic focus to establish revolutionary visual tagging technology and IIoT in manufacturing to dramatically improve costs, sustainability, dynamic operator interaction and outstanding process analytics for continuous improvement.