Manufacturing companies must listen to the needs of their employees and take gradual steps to find ways to offer greater flexibility.
When job searching, workers across industries are increasingly citing flexibility as a top factor in their decision to accept a position. However, traditional manufacturing companies have historically struggled to find ways to offer greater flexibility.
At Sealed Air, a global packaging manufacturer, we have 16,500 global employees in both traditional office and direct labor manufacturing roles. As Sealed Air's HR leader, I've experienced the challenges of implementing new ways of working. We spent a lot of time listening to our employees and we recognized the need for an integrated and inclusive approach to flexible work – one that ensures every employee's voice is heard.
Agile Through Adversity
In January 2021, we announced and began a targeted transition to a flexible way of work. Today, we view our workforce in three categories: location-dependent (required to be on-site with exceptions for flexible work); remote (full-time off-site) and flexible (a hybrid approach to on-site and remote work).
Although remote options may not be possible for many of those in production roles, there are things we can do to offer greater flexibility. For example, encouraging plant engineers to work with their managers to determine work that can be performed off-site such as project management and data analysis. For those required to be on-site, our focus is on ensuring they get the necessary support to do their work effectively and safely and provide policies with personal time and family leave support.
What we've realized through this experience is that flexible and remote work is possible for more roles than previously considered, and that some of the off-site work can be completed while maintaining the same level of quality and output.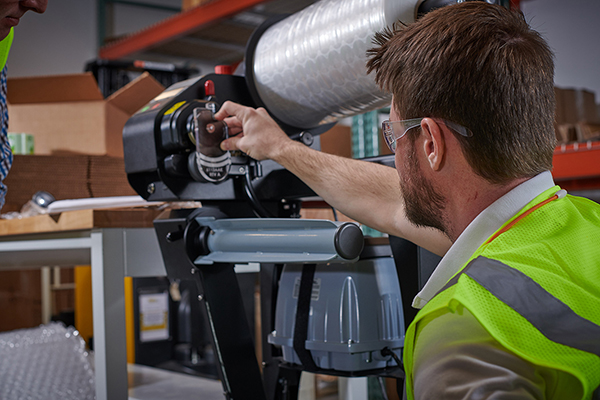 Benefits of Flexible Work
We expect to see some significant benefits resulting from our new way of work, including:
Improved Talent Attraction: Recruiters can now find the best talent wherever they live without the requirement to relocate. And local candidates are very attracted to the flexibility of both in-person and remote work. In fact, according to Gallup's recent State of the American Workplace report, "37% of employees say they would change jobs for one that offered them the ability to work where they want at least part of the time." The report also highlighted that more than half of employees (53%) revealed a role that allows them to have a greater work-life balance is "very important" to them when considering whether to take a new job and (51%) shared they would change jobs for one that offered them flextime.
More Engaged Employees: Flexible work targets to allow people to work when and where they feel most productive and ultimately enables improved well-being. With a potential mix of workplace arrangements within teams, it's important to train managers to lead with empathy, facilitate open communication to gauge well-being, and create inclusive spaces for working together. Despite managing through a pandemic, 92% of the Sealed Air employees surveyed in June 2021 reported that they "feel connected to my work and fully engaged."
Greater Digital Connectivity: Implementing the right technology is critical to the success of all flexible working initiatives. At Sealed Air, we are already embarking on our digital transformation journey for the future of work. From remote troubleshooting and monitoring of machines to tracking compliance and understanding workforce health, smart factory solutions can help to mitigate business and safety risks in the new normal. We envision the future workplace to be a blend of activities in the physical and digital space, where there can be even greater collaboration, inclusivity, and shared learning opportunities, regardless of employees' physical locations.
There is no doubt that COVID-19 has disrupted every aspect of work. However, by applying what we already know from working remotely over the last year and continuing to keep our employees' needs and safety top of mind, we can strengthen performance and culture in a way we have never seen before.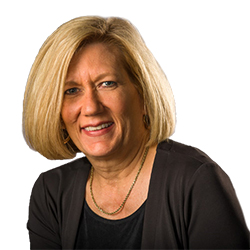 About the author:
Susan Edwards is Vice President and Chief Human Resources Officer for Sealed Air. She is responsible for global human resources, as well as global communications and community engagement. Susan oversees Sealed Air's culture, talent, total rewards, and people strategy with a heightened focus on inclusion and diversity. Most recently, Susan and her team have led Sealed Air's transition to a more flexible way of work, launched a new global employee well-being initiative and the company's 2025 Diversity, Equity and Inclusion Pledge.