What you should use for ensured safety.
Different businesses and industries that handle heavy materials need special equipment to make transfers quicker and more convenient. A forklift is a powered industrial vehicle designed to lift or move heavy objects. These industrial vehicles can only be used over short distances but are essential to most businesses that utilize warehouses for their products.
Aside from moving goods and products indoors and outdoors, forklifts can also be used to transport people across work areas, to lift workers off and on platforms, to remove snow and other debris at the worksite. Forklifts offer many benefits to companies not only because of its ability to lift and load heavy materials and equipment, but it is also simple to operate and manage. Modern forklifts are considered safe, primarily when they are appropriately maintained, and operators are given the right safety training.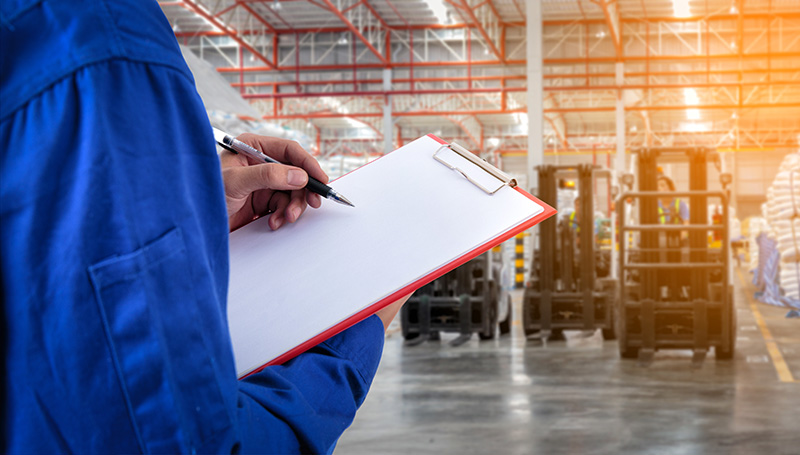 Which is Safer? Choosing Between New and Used Forklifts
Some companies only require forklifts on a seasonal basis, but for businesses that use this powered equipment regularly, it is crucial to choose between a new and used forklift. Price is a factor in selecting the right equipment, and businesses can look at new and used forklift pricing for comparison. However, a more important aspect that companies must consider is the safety of used and new forklifts.
The following questions will help companies choose between a brand new forklift versus an old one in terms of safety.
How is the forklift going to be used?
There are different types of forklifts, and every model has a distinct use. The two most popular types are the counterbalance lift and the warehouse forklift. It does not matter whether the forklift is brand new or used; the right kind of forklift must be used for the particular type of work to ensure safety. For example, a counterbalance forklift will not be able to do what a side loader forklift (for timber and pipes) can do. A telehandler, or also referred to as a reach forklift or telescopic forklift (used to lift loads using an extendable arm and articulating boom), cannot be used in limited spaces. A pallet jack or pump truck, on the other hand, is compact-sized and can be maneuvered in the tightest areas.
How often will the forklift be used?
A brand new forklift is suitable for businesses that will regularly use the equipment. If the company is not using the forklift as often, it may be a good idea to purchase a used forklift to save on costs. If the forklift will only be used for a few hours each day, a used forklift that is in good condition is a viable option. To ensure the safety of the employees who will operate the used forklift, the company should ask for the detailed maintenance report of the equipment aside from the complete set of instructions and protective gear.
Is the forklift in good condition? Does it pass industry safety standards?
Most of the time there is no need to worry about the working condition of a brand new forklift. A used forklift, however, must be tested or inspected to ensure it still meets industry safety standards. A company selling used forklifts should be able to provide the purchaser the inspection records of the equipment to guarantee that it is safe for use.

Protective gear and equipment should always be used whenever the forklift is being used. Should the company prefer a used forklift instead of a new one, the protective equipment must also be handed over. In case the accompanying protective gear is no longer fit to use, it is best to check first whether the safety equipment for the type of forklift is still available in the market.

Does the forklift come with a warranty?
Newer models of forklifts are safer to use because they can still withstand long hours of use. Used equipment is more suitable for occasional or seasonal use. New forklifts typically come with warranties that last 12 months up to 3 years. Used forklifts, however, come with limited warranties, so it is best to check what is covered or not in the guarantee.
Conclusion
A forklift is an essential piece of equipment for many types of business. It increases workforce productivity by saving the energy and effort of the staff in moving heavy items indoors or outdoors. A used forklift should meet industry and safety standards to ensure that injuries in the workplace are prevented. The decision to buy a new or used forklift still depends on how the company plans to use the equipment, and how often.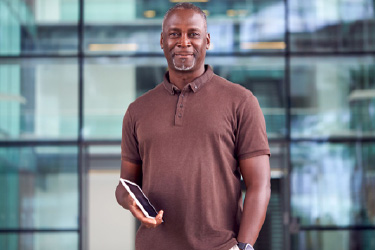 As a logistics manager for more than two decades, Peter Boran has in-depth experience in supervising the distribution and supplies of different companies. Peter is also responsible for analyzing the budget, planning the routes, and processing shipments of companies.
Today, Peter works as a business consultant who helps startup and small entrepreneurs create a stable logistics process. When he is not busy working, Peter shares his expertise in logistics by providing content online.