By Cathy Cardenas
Team building has always​ ​been given a bad stigma as a boring activity that companies and their teams dread to take part in. Well, that has all changed thanks to the AdVenture Games (AG) team building group. The AG team has changed how these games are done, played and perceived.
They want to make sure that every game is not only fun and thrilling for a company, but also equips them with lifelong lessons that other team building companies don't provide you.
Chad Michael, the founder of AG made it his mission to create a set of games that were not only fun to play but wanted to make sure that employees were truly learning and gaining the skills that they needed . At the end of each game they offer a very detailed debriefing that highlights all the things the teams did well and where they lacked or showed weakness in the activity. This is to help them recognize what they need to work on. AG also helps participants create goals to work on as a team and individually to become not only better people in the office but also in life. The games teach them better communication skills, trust, how to overcome conflict and resolve problems.
Some of the company's most popular games are as follows:
SpyGame: Your meeting will be abruptly interrupted by a team of FBI Agents. They reveal that a "situation" has occurred, and a high stakes mission training session begins to address it. What follows is an action-packed game of espionage that will test—and build—participants' skills at strategizing, team-building, and thinking on their feet, as they race against the clock to rescue a hostage and take down a notorious crime syndicate.
AprentRace: This game is where The Apprentice meets Shark Tank in a fast-paced game that asks participants to think creatively, cooperatively, and on their feet. Teams race against the clock to complete a series of "appointments" where they participate in problem-solving challenges that test their creativity, time-management and teamwork skills, and strategic thinking. Only one team will impress the "Boss" enough to become champion!
National Treasure: The Mission- This just in: the US Geological Commission is sending out a search party to locate the lost National Treasure. Finding this priceless artifact is going to take determination, communication and puzzle-solving skills under a strict timeline. Set in a historic tourist location, this team-building experience will test and build participants' skills at communication, leadership, problem-solving, and thinking outside the box as they race against the clock to locate the treasure.
Office Escape Room: Your team thinks they are signed up for a one-hour motivational seminar in a conference room. What they don't realize is once they enter the room, they will be locked inside and given 60 minutes to develop a plan, uncover solutions and get out. Office Escape is a thrilling mental game of discovery that will test and build participants' skills at communication, leadership, problem-solving, and thinking outside the box as they race against the clock to escape the office.
The company offers several more games that can be customized to fit your team's need. AG plays hundreds of games a year throughout the US for companies small and large. Some of their top clients playing the games are Reebok, Tiffany & Co., Google, Facebook, Cigna, Dell, Coca-Cola and so many more. Their clients are raving about the games "It was one of the most exciting and cryptic team building events we've ever had," said Nikki L. from Google. "Even the most cynical & hard to impress on the team were highly engaged. Big Thanks to Chad and Adventure Games team for putting together an awesome experience."
Extreme team building is quickly becoming the new trend for businesses in helping to motivate their employees, especially their millennials who think and learn a little differently than employees of the past. "Our mission at Adventure Games Team Building is to change how people work together, not only in business environments, but also we equip them with tools that will help them throughout their personal lives," Michael said.
If you are interested in learning more or playing one of the exciting games please visit www.adventuregamesinc.com.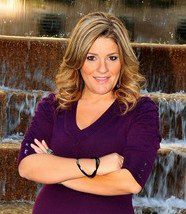 Cathy Cardenas is currently a public relations consultant for her own firm with a variety of clients from large companies, charities and pro athletes. Cardenas is the former host of her own weekly radio show, Inspiring SA. She is also currently a columnist for Ten West Living Magazine in Texas. She was named 30 women to watch and Keynote Speaker for National Association of Women Business Owners.
During the past 20 years she has gained experience and knowledge in all marketing areas from sales, PR, advertising, media buying, event planning, networking, business development, social media management and fundraising. Her expertise has had proven results in a wide variety of industries, she prides herself on creating unique events and creative marketing programs that help her clients to stand out in saturated markets.