Shawmut Corporation, a 100+ year old textile manufacturer is working round the clock to meet extraordinary production demands.
While many U.S. manufacturers, thankfully, are jumping in to help provide critical supplies for the frontline workers during the COVID-19 pandemic, there are perhaps only a handful with a history of converting their businesses multiple times to serve the country over the last century, beginning with World War I. Shawmut Corporation is one of those few.
Shawmut Corporation is a 100+ year-old textile manufacturer based in West Bridgewater, Massachusetts that once made blankets and ankle protection for soldiers in World War I. Now we are converting and ramping up our capabilities to help deliver much needed isolation gowns to frontline workers in the Coronavirus pandemic.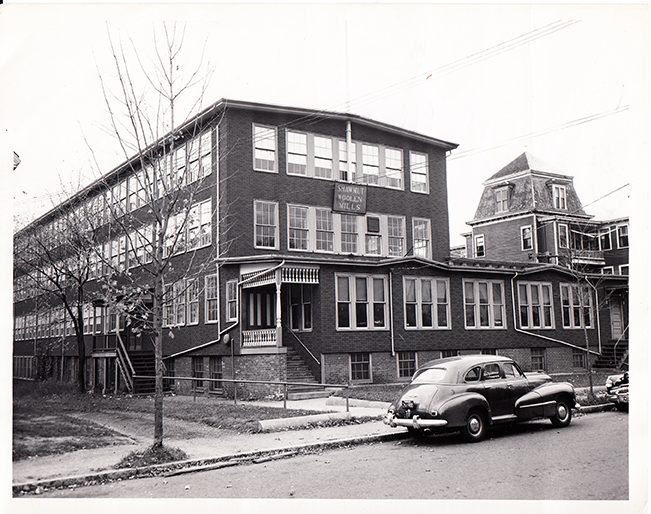 This 4th-generation, family-run company with plants across the country specializing in high-performance textiles for automotive, medical and military applications is working with the Massachusetts Manufacturing Emergency Response Team, federal officials, including members of FEMA, and US Gown producers to support the weekly production of as many as 2.5M isolation gowns in the coming weeks and months, supplying both barrier fabrics for gown production and finished gowns.
Our 94-year-old chairman Justin Wyner remembers well Shawmut Corporation converting its production capabilities to make field jackets and parachutes in WWII. Then in the 1950s, the company made long underwear for soldiers in the Korean War and, later, signal flags for Operation Desert Storm.
Those experiences have prepared us for the battle we are fighting today with the COVID-19 pandemic. A significant part of our business is making durable materials for the automotive industry to create things such as car headliners. But because demand for automotive materials is down while demand for isolation gowns is surging, we are doing what we've always done: converting our plants and redirecting equipment and labor in Massachusetts, New York, North Carolina, Michigan, Tennessee, and Tijuana, Mexico, to help meet the unprecedented demand.
Back in the 1970s and 1980s, Shawmut used to make materials for the disposable medical gowns prior to that business being moved to China. So we are re-starting that capability, making the necessary modifications in equipment and materials to significantly ramp up production, all while maintaining strict health practices to keep our employees safe.
Something special that's happened in the process is that we've discovered a way to make a fast and inexpensive composite material that is more protective than the typical disposable gowns and that can be laundered and reused multiple times. The new low cost and reusable gown material results in a lower cost per use and reduced environmental impact. It could be key to bringing this critical PPE supply chain back onshore in preparation for future events like this.
Our entire 700-person organization feels a tremendous sense of commitment and pride in continuing Shawmut's legacy of stepping in to help our nation in a crisis. We are working around the clock to meet the extraordinary production demands. We, like our predecessors, believe manufacturing will always be a vital component in protecting American lives and livelihoods. And that's never been more apparent than in our current situation.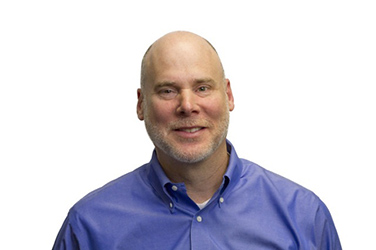 About the Author:
James Wyner, CEO, Shawmut Corporation
James Wyner has been the CEO of Shawmut Corporation since he re-joined the business full-time in 2001. Prior to that he worked as a strategy, technology, and operations consultant with McKinsey and Company, a leading global consulting firm. James holds a BA from Yale University and an MBA from the Harvard Business School.
For more information on Shawmut Corporation, visit www.shawmutcorporation.com.