Volume 3
| Issue 2
| Year 2007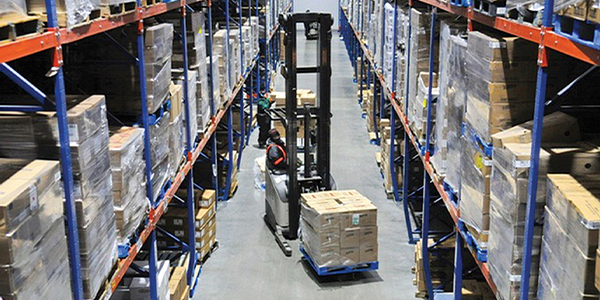 Words like lukewarm, temperate, room-temperature – these are not in the vocabulary of people who work in the frozen food industry and are charged with the task of making sure the food that makes it to our plates is refrigerated – and in some cases, frozen – properly to ensure freshness and taste. It's a job that many of us take for granted but it's good to know that there are people out there who not only concern themselves judiciously with the problem but also work tirelessly to make sure the "cold" remains in cold storage.
The Global Cold Chain Alliance (GCCA) is the umbrella under which four organizations—the Core Partners— that govern cold warehousing, transportation, and construction now operate. They collectively offer a powerful resource for the frozen and refrigerated food industry, a unique partnership that represents companies that specialize in handling, shipping and caring for temperature sensitive products as well as the companies that build cold storage facilities and the companies that provide the myriad products and services needed to facilitate the care, the handling, and the sale of these products.
The organizations recognized as Core Partners of GCCA are:
The International Association of Refrigerated Warehouses (IARW)
This entity traces its roots back to 1891, when a group of warehouse operators, some dry and some refrigerated, came together to form the American Warehouseman's Association.
Some years later, in recognizing the special demands and complexities of operating cold storage facilities, the refrigerated warehouse operators broke off from the AWA in order to better address the unique needs and special challenges involved in storing perishable food and operating complex temperature controlled storage facilities. IARW's goals and activities have broadened considerably over the years.
Today, in addition to collecting information and encouraging the exchange of ideas, the association aggressively promotes more efficient distribution services, aids members in adopting new technology, advises members of legislation and regulations affecting the food industry, assists members in complying with U.S. and international regulations, and participates in alliances with industry and international organizations having a common interest in the safe and efficient flow of food products around the world. Membership in the association has grown to more than 300 companies with nearly 1,000 cold storage facilities in 50 nations.
The World Food Logistics Organization (WFLO)
This is a nonprofit organization dedicated to the proper handling and storage of perishable products and the development of systems and best practices for the safe, efficient, and reliable movement of food around the globe. Founded in 1943 as The Refrigeration Research Foundation (TRRF), the foundation took its initial support from contributions from refrigerated warehouse professionals.
The name was changed in 1995 to The Refrigeration Research and Education Foundation (TRREF), to better reflect the increasingly important education functions of the foundation. In 1999 the name was changed again to more clearly depict the broad scope of the organization's work. The foundation then became known as the
World Food Logistics Organization. WFLO is governed by a Board of Governors which is comprised of refrigerated warehouse, distribution, and logistics professionals and academic, civic, and business leaders interested in promoting the distribution of perishable commodities to consumers, including the citizens of less developed nations. The research, training, and infrastructure development supported by WFLO is carried out with the help of a Scientific Advisory Council comprised of leading food scientists.
The International Association for Cold Storage Construction (IACSC)
This group was founded in 1978, when a small group of insulation contractors gathered to discuss setting up an association representing the unique needs of contractors who serve the cold storage industry. Within a year, the National Association of Cold Storage Insulation Contractors was incorporated and its founding Board of Directors was named.
Today, IACSC provides a forum for innovative ideas, promotes standards of practice for the cold storage construction industry, sponsors education programs and promotes the interests of the industry in political, legal and regulatory arenas. Membership now includes companies based in Australia, Canada, Europe and Central America as well as the United States.
International Refrigerated Transportation Association
IRTA was established in 1994 to meet the growing needs of the many players in the transportation industry involved in the handling and transport of chilled and frozen foods. IRTA's mission is to cultivate, foster, and develop commercial and trade relations between those engaged in all aspects of producing, importing, exporting, transporting, warehousing and otherwise dealing with commodities requiring temperature and/or atmospheric controls.
Members of IRTA are involved in operating ports, trucking companies, shipping lines, railroads, and airfreight carriers, as well as critical support services such as warehouse and logistics providers, attorneys, claim agents, freight forwarders, equipment suppliers, receivers, and consignees. IRTA provides what is perhaps the leading forum for the interchange of information and ideas among companies involved with almost every aspect of transportation of frozen or chilled perishable products such as flowers, fruits, beverages, fish, meat, poultry, or dairy products.
Many links in the chain
The GCCA holds out the promise of new partnerships with other cold chain organizations, and a platform for the industry to share information about best practices, trends, regulatory matters, and economic development opportunities.
"By pooling the collective expertise of several organizations and thousands of companies under the GCCA umbrella, we are taking a giant step towards creation of a modern, integrated cold chain repository capable of providing research, education, and technical support initiatives, which would not be possible without a partnership between the private sector and the nonprofit sector," says Bill Hudson, president and CEO of the four organizations. "To successfully build and strengthen this vital industry, it is imperative that the GCCA reach out to sectors representing each link of the chain. It is critically important to include all organizations that share a mission to support the cold chain," said Bill Hudson, President & CEO of the four organizations.
He adds, "If a single link in the chain breaks, product is damaged and customers are affected. The enhanced relationships through GCCA will help ensure that the chain stays strong."
In recent years, Hudson explains, perishable food industry professionals have seen increasing connections among the sectors of the cold chain. "Processors and retailers are looking more and more to third-party logistics providers to supply storage and transportation solutions," he said. "To meet these changing needs, public refrigerated warehouses and transportation companies are diversifying their services. In developing economies, each link in the chain – processing, storage, transportation, and retail – is even more connected, with a single entity often performing each of these major functions.
"The central goal of GCCA," he asserts, "is increasing connections within the cold chain. The needs of our collective customers, whether they be food companies or suburban families, are best served when we can combine our knowledge and resources to support best practices in all that we do."
Old industry, new technologies
The production, processing, and distribution of refrigerated and frozen foods continue to achieve new levels of technological sophistication. In the meantime, the industry produces more products than ever before, for sale in more outlets than ever before, with more movement than ever before as increased trade helps to open new markets. On the whole, the cold storage industry is competitive but healthy, and refrigerated warehouse operators have only gotten better over the years.
As Hudson notes, a period of "feverish consolidation" in the past decade seems to have subsided; the demand for refrigerated transporters is strong, and there continues to be steady demand for new construction and expansion of cold storage facilities.
Important factors affecting members today include:
New markets for refrigerated and frozen foods. Once limited pretty much to supermarkets, these are now sold in club stores, department stores (Target, Wal-Mart), drug stores, dollar stores, and convenience stores, each with its own unique distribution requirements.
New products, especially ethnic foods (Hispanic, Indian, middle-eastern, etc.), mean more SKUs to ship and store.
Increased customer demand for solution providers, rather than single service providers. This means that cold storage companies are offering more logistics and transportation services while transportation companies are offering storage service. Some customers are even asking warehouse companies to provide financing for stored products.
Technological changes and innovation in the industry.
As customers try to keep fewer products in inventory, it is stored for much shorter periods and moved out much more quickly. Inventory turnover is steadily increasing and there is much less long-term storage than in the past, requiring more sophisticated equipment and systems for storing and withdrawing products. The ultimate result of this is growth in cross-docking, in which items come into the warehouse and never get stored. These are moved from refrigerated railcar (or truck) to refrigerated dock to refrigerated truck after just a few hours.
Warehouses are being built bigger and higher, requiring more sophisticated, more expensive, and faster materials handling equipment.
There is growing interest in completely automated operations, with MH equipment functioning without operators and therefore reducing staffing in the warehouse and perhaps requiring different worker skills.
Despite its excellent safety record, dominance of ammonia refrigeration systems in the cold storage industry is being challenged by Freon systems, CO2 systems, and other chemicals considered to be less hazardous.
Global outlook
The Global Cold Chain Alliance is also solid in its mission to join the global community in preventing intentional contamination by politically motivated criminals (terrorists). This has resulted in sharply increased efforts to safeguard facilities and food products, new requirements for registration with government agencies, new procedures for tracing food products back to their sources, and heightened attention to background checks on new hires.
Yet, this has not prevented increased trade in frozen and refrigerated foods, facilitated by the WTO. "Look at all of the seafood, fruits and vegetables now imported into the U.S., and all of the poultry, pork, and other products that are exported," Hudson says. "The gradual erosion of trade barriers is apt to strengthen the food industry's position as one of the most globally intensive industries."