5G and the edge, two technologies at the heart of our fourth industrial revolution, primed to deliver improvements industrial leaders crave.
By Dr. Nermin Mohamed, Head of Telecommunications Solutions, Wind River
Our fourth industrial revolution is well underway, defined by technology and the automation and virtualization of traditional industrial manufacturing processes. It's a revolution that is underpinned by connectivity, cyber-physical systems, and an intelligent edge network – all interconnecting to create an ecosystem intent on pursuing product innovation, production efficiency and enhanced security.
The COVID-19 pandemic has caused major disruption to the global economy and been deeply transformational for businesses across the world. The manufacturing sector is no exception, with operations and supply chains severely disrupted due to lockdowns and social distancing measures. The pandemic has shone a light on the importance of Industry 4.0 initiatives and manufacturers will be keen to innovate quickly, getting back on a track to deliver improvements and supply chain optimizations that they have long craved, and require now more than ever.
Marrying expectations with reality
At the heart of this industrial revolution is 5G and the intelligent edge, two technologies that are completely re-engineering how the industrial world works. 5G has the potential to be hugely transformative in the manufacturing sector, with its low latency and network slicing capabilities able to support a variety of real-time use cases. Coupled with a distributed network architecture that sits at the network edge, manufacturers have their sights firmly set on autonomous, self-healing factory floor settings.
Expectations amongst industrial leaders for what 5G and the intelligent edge will deliver are high. 2020 saw industrial and manufacturing giants like Ford UK, Lufthansa and Toyota all announce plans to work with partners on the development of their own private 5G networks. Industrial players have been bullish about accelerating the adoption of 5G and the intelligent edge, well aware of the benefits it can bring. In fact, in recent research carried out by ARC and Wind River, it was revealed that 60% of industrial leaders expect to adopt 5G within two years.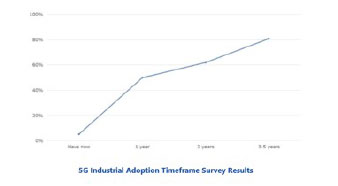 By building their factories of the future around 5G and the intelligent edge, industry players are confident that they will see numerous operational and logistical improvements. The research also revealed that nearly two thirds (62%) of respondents expect to see a 50% lift or more in customer satisfaction as a result of pursuing their improvement initiatives through 5G and technology. According to the research, industrial leaders rank optimizing the supply chain as the most important initiative for Industry 4.0, closely followed by innovations and then enhanced time-critical control. Of course, 5G and the intelligent edge can be hugely influential in achieving these key Industry 4.0 initiatives, but for industrial leaders the proof will be in the pudding – and time is off the essence.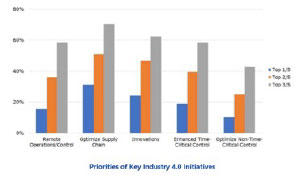 Demonstrating value to eliminate barriers
The timeframe to adopt necessary changes – both for operators and manufacturers – is short and we are at an inflection point. 5G is coming at pace and in many markets it will mature quickly. Some industrial players will "wait and see" as they look for a better definition of ROI from 5G and new technologies, while others will push forward and experience the revolution for themselves.
Exploring the perceived barriers to 5G deployment amongst industrial leaders, the research revealed confidence in the technology to be the primary issue, followed by cost and complexity. Confidence in the infrastructure is essential in the manufacturing world, as certain critical applications depend upon resilient connectivity, and even the slightest service interruption can cost an organization millions.
There is of course opportunity for operators to instill confidence in 5G adoption. They can do this by demonstrating knowledge of the applications their industrial partners and customers require from their 5G service, and show appreciation for the criticality of these apps. Essentially, the operator must shift from provider, to connectivity partner; one that works collaboratively on developing systems that support a wealth of mission-critical industrial 5G and edge applications.
Ultimately, manufacturers want to see improvements. They crave new ways to innovate with the goal of achieving optimized supply chains and enhancing production efficiencies. Manufacturers are well aware of the benefits that 5G and the Intelligent Edge will bring. These new technologies can contribute substantially to their key KPIs but they will need help in understanding how to apply them, to gain confidence in the solutions and push ahead with their deployments. Industry 4.0 is happening now and success will hinge on how well the industry can leverage the capabilities of a cloud native, intelligent edge distributed infrastructure enabled by 5G. Operators and service providers will play a major role and must to step up to the plate and guide manufacturers on how to implement the technologies to derive the most benefit.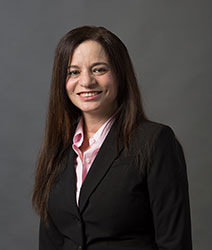 Dr. Nermin Mohamed is Head of Telecommunications Solutions at Wind River, responsible for developing and maintaining Telecommunications strategy. Nermin has a strong Telecom background spanning more than 20 years. Previous to joining Wind River, Nermin is credited for driving new technologies for service providers while working at Nortel, Ericsson, Huawei and Tech Mahindra. Nermin has held a number of senior positions in the Telecom industry as well as academia including R&D, engineering, marketing, strategy, business development, and solution sales. Nermin holds a PhD from Southern Methodist University (SMU) in Electrical Engineering/Wireless Communications.