Finding the right qualified contractors.
If you've ever noticed how much brighter and fresher your friends look after a good haircut, then you'll understand what a good roof repair can do for your house. A healthy and sturdy-looking roof does not only mean a well-protected family, it also welcomes your visitors with the warm image of a beautiful and well-maintained home.
A common mistake people make when making home design decisions or choosing a house to move into, is underestimating the overall impact of the roof construction on the rest of the house. In fact, the shape of the roof alone can determine your home's resilience to weather, energy consumption, and living space in the long run. We cannot make this same mistake with roof repairs. It's as important for our roof repair decisions to be made with the same caution and practicality practiced in all other parts of the house.
Congratulations then, for making it here and taking the first step! The following steps will detail how you can find the most qualified contractors to recondition your roof, whether you need a simple shingle repair, support beam reinforcement, or entire skylight installation.
Know Your Roof Type/s
It is important for you to set expectations about the extent of repair you might need. A simple leakage can actually be a symptom of a concealed bigger problem that will factor in roof age, material, and type.
Residential roof types widely vary because there are often aesthetic considerations being made to suit the homeowner's personality. While commercial buildings often use flat roof types, there are some that combine different types to build a unique and attractive exterior. It might just save you and your roofing contractor time if you're familiar with what roof types you're using and if they're carrying out their respective functions properly. To know more about different types of roofs, click here.
Trace Your Contractor's History
The first things to evaluate in your roofing contractor's proposal are appropriate licenses and registrations, local and regional industry associations, and feedback from previous clients. Double-checking these items is integral in ensuring that you're hiring a company with a long track record of highly efficient work. Hot tip: look for contractors that have already earned the trust of homeowners in Pittsburgh. Most likely, you will end up selecting one that has already done installations for your neighbor.
Get Everything In Writing
It's your home and your roof. You should be in control. Every aspect of your roof installation or repair must be stipulated and fully agreed upon, especially with matters of finance. The right roofing contractor should be willing to walk you through all details like the size of the crew you can expect at your home, the target completion day, the policies around unexpected repairs, and their transparent quotations.
The good news is, more and more companies are starting to provide estimates on all their services online. You can always rely on companies that publish their rates and quality control procedures for public accountability. Some companies even tie-up with finance consultants to provide their clients various payment options depending on their budget. An example of a local roof contractor that extends this service are from sites like https://resnickroof.com/.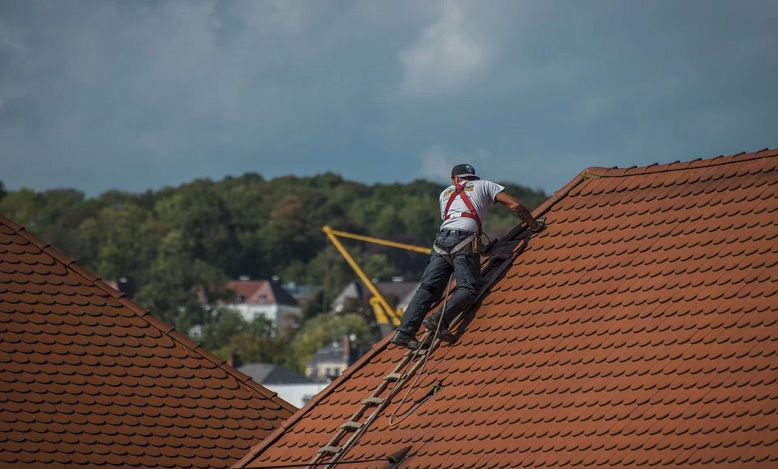 Check For Proof Of Insurance
Roof repair work is quite dangerous, which is why asking about worker compensation and liability contracts will help keep all bids on a level playing field. Your contractor should not only have the proper tools and safety equipment, but they also need to have reputable, experienced, and licensed employees to do their jobs. Your contractor should also be willing to discuss the insurance policies in the case of third party property damage or injury to non-employees. You may visit property insurance to avoid picking the wrong roofer.
On top of all this, it's important to be skeptical about cutting corners and getting the lowest deal. Going on budget is for things like installing thicker curtain fabric or fancy lighting fixtures. When it comes to roof repairs and reconditioning, don't fall victim to fly-by-night contractors that only offer frail band-aid solutions. This will only cost you more in the long run, not to mention the danger it puts your family or your workers under.
Remember, your roof is more than an accent piece, it is the main protector of your space.