The top 4 benefits of hiring a trucking company for your business needs.
Businesses that produce goods need to have proper logistics to send their products to the consumers. While many companies choose to have their own delivery trucks, maintaining these can be expensive. That is the reason why many companies prefer to hire a freight trucking company. There are advantages to getting the services of a third-party logistic company.
Many business owners make the mistake of underestimating the importance of logistics. Employing the right logistics service puts any business ahead of its competitor. You may learn more about an excellent freight trucking service by watching this:
How To Choose The Best Freight Trucking Company
There are a lot of American freight trucking services today. If you are wondering what qualities you need to consider when choosing one, listed below are the things you should look at:
It is always best to start by checking the amount of time a company has spent operating in the business. Many new companies are still figuring out the ins and outs of the industry. If you want your products delivered safely, you need someone you can trust. A logistics company that has the right expertise and significant years of experience will put you at ease because they know what they are doing.
A good freight trucking company has the right equipment to deliver your goods. The company must have enough workforce to load all of their deliveries and have enough trucks so that they can deliver the products on time. They should also have the right equipment for every load size that your business might need.
Benefits Of Hiring A Freight Trucking Company
1. Cost-Effective
The number one benefit of hiring a freight trucking service is it helps save a lot of money. If you are planning to get your delivery trucks, you should know that purchasing vehicles is not the end of the costs. Aside from fueling the cars, you need to spend money on their maintenance. You will also need to hire more people to deliver your goods. If you hire the services of a third-party logistics company, however, you won't need to purchase vehicles, maintain them, and hire new employees.
The right freight forwarding service also allows you to save money on shipment. These companies transport items in bulk, and you can negotiate lower terms in terms of the price of their services. Freight forwarders can also provide you with knowledge and advice that are beneficial for improving the services you provide to your customers.
2. Hassle-Free
Freight and logistics services in many states, like trucking companies in Nevada, take care of all types of documentation involved in the delivery of your goods, from bills, to bank payments, to documents needed to ship abroad. Trucking companies have the right experience when dealing with the necessary documents to move items from one place to another. Dealing with the papers will be placed on more experienced hands, and you will not have to worry about it.
Experienced freight trucking companies know what they need to ship items to, say, Canada or Mexico. Remember that pertinent papers are required in order to successfully cross borders, and these documents must also be presented in customs. Rules and regulations of customs can be confusing and complicated. Countries have their own set of laws and rules that you need to take note of. If you hire the right logistics service company, you will have an easier time dealing with these authorities, and you can be sure that shipping outside the country will be carried out the safest and the most legitimate way possible.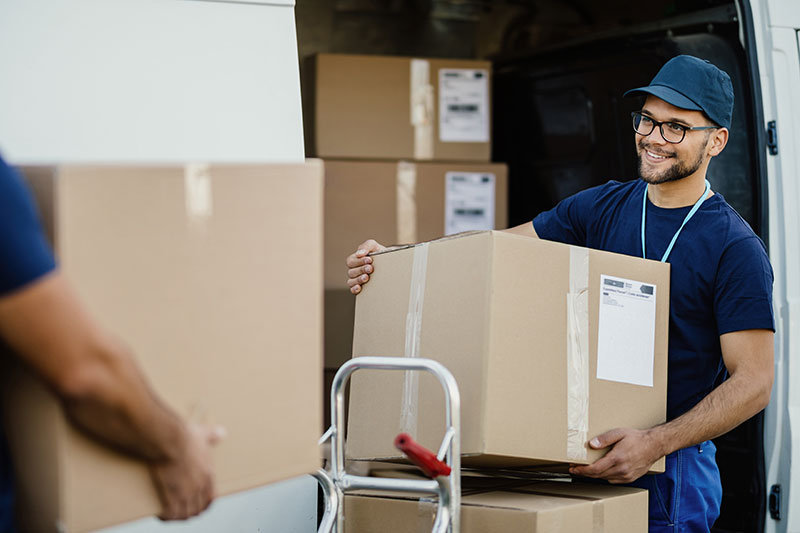 3. Deliveries Can Be Easily Managed
Businesses should be able to manage all pieces of information that are involved in their processes. However, the problem is that dealing with all these numbers and data, like stocks, salaries, payments to suppliers, and other costs, can be overwhelming, most notably to small businesses.
Fortunately, a good freight trucking company can give you peace of mind when it comes to forwarding your packages to your customers. You won't anymore have to deal with generating tracking numbers, dates of deliveries, and estimated dates of arrival. Experienced logistics companies will provide you with all the information you need to manage your shipments easily. They will furnish you with all the necessary information so you can easily monitor your shipments. You can also give such pieces of information to your customers for their own awareness.
4. Improved Customer Satisfaction
Customers are happy when they receive their orders on time and in good condition. The right freight trucking company can make sure that this level of service is achieved. A good logistics company will also make sure that they do their best to send the items as quickly as possible.
Problems, such as freight delays or rerouted freight shipments, can arise anytime. An experienced trucking company knows how to deal with such types of issues. They will immediately inform you and your customers about these problems instead of denying or getting away from them. They are responsible enough to own up to such delays and they do their best to address these as soon as they can.
Reputable freight truck companies also offer a lot more additional services, which could be beneficial for your business. Some of these companies offer purchase tracking and on-demand reporting for your customers as well. These added services will give your customers peace of mind as they are able track their parcels or packages real-time.
Conclusion
It doesn't matter if you have a small or large business. Matters concerning transportation of physical goods require an excellent logistics service. Employing your own trucks can be bothersome as you need to hire new people, not to mention the fact that maintenance and repair costs can be pricey. Getting the service of a good freight trucking company will free you from the hassle of handling the deliveries. However, make sure that you hire a company with the right expertise and experience, as well as a high level of professionalism to ensure that your products will safely reach your customers.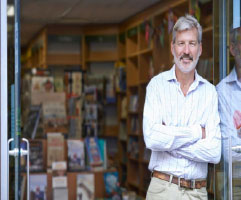 Nolan Garno
Nolan Garno has years of experience in working as a freight manager and is now sharing his expertise by writing freight-related articles online. Most of Nolan's content is geared towards helping entrepreneurs set up robust and effective freight services and policies.