Manufacturers use game engines with sophisticated visualization capabilities to enhance digital twin simulations and expand their utility.
A new trend is rapidly emerging across the manufacturing industry amid the growing interest in gaming technology that supports applications like product testing, prototyping and even marketing. In particular, companies are leaning into the functionalities of digital twin visualization technology to remain competitive while building better products for users.
No stranger to manufacturers, digital twin technology serves as a way to drive innovation at scale. To create a digital twin, engineers collect physical, manufacturing and operational data, fusing these into a virtual model to be analyzed. These virtual representations have long served as critical tools to inform companies how products work and how those products will perform or react in the future. Yet, teams have historically struggled to determine the best avenue for displaying this information in an engaging, visual way. And that's where game engine technology has proven its value.
According to Perforce Software's 2021 State of Automotive Software Report, 50 percent of respondents expressed interest in using game engines in the coming months or years—and that number is only expected to grow. That's because game engines boast sophisticated visualization capabilities that make them the perfect solution for enhancing data-rich simulations.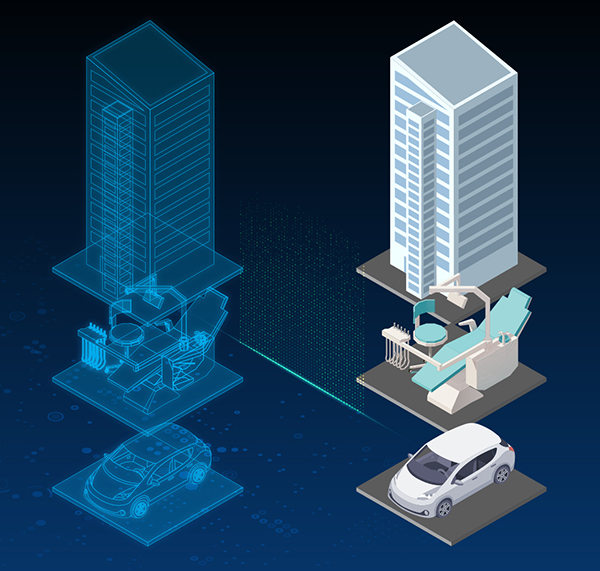 Game Engines and Digital Twin Software
For a long time, manufacturers' capabilities for testing were limited and robust data visualization was nonexistent. But game engines have since revolutionized the process. Innovative, forward-thinking manufacturers realized the powerful gaming engines could be used beyond game development to visualize data, products and processes in entirely new ways and for all types of manufacturing companies, from aerospace and aviation to automotive and agriculture.
Like Unity or Unreal Engine, dynamic game development technologies boast complex 2D or 3D rendering engines that can generate photorealistic environments to replicate real-world behavior. These technologies allow engineers to see how changes will impact the final design, and can build and break down models to analyze each individual element. Today's game engines are even powerful enough to run thousands of tests with less software and specified resources. The possibilities are endless.
In addition to building models and running tests, game engines have expanded digital twin capabilities to marketing departments, allowing consumers to experience the virtual product before purchase. Certain manufacturers, like Audi, use game engines to simulate the design of new vehicles and create more immersive experiences. This opens the utility of the digital twin to a greater audience, including corporate executives, marketing and sales teams, and even consumers. Individuals no longer need to have a highly technical background to understand or decipher the simulation before them. The sophisticated visualization capabilities of game engines allow non-technical users to accurately see how a new car model will look, feel and operate in a real-world setting—making it an effective tool for marketing purposes.
Other Software Tools You Need to be Successful
Before manufacturers can begin developing simulations, there are several questions to consider. What will you do if your digital twin files are lost or corrupted? How will you keep track of different versions? If multiple models make up the final product, how will you link them all together?
Teams need a strong software foundation to manage the large files and data involved in designing digital twins with game engines. To meet these demands and answer the previous questions, teams should consider investing in a high-performing, enterprise-grade version control system that can secure assets and scale alongside projects. This type of system can greatly benefit teams in dispersed work locations where storing files and countless iterations on different network drives can create significant disruption. Teams need a single source of truth where assets can be easily and quickly accessed in one shared location.
Game engines, combined with version control, are equipped to handle every aspect of digital twin development for manufacturing—securely and at lightning speeds for everyone on the team.
The 3D models of today are still primarily built for engineering minds rather than sales teams, marketing executives or, most importantly, consumers. By creating video game-grade immersive, photorealistic experiences, departments across any company can make deeply informed decisions about the products or processes they're testing. As more manufacturers lean on digital twins in the coming years, those who employ cost-effective, innovative game engine technology, while safely keeping track of their many files with version control software, will have the edge over competition.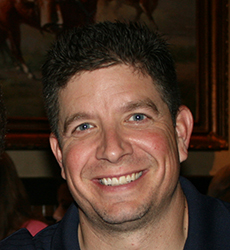 About the Author
As the CTO of version control, Brad Hart is responsible for the product strategy of the Perforce asset management and planning product suite – including Helix Core, Methodics, Helix ALM, Helix4Git, Helix Swarm, and other clients and plugins. Brad has more than 20 years of experience in high-tech companies focused on optimizing development pipelines. He specializes in software engineering process, design, and implementation.