When you hear the term manufacturing industry, the first thing that hits your mind is mobility. It defines the industry. Surrounded by the plentitude of machinery, technicians, operating personnel, quality check team and heap of items rolling across, manufacturing industry are all about precision.
With rising competition and neck to neck competitors, business heads of manufacturing industry are not mitigating towards inducing mobile technologies. According to a survey, around 50% of the process manufacturing industry has witnessed a streak rise in power generation with the onset of mobile apps in their domain.
Right from RFID based sensors to deploying mobile apps, technologies automate the entire manufacturing process. True that an application would under no circumstances boost the procedure of manufacturing but alternatively it gives rise to a plentitude of opportunities for all the CEOs to leverage sales and cater to the customer's requirements while keeping them engaged with the brand.
According to Forbes, 8 in 10 CEO prefer using a mobile app to deploy strategic steps in a way enhancing their business. A pool of options prevails providing multiple solutions to streamline the manufacturing process. However, how does the advent of mobile technologies emerge and eradicate the existing technologies is worth seeing.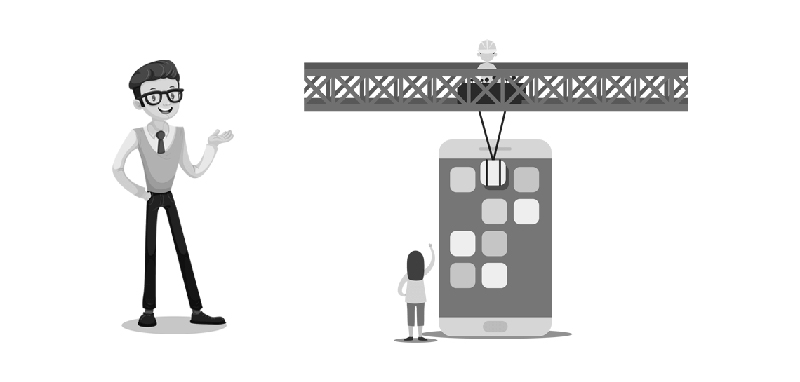 Perks Of Mobile Apps In Manufacturing Industry
Eliminates The Need Of a Customer Relationship Software: Apps built for a particular company has features for customer feedback. It does not just ensure direct connectivity but boost sales owing to prompt response given to the customer.
Club Functions Under A Single Roof: Whether it is managing inventory or fulfilling a user request, attending e meetings or sending a mail, a dedicated mobile app does it all for you. Updating inventory to sending push notifications, order status to skipped sale, incorporating a mobile app keep manufacturers live 24/7.
Remote Monitoring Of Production: Onset of Artificial Intelligence and machine learning has made running machines remotely. This saves an adequate amount of time and leads to faster production.
Keep An Eye On the Quality Check: Mobile sensors have gained considerable prevalence in machine industry enabling the production of quality-centric goods.
Impact – Top Three Manufacturing Industries
Current day witnesses huge development of mobile apps and in all domains. It not just automates the work culture of an industry but likewise disrupt the same. Let's have a quick look at how mobile app development targets the following industries:
Today, one such industry that seems to have been altered with the advent of mobile apps is the automotive industry. Automotive technology has seen a dramatic shift with the inclusion of electric vehicles. But the transformation did not halt there. In the era of digital revolution, it is seen that car buyer happen to spend most of their time looking out for cars and trying to connect with the dealers. Modern automotive technology uses mobile apps for automotive marketing. This not just allows users to directly connect with the automakers but also eases the entire process right from pre-booking cars to requesting quotes from the makers.
Undeniably, the construction industry evolves constantly but one this that remains etched forever is the need to indulge in customer coordination and field resources. Tracking the activities of the team, the subcontractors, scheduling work, providing quotes and invoices is all part of construction training. Building mobile apps to support all these lead to reduced construction cost and the odds lie in favor of the construction industry.
An app ensures collecting real-time data from traders and flares to all the responsible members initiating mobility. Electronic ways to gather data eliminate the need of paperwork and reduces chances of human error. Be it monitoring, GPS location of staff or indulging into customer communication, an app truly manifests construction stability.
One of the major drawbacks of the traditional way of the supply chain was the inadequacy to stay connected. However, the current market trends fill this gap with the development of mobile apps. Apps build for supply chain help enterprises connect components and likewise enhance consistency and affirm interoperability.
Further, apps ensure effective communication with the customers and provide constant updates related to their orders. The modem day apps account for improved inventory control, optimize vendor management and warehouse management remotely. Few apps are decked up with capabilities of radio frequency that enables companies to track delivery and keep the user updated about the same.
The Final Word
It's never too late. The manufacturing industry is constantly investing in mobile apps. It is just a start and the pace at which mobile apps are trending, if companies do not stay by the digital needs, they might have a tough time to face future challenges.
About the Author:
Vishal Virani is a Founder and CEO of Coruscate Solutions, a leading mobile app development company. He enjoys writing about the vital role of mobile apps for different industries, custom web development and latest technology trends.
Contact:
Website: https://www.coruscatesolution.com
email: vishal@coruscatesolution.com