Using optimization technology can offset current market volatility and reshape operations to prepare the industry for future innovations.
By Brett Suma, CEO, Loadsmith
Over the last few years, supply chain disruptions caused by increase demand have been unpredictable. Still reeling from the rollercoaster ride of pandemic panic buying, manufacturing slowdowns, and product shortages, the freight industry has also been hammered with a huge surge in fuel prices that has contributed to the doubling of the landed transportation cost for every product on store shelves.
Now, as the stock market dips, consumer spending slows, and rumblings of a pending recession start to crescendo, trucking companies—especially small outfits and owner-operators—are feeling overwhelmed. It seems impossible to keep up with the boom-and-bust cycle as the peaks and valleys become steeper, deeper, and closer together.
The entire U.S. freight ecosystem is overdue for a major overhaul aimed at transforming the way we manage hauling capacity supply and demand to help keep goods moving at an even keel. The truth is these peaks and valleys aren't anything new, but the current system of just rolling with the punches isn't sustainable. It's time freight carriers implement future-ready, technology-based strategies to help steel the supply chain—and their business—against the constantly shifting tides. Here's how:
Prioritize freight optimization
Now more than ever, trucking companies must analyze their cost structure, implement efficiency programs, and maximize loaded miles. Over the past two years, as consumer spending surged and freight rates escalated, companies have been able to get away with loose spending and mostly ignoring fuel economy. But with rates down 50% and fuel costs up 100%, freight companies must figure out how to close that gap.
That means trucking companies must implement technology that tracks and optimizes their operations for fuel economy, loaded miles and driver utilization to control costs and maximize efficiency. By focusing on operational efficiency even during boom cycles, freight companies can better position themselves to make strategic investments when the time is right and have more room to adapt their operations to suit leaner times.
Maximize asset utilization
Some haulers may find that, even with analyzing and lowering costs, sticking with their current customers won't allow for the kind of optimization they need to smooth out swings in supply and demand—they may still have empty trailers on the road and drivers sitting too long at the dock waiting for their hauls to be loaded or unloaded.
In that case, it may be wise to utilize a robust freight broker that can help maximize asset utilization—both equipment and people—by joining their freight network. Partnering with a tech-savvy freight broker allows operators to move more trucks into the densest shipping lanes, keep trailers loaded and moving as much as possible, and get the most out of loaded drive time. With both freight and power-only options, freight brokers leverage the most advanced platforms for load matching and asset utilization, which means haulers can take advantage of these technologies without having to invest heavily in their own system.
Prepare for future innovation
Leveraging freight optimization technologies not only helps mitigate cracks in the system today, but also helps freight operators become future-ready for innovations like autonomous middle mile (AMM), which is poised to transform the freight industry for both operators and drivers. By deploying automated trucks in high-density middle mile lanes—the hundreds of miles of repeated hauls between depots—freight operators can drastically lower their costs and free up skilled driver capacity for first- and last-mile routes.
While many in the industry fear autonomy will take away trucking jobs, the reality is, it will more likely create more desirable jobs—ones that allow drivers to have better quality of life, spend more time with their family, and enjoy a more predictable schedule and paycheck. There will still be demand for those die-hard, over-the-road drivers who love seeing the country in the routes less traveled, but also more opportunities for drivers who want to stay close to home.
Smoother Today Means Greater Stability in the Future
By leveraging freight optimization technology—either on their own or by working with a broker partner—carriers can offset some of the current market volatility by amplifying efficiency and asset utilization. Even better, transitioning toward a more tech-enabled operation allows freight companies to bolster their business against future disruptions and prepare for innovations that will transform the trucking industry as we know it.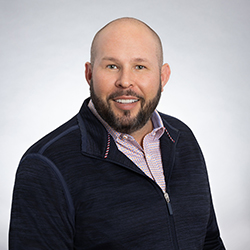 Brett Suma is the CEO of Loadsmith, a leading third-party logistics platform delivering top of the line business management and transportation services. Loadsmith creates a seamless transportation logistics experience, providing innovative solutions to customers and partners.