Finding ways to cope and survive from the onslaught of COVID-19.
Based on official reports, COVID-19 started gradually in December 2019. By the end of January, it was declared a pandemic by the World Health Organization, meaning that the whole world was affected by the outbreak. Nearly every industry has been affected – the hospitality industry especially.
Nonetheless, the hospitality industry is beginning to learn how to manage this crisis and is finding ways to cope with the onslaught of COVID-19. Here are some of the areas in which the hospitality industry has begun to adapt its offerings to survive the COVID-19 pandemic.
1. Service Management
No business can survive without continuous sales. Regardless of the nature of the products or services your company offers, without continuous patronage, you may end up going bankrupt. This has been the major issue that the hospitality industry faced with the emergence of COVID-19.
Widespread fears of infection, stay-at-home orders, and restriction of movement have led to record low demand for hotels. However, the industry has adapted to this uncertain period by continuing to offer as much as possible to their existing databases of customers.
Some hotels have even been able to operate at a reduced capacity, especially as some customers found themselves stuck in foreign countries, or need to travel to provide or receive medical care. For those in this position, this has been a lifeline to keep some level of occupancy and revenue.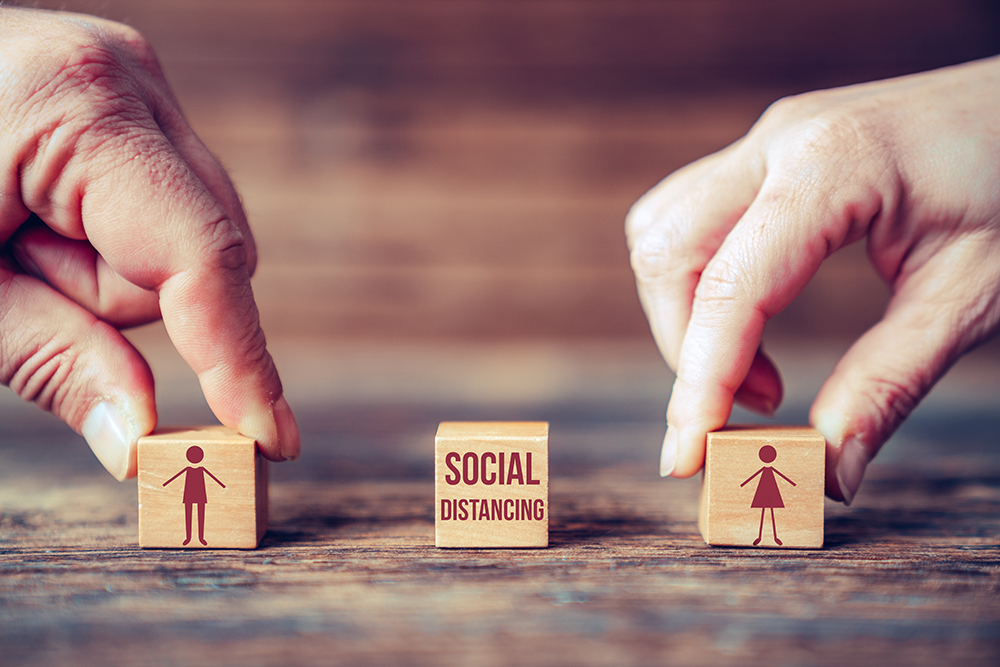 2. Maintaining Prevention Guidelines
One way that the hospitality industry has adapted to the new circumstances is to find ways to modify their offerings to allow for social distancing guidelines to be observed in their facilities. In some places, hotels have had to remain open, providing an essential service for customers that got stuck while traveling, or for some other reason haven't been able to return home.
To this effect, the hospitality industry has the general responsibility to maintain the general guidelines and rules given by health professionals on how to prevent the spread of COVID-19. Most players in the industry have taken up this responsibility – making sure that they have everything in place to protect the health of their customers and the few staff who are still working.
Some have already secured personal protective equipment, such as gloves and face masks. This action has yielded some positive results as most players in the hospitality industry have been able to prevent the spread of the virus in their organization.
With re-opening efforts around the corner, the hospitality industry's ability to host guests while still maintaining social distancing guidelines for both guests and staff will be crucial to the recovery.
3. Staff Management
Another way most of the hospitality industry has been able to adapt to this pandemic outbreak is by reducing the staff load of the industry. Much of this has been via furloughs, with hotel chains hoping to regain their staff in a recovery, though some of the staff reductions have also been layoffs.
Staff management in such a scenario entails retaining only the necessary staff required to cater to the needs of available customers seeking services. It means that the greater the number of customers, the higher will be the number of staff needed to attend to them.
With the reduced demand, cutting staff (at least temporarily) has allowed these hospitality companies to cut down expenses, reduce the risk of exposure, and protect both their customers and staff.
4. Reservations Management
Another smart thing the hospitality industry has done is to contact customers who have made reservations with them and try to shift the reservations. One of the consequences of the lockdown being enforced across states and countries is that people are postponing their plans.
Although this means a loss of reservations in the short-term, it also means that in many cases these reservations can be preserved for later quarters. Furthermore, by being proactive and recognizing the situation customers face, hospitality companies have the opportunity to build lasting customer loyalty.
Until the usual volume of reservations returns, hotels can utilize this time to tackle maintenance tasks for their facilities, including servicing HVAC units ahead of a hopeful return to travel in summer.
5. Communication Management
Communication is the key to maintaining customers, especially in tough times. While standard communication efforts are focused on helping make customer's journey easier, or smoothing the relationship between management and staff, this situation demands something entirely different.
Because COVID-19 spreads through close contact, it's necessary to limit in-person communications and practice social distancing. Nonetheless, by using digital means and small personal touches to communicate both appreciation, and the precautions that are being taken to protect all stakeholders, brands can build tremendous goodwill.
Some of the tools that have replaced close contact communication include emails, video calls, phone calls, and the use of social media platforms. These tactics have aided social distancing policy without affecting interactions between those who need services and those who need to communicate within the industry.
Final Thoughts
The COVID-19 pandemic is a novel outbreak and has come with a lot of unprecedented challenges. So far, most players in the hospitality industry have navigated the situation fairly well, despite being hit harder than many other companies. Through careful management of their service offerings, staff, reservations, and general communications, many hospitality companies are certain to be stronger than ever in a post-pandemic world.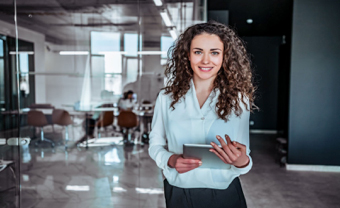 Irene Sanchez
Irene Sanchez has been working with different businesses in providing their Packaged terminal air conditioner needs. When Irene is not busy working with clients working in different industries, she regularly writes articles about PTAC.