How has life coaching evolved in the last fifty years, with new certification programs and techniques? Read our blog to find out.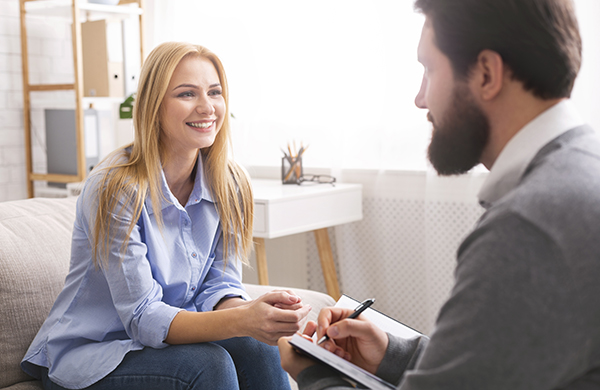 People who've been at a crossroads in their lives, or who've otherwise felt "stuck," have always turned to others for help. Today, rather than a family member or mentor, that person might be a life coach. A life coach is someone with specialized training who aims to help their clients to understand their own strengths and weaknesses, to formulate goals, and to take the necessary steps to meet them. (1)
The industry finds its roots in the United States in the 1970s and 1980s, with its major period of growth taking place in the 1990s and continuing through today. That growth has meant there is more awareness of the industry, as well as an increasing number of ways to attain life coach certification. (3)
If you haven't thought much about life coaching since it first became popular, it's worth taking a look at where it's been and where it is today as a field. For managers, or for individuals looking to achieve a goal in their personal or professional lives, life coaching could prove worthy of consideration. For professional applications, neurolinguistic programming (NLP) and NLP training have proven particularly popular among management experts. (2)
Origins
The word "coach" itself comes from Kocs, a small Hungarian town that became famous for its carriages in the fifteenth century. A carriage made there was called "kocsi szeker," or "cart of Kocs," and the word soon became synonymous with an "elegant way to make a journey in quick time." This can apply to coaching too, according to Joseph O'Connor and Andre Lages, co-authors of How Coaching Works (2009). Life coaching is a good way to help facilitate movement from one place in life to another, quickly and in style. (3)
Defining life coaching
While many life coaches will define their practice and expertise in slightly different ways, life coaching can be broadly understood as, "A goal-directed, results-oriented, systematic process in which one person facilitates sustained change in another individual or group through fostering the self-directed learning and personal growth of the coachee." (1)
While "coaching" more broadly can include all sorts of goals, life coaching tends to take place outside of work, and to involve goals focused on personal growth and self-fulfillment. Typical sessions tend to be one-on-one, lasting for an hour, and since the process is goal-oriented there is typically a set time frame—say twelve to twenty sessions. People approach coaches with goals ranging from seeking out a new career, to finding a romantic partner or starting a new business. (1)
On the whole, life coaching helps to negotiate a paradox faced by many today: people want and need help, but they may also want to feel empowered to find their own answers to life's challenges; they want to move past obstacles while feeling true to their own spirit of "individualism and authenticity." (1)
How life coaching has changed
While there have always been coaches, coaching as an industry, and life coaching specifically, have evolved a great deal in the last fifty years. Beginning in the 1970s in the United States with self-development training, a focus on this kind of work has been consistently increasing. These original courses were mostly held for groups, until figures like Thomas Leonard and others moved to a more individual-focused model in the 1980s. (3)
From there, "life coaching" grew substantially in the 1990s, mainly in the US but internationally, as well. Many different institutes and federations formed in that decade, and others have formed since. Along the way, the industry has focused not on gurus, but on the techniques that work. As it has progressed, coaching in general has gained more acceptance in academic and professional institutions, as well as among the business community. (3)
Life coaching has also always been interested in using the latest technology to make contact between coaches and "coachees." For instance, in the 1980s, the first wave of coaches moved from face-to-face sessions with groups to one-on-one and group telephone sessions. They were also early adopters of web-based solutions, and today, digital solutions continue to make up an important part of the life coach's arsenal. (3)
Ultimately, as the co-authors of How Coaching Works put it, "what started as experiential and experimental is coming of age as evidence based." This has only become truer since the book's publication a decade ago.
Life coaching today
The number of options available to someone interested in becoming, or consulting with, a life coach today is higher than ever before. More and more techniques are being incorporated into the practice of life coaches, including things like visualization. Overall, life coaching is a growing industry that has evolved significantly from its 1970s roots in self-development training, and it's definitely worth a look—whether you're interested in consulting a coach or becoming one.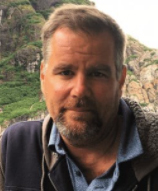 Mike Bundrant
After 17 years of conducting in-person training, we decided to put our NLP and life coaching courses online. Launching in 2011, the iNLP Center has compiled decades of NLP and life coach education into a user-friendly online learning platform that changes lives.
Because of NLP and the success of the iNLP Center as a world leader in online NLP and Life Coach training, I've been fortunate enough to live life on my own terms. I love helping others do the same.
Sources:
"Fashioning Futures: Life Coaching and the Self-Made Identity Paradox," Source: https://www.jstor.org/stable/24878808
Gower Handbook of Leadership and Management Development, Source: https://books.google.com.au/books?id=1UMGDAAAQBAJ
How Coaching Works, Source: https://books.google.com.au/books?hl=en&lr=&id=4e5BNcp-yVgC&oi