Manufacturers can enhance efficiency, to increase profitability and minimise mistakes, by following five simple steps.
Developing a high level of productivity is vital for manufacturing firms to succeed as it determines the volume of goods produced and sold. Improving on productivity doesn't just entail saving time, however, as it's about using business hours more wisely by enhancing organisation, modernising the workstyle, and motivating your team.
To determine which areas of the company would benefit from boosted productivity, examine the current practices and the return on investments. If you aren't sure how to tackle this task, here are five tips to follow.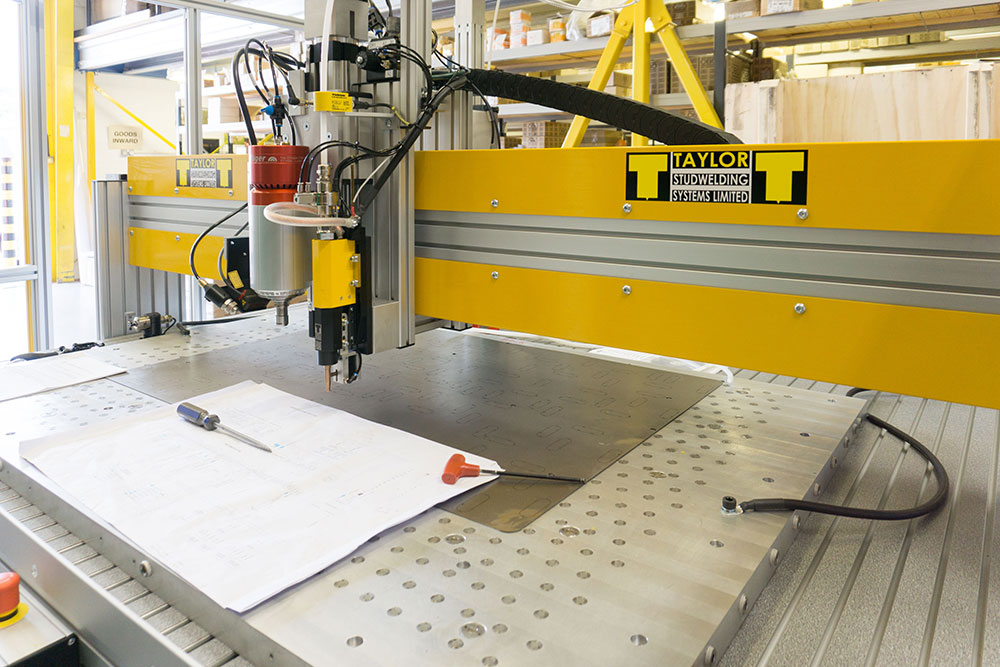 Invest in modern equipment
Operating with out-dated and broken machinery is undoubtedly going to delay the manufacturing process. It may also frustrate staff and cause them to complete other tasks slower. Although investing in new equipment often involves paying an upfront cost, you'll be able to produce more products to sell in the same amount of time.
There are various machines involved in manufacturing, but a commonly used system across many sectors is stud welding, which is a versatile process for attaching fastenings to metal sheets.
Taylor Studwelding, the UK's leading designer, manufacturer, and supplier of stud welding equipment and tools, provide automated machinery that can weld an impressive 60 studs per minute. These machines also have a high accuracy level, which minimises errors that can delay production time and potentially cause recalls. If your budget doesn't cover the cost of buying new equipment, you could rent it instead.
To prevent any downtime being caused by having to repair broken machinery, conduct preventative maintenance jobs regularly.
Organise your workspace
Consider whether the current layout of the manufacturing premise is optimised effectively to increase workflow. Your employees should be able to access the machinery and supplies easily, but if they aren't, you'll need to design a new arrangement that supports each step in the production line. Place any equipment that's commonly used together near each other to save time. Also, dispose of any unused and old equipment to create more space.
Ensure all staff members are fully aware of the new storage system to minimise delays and maintain a tidy and organised work area.
Create an efficient schedule
There are many steps involved in the manufacturing process, including managing stock inventory, ensuring deadlines are met for order shipments and giving staff enough time to produce the goods. To keep track of every aspect of the procedure, you'll need to create a precise schedule. Without planning and scheduling, you'll likely face order disruptions and errors that can frustrate and lose customers and suppliers.
To maximise efficiency, use online scheduling tools, such as Trello, or invest in production scheduling software, like Katana.
Introduce incentives
Keeping your team motivated is a huge part of increasing productivity; otherwise, they'll likely operate slower and interrupt the workflow. Creating a positive work environment that's clean, safe, and has natural lighting, is very important for improving morale, but it's not always enough to reach the desired productivity levels. Implementing short-term targets and rewards is a great way to encourage employees to work harder.
To help employees feel more connected and loyal to the company, invest in their skillset. Conduct regular training so they can progress in their career, help them work more efficiently, and feel appreciated. On top of this, ask your staff members for feedback on ways to improve the company, their current workflow, and the management process.
Be realistic
Enhancing productivity is a great way to maximise success and minimise errors. However, facing unexpected and unplanned problems is inevitable and can make some goals unachievable. When these encounters occur, manage your expectations, and allow your targets to be flexible.
Unrealistic targets can often put too much pressure on your employees and create an uncomfortable work environment. Any methods that cut corners, reduce the quality of the end-product, or create an uncomfortable work environment will only cause long-term issues.
Also, remember to incorporate any fluctuations of demand you usually experience. Prepare for an increased workload during peak seasons with more staff and higher stock levels. Alter your targets and production planning for the quieter months as well.
Once you've identified any bottlenecks within your manufacturing procedure that are hindering productivity, generate a reasonable plan for how to address the problems long-term. Along the way, you may need to alter the strategy. Once you've met your productivity targets, assess whether you can improve it further in a practical manner. If you're happy with the outcome, continue to maintain the standards and examine the process annually.
Andy Gillings | Sales Area Manager | sales@taylor-studwelding.com
Andy first joined the company in 2004 and now works as the sales area manager. As well as generating sales, his role entails liaising with clients, territory managements and maintaining a well-versed knowledge in stud welding.