Selecting the right accounting software can get confusing with the myriad options available in the market today. These seven tips will help.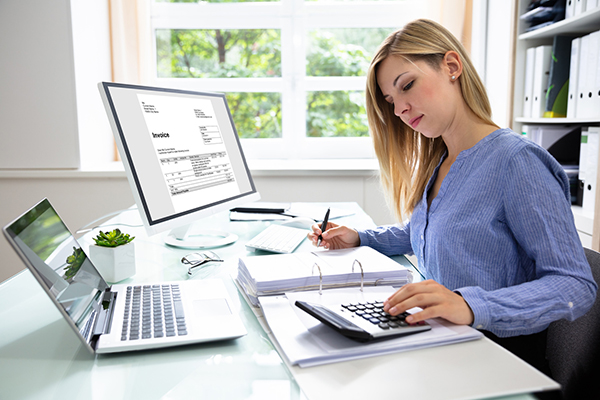 Warren Buffett, the billionaire investor and business tycoon, refers to accounting as the language of business. And like most languages, it's evolved over time. From abacus to adding machine to calculator, accountants kept track of business transactions on paper for hundreds of years before computers came on the scene. Eventually, electronic spreadsheets eliminated the need for calculators and pencils, and accounting software replaced 12-column ledgers.
Today, accounting software does more than just record transactions. It helps organizations of all sizes and in all industries gain insights they can't see in paper form. And advances in accounting automation mean accountants don't have to spend hours on data entry and classifying transactions but can instead elevate their roles, inform business decisions, and provide value in new ways.
But finding the right accounting software for your business can be a challenge. With the explosion of cloud and on-premises accounting software options available, it's important to evaluate your options and ultimately select the one best for your business. The following tips will help.
1. Understand Your Needs
Before you start researching options or scheduling demos, it's important to perform a needs analysis. Some areas to consider include:
Features and functionality. Consider which modules you're using in your existing software solution and which features and functionality you'd like to have.
Industry-specific needs. The type of business you operate impacts your choice, as you may need specialized modules or add-ons. For example, retailers need a point-of-sale program, medical offices may use specialized billing applications, and manufacturers need to track materials cost.
Collaboration. Consider the information-sharing requirements between your accounting system and other departments or applications.
Users and access levels. How many users will need to access the system, and what level of access will they need? Your accounting team will likely need full access to most modules but consider other users, such as your sales team, purchasing department, and external auditors.
Growth plans. Take into account your future needs, so you don't have to repeat this exercise within a few years.
2. Consider Cloud vs. On-Premises Solutions
You typically have two options when it comes to accounting software: cloud or on-premises. Just a few years ago, the decision may have been a toss-up, but today, the cloud is almost always the better choice because it provides:
More flexibility, enabling remote work and anytime, anywhere access of your financial data
Better integration with third-party apps, allowing you to build custom tech-stacks based on your needs
Easier automation to streamline workflows and save time
Easier collaboration with external auditors and consultants
24/7 data backups so you don't have to worry about your own computers or servers breaking down or being stolen
Frequent updates that are automatically pushed out across all platforms
It's also helpful to consider whether a potential solution is a cloud-based or cloud-native. Not all cloud solutions are the same. Some solution providers have jumped on the cloud bandwagon by tweaking their product to allow some cloud benefits.
CIO refers to this as "cloudwashing," and it comes with several distinct disadvantages. It does not support the full capabilities of a solution built in and for the cloud, is impossible to scale or seamlessly update, and confines users to the parameters and limitations of the legacy technology.
Cloud-native technology is specifically designed to run on cloud infrastructure, allowing users to take full advantage of the power of the cloud.
3. Ask Your External Accountant or Auditor
If you work with external accountants or auditors, it's helpful to consult with them and get recommendations. External accountants and auditors typically work with clients from various industries using a number of different accounting software systems and applications. They may be able to help you narrow your search from the seemingly endless number of solutions available to a few key options.
4. Know Your Budget
There are plenty of affordable accounting software options. However, cost is rarely the most important factor. Take into account:
Customization
Control
Compliance
Industry-specific features
Security
Number of users and access levels
The software that meets all of your needs in these areas may come with a higher price tag, but it can have a significant impact on how you run your business, so it's worth it to find the right fit.
5. Schedule Demos
Most accounting software solution providers will allow you to use their product on a trial basis, which gives you a feel for the user-friendliness and functionality. Some demos give you access to the full program for a few days or weeks, while others provide only limited modules or functions in their trial versions. In either case, it's a good opportunity to test drive the software.
Just keep in mind that testing an accounting software solution can involve a lot of time and effort, so it's best to save demos for solutions that have made your final cut.
6. Consider Company Culture
A vendor's company culture impacts everything from physical infrastructure to communication and employee behavior. Culture doesn't just impact your own company, but the partnerships you develop.
Ideally, you want your technology vendors to be strategic partners who work with your company to help you overcome challenges and reach your goals. Think about the vendors you enjoy working with today. What traits, communication styles and practices make working with them delightful? Look for accounting software vendors whose culture aligns with yours will lead to a more productive and strategic relationship.
7. Make your decision
Now that you've identified your needs and budget, gathered a list of recommendations, determined your budget and seen several solutions in action, it's time to make your decision. There's no "best" accounting software, but there is one that's best for your business. Doing your due diligence will ensure you find it.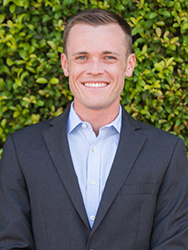 About the Author
Mike Whitmire, CPA*, is CEO and Co-founder of FloQast, a provider of accounting workflow automation software created by accountants for accountants to help them work smarter, not harder. Prior to founding FloQast, Mike was part of the accounting and finance team at rapidly-growing Cornerstone OnDemand. It was during the Los Angeles-based tech company's preparations for its IPO that Mike first composed the idea for what would become FloQast.
Mike began his career in audit at Ernst & Young, where his focus was on media and entertainment. During his time at EY, he performed public company audits, opening balance sheet audits, cash to GAAP restatements, compilation reviews, international reporting, merger and acquisition audits, and SOX compliance testing. Mike graduated from Syracuse University with a Bachelor's degree in Accounting.