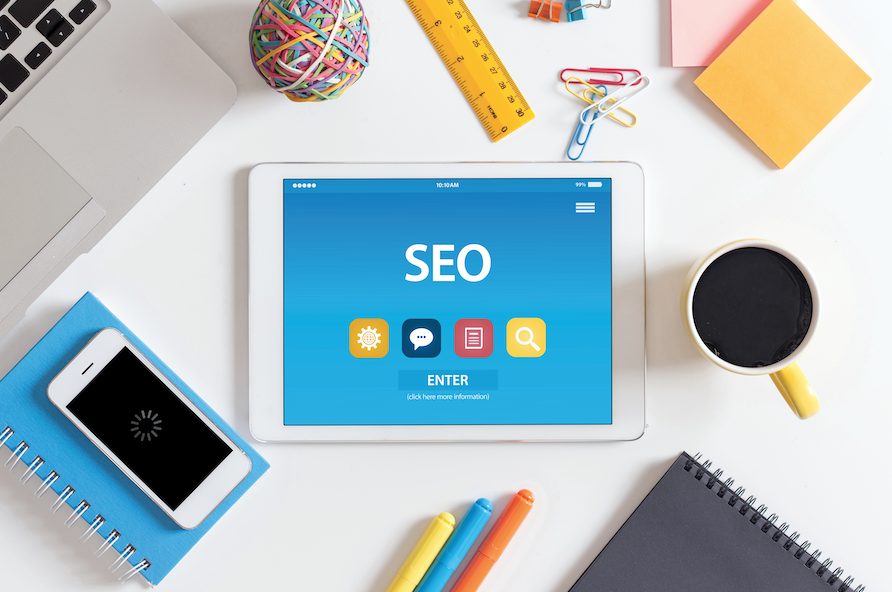 February 25, 2019
Why Websites Matter
The internet is now the go-to research tool for nearly all purchasing decisions and Google is the gold standard. As more and more millennials move into decision-making roles across many industries—for automotive manufacturers, chemical manufacturers, and lean manufacturing— more research is being conducted online. In fact, according to Forrester, online buyers go through about 57 percent of their buying cycle on their own before contacting sales.
Why should this matter?
In today's information age, a company's website is the key to its entire business. Companies are challenged more than ever to get the right piece of content in front of the right audience at the right time. Google calls this, the "zero moment of truth," or the moment in the buying process when the consumer researches a product prior to purchase.
Most businesses struggle here. But being present in the moment your prospective clients need you most, providing them the info they need to make a decision in your favor, will help you achieve greater success. To begin, we encourage you to ask these questions:
What is our business category to determine top keywords? Automotive technology? Green construction? Material handling equipment?
How many times do we show up on the first two pages of search results for these terms?
Most importantly, how many times do our competitors show up on the first two pages of the search results, but we don't?
A strategic digital marketing plan, inclusive of a good website, will be able to increase your business's online visibility, generate more engagement with your brand online, and capitalize on the Zero Moment of Truth. So plan wisely.
Defining a "Good" Website
A good website is one that generates qualified leads and converts them into sales. It's that simple. This is achieved a number of ways including thoughtful web design and excellent content. You website should also be optimized for search engines and function without error to deliver a positive user experience. After all, your website is an extension of your brand, your products, and your quality service. Your website should be your best salesman in the field and immediately set a good first impression.
The Importance of SEO & Inbound Marketing
The ability to be found online comes as a result largely from SEO and blogging. Further, the ability to educate your prospect comes from inbound marketing such as eBooks, white papers, and blogs. In fact, gone are the days of hard selling and direct marketing. Instead, it's all about education—and content is king. The more you educate and inform your buyer via your content, the more you position yourself as an expert and thought leader, and the more likely they will do business with you.
Improve Your Blog
Content has the ability to resonate deeply with customers. Therefore, by publishing high-quality content on a regular basis, your business will improve it SEO and nurture leads through the sales process.
Let's start with the facts:
Once you write 21-54 blog posts, blog traffic generation increases by up to 30 percent, according to TrafficGenerationCafe.
Companies who have prioritized business blogging are 13 times more likely to enjoy positive Inbound Marketing ROI, according to HubSpot.
B2B marketers who use blogs generate 67 percent more leads than those that do not, according to InsideView.
Remember: Good content, isn't just created, it's strategized. This means you should develop a business plan for your blog. Pinpoints your goals: What business challenges are you trying to solve with your content? What unique value are you looking to provide? Each blog article you publish should tie back to your business plan and be purpose-driven.
Another important tactic for strategic blogging is researching keywords that your audience uses to find similar products and services that you offer. There are a handful of helpful tools like Google Keyword Planner and Spyfu to help you uncover the right keywords to reach the right customers. Once you know your keywords, you can leverage them properly in your blog.
Get in the SEO Game
The other major factor in creating a good website that is Google-friendly is SEO. But, playing the SEO game correctly is quite complex. You must pay attention to on-page SEO such as word count, meta-descriptions, title tags, alt tags, H1 through H6 tags, and sitemaps. You must also consider sitewide SEO, namely load times, responsive design, and content structure.
What Now?
Being front and center the moment you prospective clients are performing online research is paramount. Being found via search engines is your first hurdle. But once that is cleared, offering a superior user experience on your website—providing them useful information in an easily digestible way—is the No. 1 way to earn their trust, and eventually their business.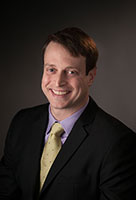 About the Author
While receiving his degree in Industrial Design from Carnegie Mellon, Ian began his long journey to web entrepreneur and inbound marketing expert. After graduating in 1999, Ian was thrown into the dot com boom and worked at Toysrus.com's in-house web design department. Following the dot com crash and Toyrus.com's merger with Amazon, Ian found himself at the doors of MGT Design, a New Jersey agency known for its work with Bed, Bath & Beyond and Chubb Insurance. After years of helping Fortune 500 companies, Ian established Lform Design in 2005. Today—more than a decade later—Ian continues to orchestrate the creation of modern, responsive websites that reflect his clients' core values. He leads his team of creative professionals to deliver inspired online experiences, and enjoys helping each client move the needle.
Contact: Lform Design | lform.com