A deep dive into industrial vehicle accidents.
Industrial workspaces possess higher risks of safety than ordinary workspaces. Due to the dangers that workers are constantly exposed to every day, the Occupational Safety and Health Administration (OSHA) implements and regulates strict standards to employers, promoting safe working conditions for all laborers.
When industrial equipment and vehicles get into the picture, safety precautions and guidelines should be highly emphasized. However, what happens if you ever get involved in an industrial vehicle accident? Is the company or vehicle operator liable? What happens when a civilian is injured on-site?
In this article, we're taking a deep dive into less discussed accidents in the workplace: industrial vehicle accidents. If you're a victim of an industrial vehicle accident, take note of the steps and advice discussed to receive proper compensation, where lawyers like auto accident lawyers in Detroit can be of great help.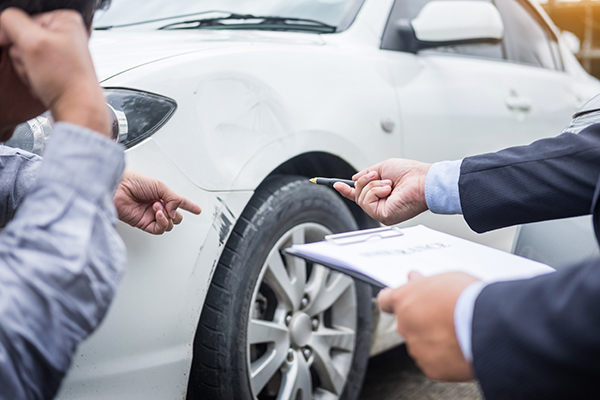 What Is A Vehicular Accident?
Getting involved in a regular car accident is terrifying alone. As the size and build of vehicles included in an accident are one of the factors that indicate the accident's extent, one can assume that industrial vehicle accidents can bring more devastating results.
Industrial vehicle accidents involve the collision of one or more industrial vehicles, such as bulldozers, forklifts, tractors, excavators, and the like. This may result in injuries, loss of life, and property damage.
Industrial vehicle accidents happen outside the job site, too. For instance, industrial vehicles also travel long distances to accomplish a construction project, deliver materials and resources, or transport the workforce. As a result, they may potentially harm citizens.
Identifying The Liable Party
According to an OSHA report, the oil and gas extraction industry have the most worker fatalities due to highway vehicle accidents, killing four of ten workers. Since industrial vehicles travel the same road as civilians, the devastating effects of these accidents go further than contractors and laborers.
Who is responsible for an industrial vehicle accident? Essentially, these accidents cover a lot of circumstances and factors involved. For instance, it can be the machine operator's fault for not following operating guidelines, the driver didn't pay attention to a pedestrian, or traffic regulators failed to place a road sign visible for larger vehicles.
However, industrial accidents were pointed to employers and companies in prevalent cases. For instance, in this report, the booming production of the oil and gas industry encourages companies to overwork their laborers. This means that some workers who have already rendered hours on-site are still tasked to drive industrial vehicles, like oil tankers, over long distances. The fatigue and lack of sleep compromise their safety on the road.
If an industrial company is liable for your accident, here's how you can get legal compensation:
If You're An Injured Worker
An injured worker means you're either the operator or driver of the vehicle or a worker involved in an on-site accident. Filing an industrial claim is paramount to get the right compensation and minimize any form of accidents in the future.
After the accident took place, report the incident to your employer immediately. If the accidents involve civilians or pedestrians, don't move your vehicle and call for medical help immediately. Also, exercise your right to choose your own doctor, whether it's the company's medical doctor or not.
Consequently, don't admit fault in the accident, even if you believe it was your mistake. Instead, only discuss this matter with your legal attorney. Also, before filing a claim, make sure that you understand the statute of limitations of your workers' compensation. The statute of limitations defines the amount of time you have to start a legal dispute with your company.
If your claim has been denied, this is where you can initiate legal proceedings against your employer. Find a reliable and experienced workers' compensation attorney to help your case. Following these steps appropriately will help you achieve maximum compensation for your work injury.
For any injury in the workplace, including an industrial auto accident, you're entitled to these four general compensation benefits:
Payment for hospitalization
Disability benefits, which can be:

Permanent total disability
Permanent partial disability
Temporary total disability
Temporary partial disability

Compensation for lost wages
Vocational rehabilitation
If You're An Injured Civilian
Industrial vehicle accidents don't just happen on-site since, as mentioned, several industrial vehicles are used for transportation. Unfortunately, being involved in a road accident with an industrial vehicle is far more destructive. A fully-loaded commercial truck can weigh up to 25 times as much as a personal-use vehicle.
Compared to the company's laborers, you won't appeal for workers' compensation. But you'll have to file a personal injury claim. In industrial vehicle accidents involving civilians, the legal theory typically boils down to negligence. Therefore, as the injured victim, you must prove that:
The defendant, which is the industrial company or vehicle driver, owed the duty to exercise a reasonable level of care on the road, under any circumstances, to prevent injury to all people, such as drivers, passengers, and pedestrians.
The defendant breached this duty.
The breach of duty was the cause of injury and damage to one or more victims.
Takeaways
Auto accidents can always wreak havoc on all parties involved, causing injuries, death, property damage, emotional suffering, and financial damage. If you're a victim in an industrial accident, whether an employee of your industrial company or a civilian, know your rights so you can get your rightful compensation.