Expertly managed full time and third-party field service workers can enhance customer experience and grow businesses across all industries.
By: Samir Gulati
Diversifying personnel among full-time employees, long-term contractors and on-demand workers can provide field service organizations with the flexibility and capacity they require to perform repairs. Combining employed technicians and third-party contractors is known as a blended workforce and it is becoming an increasingly popular workforce management practice that improves performance and customer experience. Companies across all industries are utilizing a blended workforce to achieve success, but it is essential to manage third-party workers and their deployment carefully to maintain customer relationships and expectations. Leveraging digital platforms enables companies to access talented free agents and retain brand loyalty across all service visits by unlocking the full potential of a blended workforce.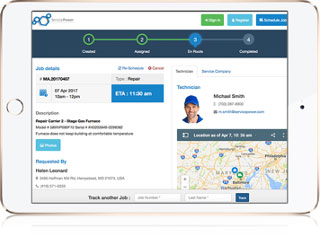 Scale and save
The greatest appeal of a blended workforce is its ability to scale. Hiring independent contractors allows service providers to quickly scale to capacity or geography without the time and cost of recruitment. Intelligent workforce management software allows users to visualize business value to improve and adjust service delivery, using real-time data to inform route optimization, resulting in higher capacity and usage. Enhancing technician scheduling reduces travel time and expenses while allowing field service organizations to improve overall workforce availability, performance and quality by increasing utilization.
Remote work is likely to increase over the coming years. As more people work from home and expand the use of their appliances and devices, field service technicians will need to rise to the growing demand of service. The flexibility of a blended workforce allows providers to scale their services and grow their business. Hiring managers can recruit talented freelancers with specialized skill sets that are applicable to each job, especially as a younger workers choose to freelance over long-term employment. This agility allows organizations to bring in temporary workers during times of increased demand and address skill gaps within their workforce. Access to on-demand or short-term contract workers means field service organizations can reach more customers without the need to invest in larger onsite workspaces or long-term contracts.
Connect for continuity
Field service management (FSM) tools are necessary to connect a blended workforce to the core product strategy, ensuring continuity across service visits and providing the agility, control and accountability needed to transform third-party run field service experiences. These tools allow companies to configure, define and adjust service delivery rules in real-time which managers can prioritize based on the service driver and customer specifications. Leveraging these digital platforms throughout a blended staff allows field service companies to gather and distribute reports across an entire workforce, allowing for transparency of expectations, procedures and results for each service visit. Engraining clear, foundational practices for service visits for both primary employees and third-party workers drives consistency without impacting quality. These practices allow factory service and third-party hires to develop a familiarity with company operations, stay connected to the entire workforce and maintain brand continuity when on site.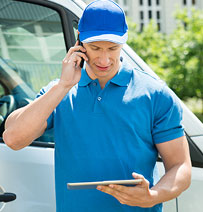 The top priority for field service operators is to provide reliable, timely service that is consistent with each visit. A blended workforce can potentially be a roadblock to exceptional customer service if contract workers are not acquainted with the core brand messaging and customer service strategies of an organization. The key to maintaining strong brand reputation amongst your customers is to recruit top talent. Digital platforms now make it easy to outsource expertise and attract dependable contract workers. FSM vendors create management plans that streamline contingent programs from onboarding to payment while also scheduling work automatically. Field service providers can achieve total control and accountability for service delivery through FSM software by enacting intelligent and dynamically defined business rules to leverage both factory service and third-party workforces for consistent customer service.
Workforce diversification delivers
With the rise of remote work in a digital era, many organizations are turning to a blended workforce to achieve success and reduce costs. Thanks to intelligent management software, field service companies can instantly access workers with the necessary skill sets in desired locations and customize service delivery rules to automate intelligent routing of jobs between employed and third-party workforces, therefore maximizing business outcomes. Employing a blended workforce can help businesses improve productivity and deliver better customer experiences. Without an independent contractor network, businesses must rely solely on the availability of their employed technicians, which can be limited due to high service demand or employee time off. Having a blended workforce ensures customer service requests can be met in a timely manner by a skilled technician, therefore meeting – or even exceeding – the customer's expectations.
The flexibility of a blended work force paired with modern management tools allows field service companies to send the right technician at the right time, resulting in increased consumer satisfaction and improved operational control over technician accountability.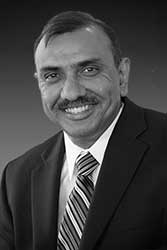 About the author
Samir Gulati was appointed Chief Marketing and Product Officer at ServicePower in 2017, where he is responsible for all aspects of Marketing and Product Management, including market strategy, product roadmaps, demand generation, product marketing, and corporate marketing. Samir brings over 25 years of experience in global product and marketing leadership roles in technology companies.