Learn how to correctly conduct parking maintenance by reading below.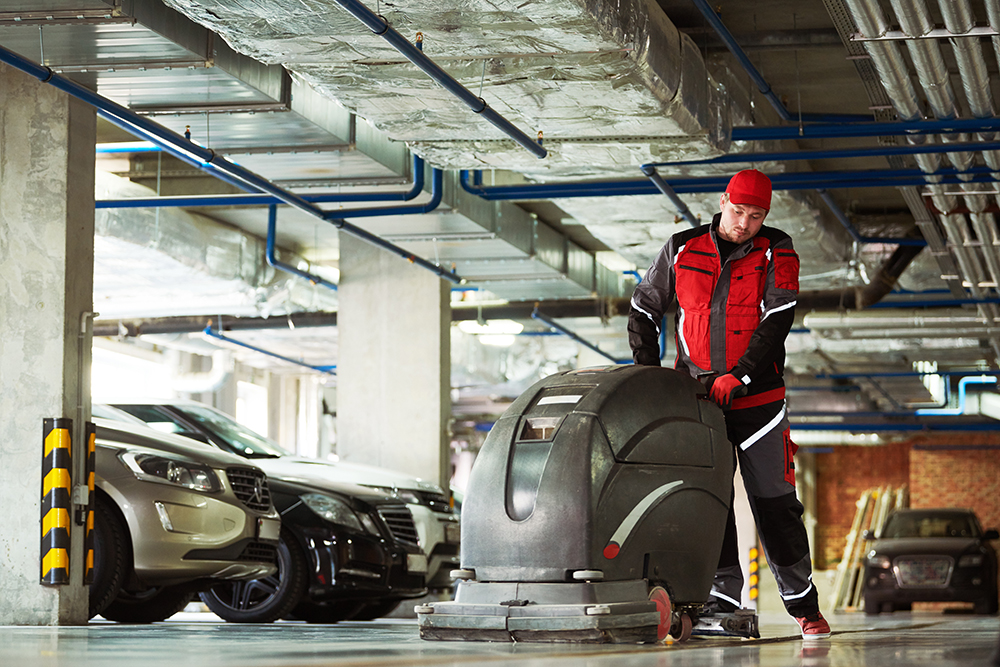 Parkade maintenance is a task that is not only important but also needs to be done on a regular basis. It is an important part of any business that has people coming in and out of the building. If you want your customers and employees to be comfortable, then having proper parking maintenance done is a must.
Learn how to correctly conduct parkade maintenance by reading below.
What Is Parkade Maintenance?
Parkade maintenance, or parking lot cleaning, refers to ensuring that a parking lot is in good condition through proper cleaning and maintenance. First and foremost, you need to determine the right kind of maintenance that you will perform in your parking lots. You will have to choose between regular maintenance and emergency maintenance.
Regular Maintenance: It can be performed through the regular application of grease, oil, and wax. In addition, you will have to clean out the cracks in the surface of the ground, repair any broken pavement and add a protective coating to it. These services will have to be performed on a regular basis so that the surface will be safe enough for the vehicles to enter and exit without fear of anything affecting their safety.
Emergency Maintenance: It can only be executed in cases where there is an emergency. If the weather is rainy or windy, if there is a vehicle breakdown, or if there are any issues regarding the safety of vehicles, this should be considered as the first priority.
This should be done before you go through normal maintenance because this will save you some money. It can also take care of problems that you may have overlooked before such as cracked pavement. If you are planning to hire any professional services to provide your parking maintenance needs, then make sure that you will get the best services possible.
Now that you understand what parkade maintenance is, it's time to know the ways on how you can conduct proper parking maintenance.
Prepare the Materials You Need
When you are planning on the maintenance of your parkade you should the materials that you will use. You would need also a checklist for visual inspection.
Here are the parking lot materials and tools you need when conducting parkade maintenance:
Cones and Tapes: You need block access to protect your parkade work site using cones and caution tape. It will prevent vehicles from driving over and ruining all your hard work.
Cleaning Equipment: Parkade lot equipment for cleaning may include a broom or a gas blower. Fuel stains or oil must be cleaned using the proper degreaser cleaners, keeping from your parking asphalt from being eaten away by solvents.
Sealcoat: Choose a high-quality sealcoat, one with a squeegee.
Line Stripping Chalk Line and Stencils: A chalk line marks the lines where you need to paint your parking lot. Stencils are needed for line stripping for specific areas, such as fire lanes and handicap spaces.
Perform Visual Inspection
You need to check the structure for cracks or holes that can easily cause damage to your equipment or to your customers. If there are any then you will need to fix them so that the structure will look presentable.
Clean the Parking Area Including Checking the Drains
As mentioned, cleaning your parking lot involves using a broom or a gas blower. You also need to check the drainage. Blockage may result if rainwater isn't draining properly.
Fill and Seal the Cracks
Harsh weather conditions, traffic, and heavy use cause cracks to inevitably appear. A sealant produced from a renewable source, like soybean oil, is highly recommended for sealing the cracks.
Sealcoating
Regular sealcoat application is a crucial parkade lot maintenance step. Depending on traffic, sealcoating of parking lots is done at least every two years.
Check out the following sealcoating tips for your parking lot:
Sealcoating must be done in warm, dry weather. The temperature should be at least 60º F and above.
Make sure to allow sufficient dry time between coats of sealer.
Follow the sealcoat manufacturers recommendations on products used. The sealer should contain sand to provide durability and skid resistance.
Line Striping
Line stripping is the final step for parkade or parking lot maintenance. Make sure to measure the appropriate or desired space or distance in your parking lot's surface before line stripping to avoid wasting your time and effort.
Conclusion
Performing regular parkade maintenance is a must to keep it in good condition and avoid safety problems. You have to make sure you have all the parking lot tools, materials, and equipment you need before starting. The steps involved in parking lot maintenance include performing visual inspection, cleaning, filling the holes and cracks, sealcoating, and line stripping.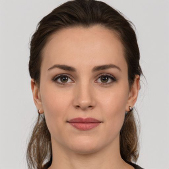 Dixie Carter is a successful blogger who publishes content about business and employment on her blog. Dixie aims to help startups to succeed and provide tips to individuals who want to start or improve their careers.
When Dixie isn't writing articles, she loves to spend time with her pets at home.