Today we dive into a few steps of the PCB manufacturing process and learn where you can trim costs to keep your buyers (and budget) happy.
PCB (printed circuit board) assembly can be a rigorous and expensive process. Staying within budget can be tricky—especially on complicated jobs with unique requirements from the client.
When you're manufacturing PCBs in bulk, things only get tougher. It's critical that you learn where and how to cut costs in the pipeline—without sacrificing efficiency and quality.
Today we'll dive into a few steps of the PCB manufacturing process and learn where you can trim costs to keep your buyers (and budget) happy.
How PCBs Are Manufactured
In order to reduce PCB costs, it's important to first understand the manufacturing pipeline for a typical circuit board. Despite their small size, most PCBs require an extensive process to get a great product out. PCBs can be designed in a variety of ways depending on the needs of your products. After all, their applications are endless; they're required in refrigerators, microwaves, gaming consoles, cell phones, radios, computers, and much more.
Some of the processes involved with developing PCBs are soldering, multi-layer printing, packing, and shipping. Although it can vary slightly, each piece will typically go through design, design printing, substrate creation, printing of the inner layers, hardening via ultraviolet lights, removal of extra copper, inspection, layering and laminating of the layers, drilling, plating, etching, mask application, silk screening, surface finishing—and finally, testing.
With so many steps, you can imagine how expensive PCB manufacturing gets—but there are opportunities to shave off some of these costs, too. Let's walk through some ideas on how to cut back and make your pipeline as efficient as possible.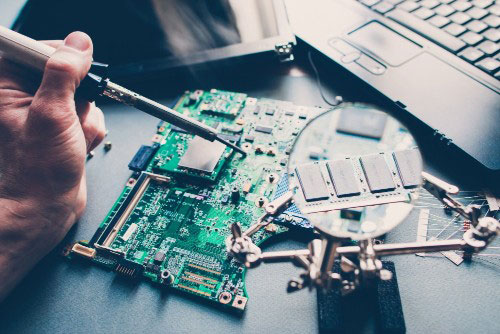 What You Can Do to Reduce PCB Manufacturing Cost
There are several things you can do to reduce PCB manufacturing spend. Let's start with what goes into the products themselves.
Components and Materials
For one thing, it's a good idea to get your materials from multiple sources when possible. This offers a few advantages: for instance, multiple component suppliers means your project timeline isn't at the mercy of a single company's delivery schedule.
When you don't put all your eggs into one basket for your PCB projects, you'll also gain leverage in contract negotiations. If you find quality issues with the parts you receive, you'll be able to select another source quickly and without causing impediments to your progress.
With single sourcing, your product could be delayed if a supplier doesn't keep their delivery schedule. Everything from incompetence to natural disasters can create significant lead times. This is an issue many manufacturers before you have run into, so we'd like to save you the headache.
Partnerships and Service Providers
In addition, being flexible could work in your favor. Optimize panelization to fit the needs of your PCB manufacturer. It tends to be cheaper to conform with the factory's equipment than to stick precisely to your original designs if they don't align with the tools used throughout the process.
Sometimes, there might be conflicting priorities between your purchasers and engineers. Building a cost reduction step into the process will ensure it remains a priority. To make this easier, set up a material cost reduction committee among your team that can identify high-value opportunities for trimming expenses.
Don't forget to evaluate the service providers you're partnering with to ensure you're getting fast, affordable work done—without compromising on quality. You'll be putting a lot of trust in these individuals, so it's important to do your research to protect your process, product, and reputation.
Be aware of your project's budget and requirements as you start a new project. Use the internet, magazines, word of mouth, or even trade shows to research the best company for the job. Any company can have a few negative reviews, but pay attention to what those reviews focus on. If, on the other hand, the feedback about a service provider is overwhelmingly positive, you can probably trust that they'll be a good partner.
Make sure you check their certifications so you can be confident they have solid capabilities and will follow all appropriate management regulations. This will help prevent costly problems before they pop up. Finally, check that their equipment is well-maintained so you'll have a smooth and profitable relationship.
Reduce Costs and Your Projects Will Go Far
PCB manufacturing may be complicated and costly, but sourcing responsibly and partnering with solid suppliers can make a world of difference. By following the tips in this post, you can spend less and make more, all while growing your business the way you envision it.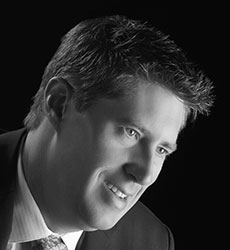 About the Author:
As V.P. of Sales & Marketing, Chris is responsible for providing sales leadership to increase the level of new profitable sales, strengthen and expand customer relationships and increase the alignment between business growth and SVTronics production team.
Email: chris@svtronics.com