To emerge as strong competitors in a market projected to be worth $97.61 billion by 2025, companies need a smart home product strategy.
By Brent Tompkins, Executive P&L Owner for the Smart Home and Appliances sector at Jabil
The smart home market is growing, projected to be worth $97.61 billion by 2025. According to global manufacturing solutions provider Jabil's 2020 Smart Home Technology Trends Survey, the top market opportunities moving forward include smart appliances, security and access control and energy efficiency. Companies can reap tremendous benefits from entering this market with a strong smart home product strategy.
To emerge as a strong competitor in the industry, here are three tips for a successful smart home product strategy:
1. Determine the value of your connected solutions
One of the challenges in developing smart home solutions is purposeful product strategy, including design. In Jabil's survey, 89% of manufacturing decision-makers agreed that "connected" isn't enough and that these devices need to deliver real customer value. This implies that people want more than a collection of nifty gadgets; they crave building blocks for a more efficient and less stressful lifestyle.

This perception of smart products is central when developing a profitable smart home product strategy. It will inform your technological decisions, partnerships and more.
Entering the smart technology market requires more than a few technological tweaks to existing devices. It mandates adjusting your entire business model to utilize new revenue streams and marketing opportunities. Breaking into the smart home market is not impossible, but does need to be well-strategized, from the technical innovations it demands to how it will reach the consumer.
2. Improve your channel-to-market
There is an essential element many OEMs are still struggling with: creating a cohesive system of sale and installation.
The channel-to-market for automated homes is fundamentally broken. Too many OEMs rely on traditional big box retailers to handle their products. This creates a problem; many smart home capabilities require specialized installation, and these retailers do not possess the proper set-up proficiency, meaning that customers need to bring in an additional specialist for installation, which adds to the hassle.
Furthermore, many of the direct channels don't sell multiple products; they tend to specialize in one particular area, such as security, which makes it difficult to implement a variety of IoT devices.
Connected solutions are still a fairly new capability. OEMs will need to figure out a way to provide end-to-end solutions, either internally or through partnerships.
3. Examine your domain expertise
Even if your company has a history with analog products, be cautious in venturing into the connected device market. How well do you really understand smart products? Domain expertise is key to product strategy.
While expanding into smart devices can be a highly profitable venture, companies need to proceed with caution. According to Jabil's survey, only 15 percent of customers buy smart products to simply try something new. Most customers want devices to increase their personal comfort and productivity; they are unwilling to tolerate clunky interfaces or glitchy, experimental features. OEMs need to carefully consider whether they have the technological resources and capacity for product development.
For your debut into smart solutions, be sure to start small. Tinker with existing devices that you are familiar with and broaden your scope as your knowledge, experience and capabilities do. In fact, 39% of smart home device OEM decision-makers say they are mostly adding connectivity and smart features to their existing products.
Don't rush to put out new products because IoT is "trendy" or acquire companies whose product offerings and services wander too far from your own. To borrow an old adage, remember that this is a marathon, not a sprint. The shift to connectivity won't just happen overnight.
Of course, maintaining a prominent level of domain expertise requires persistent effort. As the technology continues to evolve, so do the areas of domain expertise required to be successful in the connected home industry. For example, companies may need more proficiency in managing data, or, as interoperability develops, they may need comprehensive knowledge of the cloud. One option to gain personnel with necessary experience and knowledge is to develop partnerships.
How to get started – find a partner
In Jabil's survey, almost all (99 percent) manufacturing decision makers identified partners as integral to their product strategy. This is hardly surprising; after all, partnerships can fill in critical gaps in a company's capabilities, experience and knowledge. In terms of developing connected home solutions, partners can help manage data, implement interoperability, develop business strategies and improve your domain expertise.
However your company chooses to enter the smart home product market, there is one primary question OEMs need to answer upfront: Is your product strategy in place to ensure your company can glean the greatest possible benefits from smart home solutions?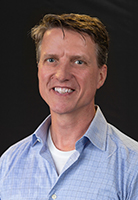 Brent Tompkins is the executive P&L owner for the Smart Home and Appliances sector at Jabil. In this role, Brent helps his team and customers develop product and manufacturing strategies that will deliver unique solutions to the consumer. Brent has been with Jabil more than 20 years, having held various positions in operations, engineering and business development. He holds a B.S. in Electrical Engineering from Michigan State University and an MBA from the Ross School of Business at the University of Michigan.