It's difficult to stand out from the crowd in today's competitive world. Find out how you can upgrade your skills for the future of work.
Standing out from the crowd is challenging today in a competitive world. In the future, it will be even more difficult because of the impending industrial revolution. It is estimated that 85 million people will be displaced from their jobs by 2025. Automation is also expected to be a large part of daily life. So many skills are outdated and may not survive qualifications for the jobs in the future. All this calls for skill acquisition and upgrading the current skills you have. Having these skills above your field or occupation will give you an edge over others in the profession. These tips will help you to upgrade your skills for the future of work:
1. Professional Development Courses
Taking professional development courses is a good way to expand your skillset. You will get to learn something new and earn academic credit that can be used to pursue a degree. Bootcamps are convenient because they are flexible and affordable. Bootcamprankings.com has some information that may help learners interested in coding. Just take care to check the syllabus, do your homework, and follow through with the course. Professional development courses are also available in traditional universities and training institutions.
2. Use Online Resources
You can always find educational resources and free information on the Internet. So search for the ones in your preferred niche and attend educational webinars, check industry sites, and follow blogs or accounts of industry experts on social media. These forums can help you to stay up to date on the current trends. Google Alert is a great way to follow up on news alerts. It sends the news straight to your inbox. You can also opt for an RSS feed to put your industry news in a single dashboard. If you plan to change career paths, you can get advice from sites that offer guidance. For instance, computersciencehero.com shares vital information on how a person could become a web developer.
3. Attend Professional Events
There's a lot to learn from attending professional events. For one, they teach you about the growth in the industry you specialize in. Professional groups, local companies, and business associations host forums, seminars, or even workshops that can show you how the industry works. These events can also serve as a forum for networking and sharing ideas with colleagues that can give you a fresh perspective and insight.
4. Don't Overlook Online Networking
Building a network is essential if you want to get a good job. You need to maintain a list of contacts for this purpose. LinkedIn is usually a good place to start connecting with people working in the companies you intend to work with. You can also use social media to connect with industry experts and keep in touch with the people you meet. Begin by finding the best social site for your needs and connect with followers. You can boost your online credibility with blogging and this may help you connect with a potential employer.
5. Consider Certification and Continuing Education
Certification and continuing education programs take more time and may require a financial obligation as well. However, they can boost reliability while showing that you are committed to your profession. Learning to use a novel software before it becomes mainstream, staying on top of market trends, and committing to upholding the standards of the industry will help you to remain relevant in the future. No matter the tactic you choose, staying abreast of the industry by learning new skills shows your potential employers that you are not only dedicated but well-informed. Doing this will set you up for success, so invest in job skills.
Conclusion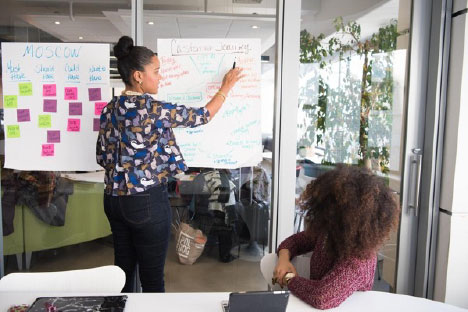 Skills are important because they give you an advantage over others. Since the future is tilting towards automation and tech, upgrading your skills, and learning new ones will come in handy. There are a lot of online resources that can help in this regard, from bootcamps to online classes. Some are free, while others are affordable so more people can develop themselves. After gathering the necessary skills, it wouldn't hurt to network so you could learn more about the prospective industry you want to move to. Social media can be used for this as well. Finally, it may help to get certified to show your commitment to the job.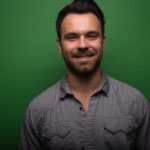 Artur Meyster is the CTO of Career Karma (YC W19), an online marketplace that matches career switchers with coding bootcamps. He is also the host of the Breaking Into Startups podcast, which features people with non-traditional backgrounds who broke into tech.
https://twitter.com/arturmeyster
https://www.linkedin.com/in/meyster