Tips on what a printed banner mesh is and how to use as an effective way of advertising.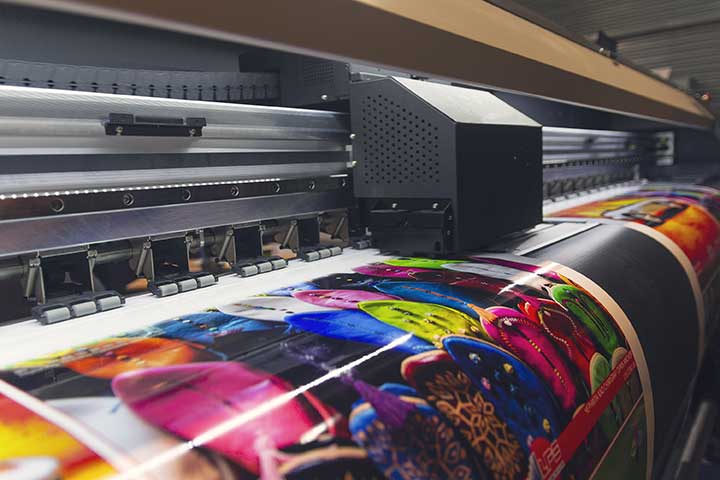 The business industry today has become even more competitive than it used to be in the past. The entire business landscape has shifted quite a bit. Rather than shopping in physical stores, more shoppers are doing so online. This means that, when it comes to printed materials, the advertising strategy of businesses have to change.
In this regard, rather than posting all of the advertising campaigns in the physical business location, some have to do so in other areas. One of these is the manufacturing plant. That way, even when shoppers are no longer visiting the physical store, when they happen to pass by the manufacturing plant (where operations are still in full swing), they still get to see ads about your products and services.
One effective way to do this is by using a printed banner mesh. What is this, and how can you go about with this mode of advertising? Read through below.
A Brief Background On Printer Banner Mesh
A printed roll of banner mesh, which is a banner with large graphics and text, made out of polyester woven mesh fabric, has a dual purpose. First, as advertising material for the company that posts it. Second, it can be a temporary fence cover in construction sites and manufacturing plants.
Because it's a mesh fabric, high impact digital printing can still be achieved. As it's placed around the construction or manufacturing plant, it also doesn't make the place any warmer as air can still flow through the material.
Tips On Using Printed Banner Mesh
A printed banner mesh can only serve its purpose when it's used correctly. Here are some pointers that you should be guided by:
1. Have It Printed By A Quality Supplier
If the quality is also poor, your printed banner mesh ceases to serve its purpose. To ensure that you're not just wasting company resources on something that ends up ineffective, have your printed mesh done by a quality supplier, such as fencewrap.com.au.
As much as possible, choose a mesh supplier that also has in-house printing services. With this, you've got that full assurance that the supplier is assured of the quality. Because they have a proper industry background, the material that reaches your company is guaranteed high-quality.
2. Keep The Design And Font Style Clear And Simple
When it comes to printed advertisement, the golden rule to follow is to keep the design simple. More importantly, do ensure that the font size is also large enough for easy reading. The goal is to make the logo and the text stand out so that even motorists that are on a rush can have a clear glimpse of what you're advertising.
This is why you should be on the same footing with your supplier. Accordingly, your communication lines should also be open. Whatever revisions that have to be done before final printing should all be achieved.
3. Attach The Banner Mesh Correctly
You need to do this correctly so that it serves its purpose well. More so, accidents due to improper attachment can also be avoided. Fortunately, there are many ways to accurately attach the banner mesh around the fence of your manufacturing plant.
The most common and best way to attach the printed banner mesh is to have the mesh fitted with eyelets. That way, it can easily be secured with a cable tie to the fence of your manufacturing plant.
Generally, the distance of each eyelet is around one meter from each other. This helps create a strong support base so that it doesn't easily fall off or fly around, even with bad weather.
4. Choose The Right Color Combination
Now that you know how to fulfill the functional purpose of a printed banner mesh, don't forget that it has an advertising role to fulfill as well. It's important to choose the right color combination so it doesn't have a mismatch with your manufacturing plant.
Here are some tips to follow when choosing the right color combination:
Use a color scheme that stands out from its background but doesn't clash
Follow the corporate business style of your business, if you have one
Choose colors that are easy to read, both from afar and nearby
5. Keep Your Temporary Fencing Secured
If you're going to attach your printed banner mesh on a temporary fence, you have to ensure that the base is also stable. When the mesh around it is too long, it'll add some weight on the fence itself, which calls for accidents to happen.
If your fence is only temporary, the balance can be affected. The best way for you to secure its stability is to add support struts or bracing–the small, angled pieces that are perpendicular to the fence line.
Final Word
All these tips considered, you can now go ahead with using a printed banner mesh around your manufacturing plant. Start with the basics by ensuring that the banner mesh itself is inherently of good quality already. Then, move forward to double-checking that its attachment on your manufacturing plant is secure. That way, the purpose for which you've created your printed banner mesh is achieved.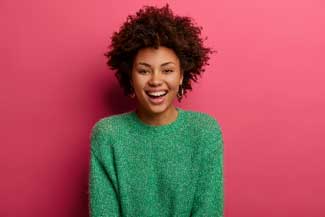 Lisa Scott is a blogger who writes topics on business, home improvement, parenthood and current events. Lisa wants to provide high-quality articles to her readers to ensure that they maximize opportunities in life!