MEP National NetworkTM
Smaller manufacturers can't — and shouldn't — impulsively jump into additive manufacturing.
While it is indeed the future of our industry, additive manufacturing is also a big investment, and potentially a make-or-break investment for small manufacturers that need to hit ROI goals as soon as possible. When every dollar counts, a prolonged realization of production benefits can cripple a small manufacturer. But a little foresight and planning can go a long way toward enjoying immediate dividends. Here are some ways to make additive manufacturing work for your company — in short order.
3 Immediate ROI Use Cases for Additive Manufacturing
Central to any effort to leverage additive manufacturing is the need to develop a clear idea of what this technology will enable for your plant, and how additive manufacturing can be leveraged to produce tangible business results. What tasks and projects can reap benefits right away? Common short-term candidates include:
1. Mold Making
Replacement parts can be expensive to make and troublesome to warehouse, yet can create dissatisfied customers if they're unavailable. Old SKUs can quickly multiply into the thousands, tooling may have degraded, and it's challenging to justify setup time for small runs on old parts when new, larger orders need to be fulfilled.
By maintaining a digital inventory of mold designs, you can quickly service your client by creating a 3D-printed sand mold to cast the part. Lead times can be reduced from months to days, helping to transform your customer into a loyal customer.
2. Custom Fixtures
Many parts have complex or delicate geometries, which is problematic for secondary processes such as grinding or polishing. These types of parts must often be clamped down or otherwise manually secured to be finished, which adds time with each and every piece.
These time-consuming steps — which don't even add value to the final product — can be eliminated with the use of 3D-printed trays and fixtures precisely contoured to hold work pieces. Imagine a worker simply placing a complex part in a custom tray that supports its vulnerable spots, applying the necessary tooling, and instantly moving it down the line. Now imagine the time-saving that occurs over hundreds or thousands of times.
3. Go/No-Go Gauges
This type of inspection tool is simple in design, yet needs to be precise to verify safety and performance assessments. Go/no-go gauges are not designed to measure the dimensions of a part, but instead identify whether the part's state is acceptable or unacceptable. For example, there are standard specifications on the thread depth of screws, and a go/no-go gauge is used to verify a screw's thread depth is compliant. Go/no-go gauges can also verify that widths, diameters, and other part dimensions are in line with industry standards and customer requirements.
A quick, cost-effective solution for creating go/no-go gauges is to 3D print them, especially if you just have a few parts to verify. Simply making your own can be much more efficient than finding and ordering one.
A Real-world Example: Making a Metal Cast Part in 3 Days
Humtown Products is a small, family-owned company in Ohio that is a good example of how a small manufacturer can leverage additive manufacturing. When the Air Force Research Laboratory (AFRL) needed to replace a cast legacy aircraft part, Humtown Products created a 3D-printed sand mold for the part. In one day.
Local partner Youngstown State University then used the sand mold to cast the part in 356 aluminum. While traditional metal-part casting would have required a four-to-six week turnaround and cost up to $15,000 or more, additive manufacturing enabled the part to be successfully produced in three days . . . for less than $1,000.
Humtown Products was brought onto the project by America Makes Youngstown and the Manufacturing Advocacy and Growth Network (MAGNET), the northeastern regional partner of the Ohio Manufacturing Extension Partnership (Ohio MEP), which is part of the larger MEP National NetworkTM, a unique public-private partnership that delivers comprehensive, proven solutions to U.S. manufacturers, fueling growth and advancing U.S. manufacturing.
Get Expert Advice on How to Leverage Additive Manufacturing
The MEP National Network has MEP Centers across the country who can help small manufacturers "de-risk" decisions around additive manufacturing. Its expert staff can perform a walkthrough assessment to help determine how additive manufacturing can increase plant efficiency, as well as what raw materials, targeted parts, and types of additive manufacturing technology best match their needs.
For instance, many small manufacturers are advised by MEP additive manufacturing experts not to buy a 3D printing machine, but instead use a 3D-printing service while experimenting with their initial 3D printing projects. By gaining first-hand experience without committing to capital equipment, you'll be able to make smarter decisions down the line on what type of additive manufacturing is the best fit with your plant.
To learn more about additive manufacturing — and to start assessing how it can be incorporated into your operations — contact your local MEP Center, which will be able to recommend trusted resources for developing your company's future.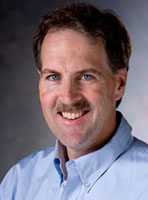 Dave Pierson is a senior design engineer at MAGNET, the Manufacturing Advocacy and Growth Network. Part of the MEP National Network, MAGNET provides hands-on support ranging from new product design to operations, and brings education and business together to create tomorrow's manufacturers.