By Randy Swart, COO of A. Duie Pyle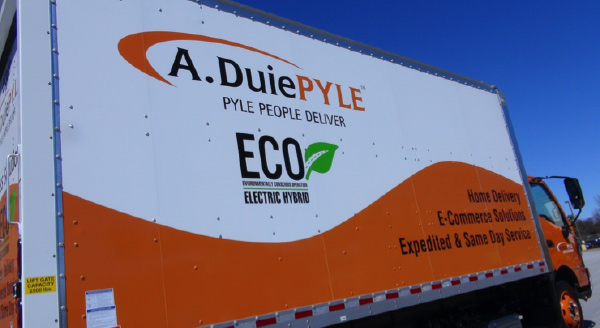 While cost reduction and conservation efforts are factors, many companies make the decision to implement green initiatives because they want to responsibly manage and reduce their carbon footprint. Transportation and logistics provider A. Duie Pyle has successfully implemented several green practices that are easily transferable to the manufacturing industry and which significantly lessened the company's carbon footprint. For example, Pyle has minimized exhaust emissions and improved fuel economy by consistently investing in new equipment, with the average age of all power units being 5.6 years. In addition to including green practices in its fleet, Pyle continues to find ways to decrease inefficient resource consumption in its service centers and warehouses.
Before a company starts implementing green initiatives, it is necessary for leadership to take stock of company assets and establish clear, achievable goals based on resources and budget. When developing a green strategy, it is essential to formalize and document the initiatives in a coordinated and focused manner. It is difficult to implement an assortment of disparate ideas and haphazardly attempting to do so is unlikely to yield clear-cut results.
Creating a Sustainability Program
In order to create a successful sustainability program that will reduce a company's carbon footprint, companies need to explore available options and analyze areas of opportunity at their particular facilities. Some options to consider include investing in new equipment, powering warehouses and other facilities with alternative energies, installing LED lighting, using tube lighting that reflects sunlight and motion-activated lighting, going paperless, recycling water and oil and partnering with vendors who are committed to the same type of practices.
A Successful Sustainability Program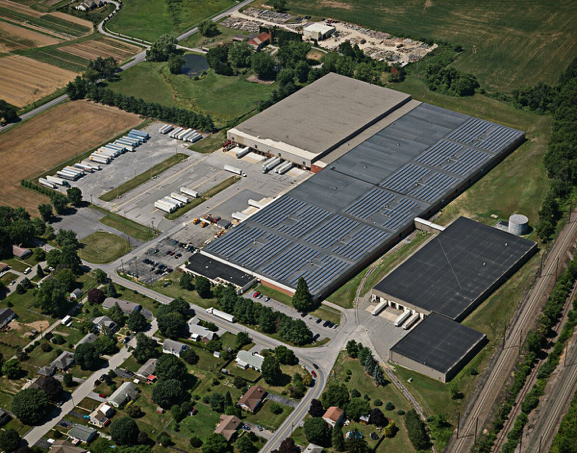 As you plan your agenda, it's helpful to refer to the sustainability efforts other companies successfully used as a guide. Pyle has incorporated green and sustainable practices into its supply chain strategy, creating a broad program that touches every part of the company's operations. These practices can easily be replicated across manufacturing supply chains.
From a fleet standpoint, Pyle consistently invests in new equipment that minimizes exhaust emissions and improves fuel efficiency. Since newer trucks typically have better fuel-economy technology, the company's consistent investment in new equipment makes Pyle's truck fleet greener than most. These investments not only keep the fleet as efficient as possible, but also offer the added benefit of keeping Pyle's employees safe as they aid in the prevention of workplace injuries due to old and outdated equipment.
Outside of the fleet, Pyle has taken additional steps toward sustainability. Over the last year, Pyle worked to systematically migrate all its facilities to energy-efficient LED lighting technology. Pyle's newest facility, which opened in early 2018, is the first terminal to use 100 percent LED lights both inside and out. Pyle has also added tube lighting that reflects sunlight, eliminating the need to use electric lights during the day. In addition, Pyle continues to operate a 500,000-square-foot warehouse in Parkesburg, Pa., which features a megawatt solar installation supplying 100 percent of the electricity needed for the building.
Other ongoing initiatives aimed at creating more sustainable facilities include Pyle's paperless operations and its efforts to update all maintenance facilities. These facilities are equipped with radiant-heat flooring and motion-activated lighting to reduce the company's energy costs. Furthermore, each of Pyle's truck wash bays recycle 80 percent of the water used, and all oil used by Pyle's trucks and equipment is recycled as well.
Employee Engagement Programs
In addition to continuously researching and investing in new machinery and technology that will improve fuel economy, another aspect companies could consider in their green initiatives is employee engagement programs. These types of programs get employees involved in reducing the company's carbon footprint in exchange for some type of recognition or incentive.
For example, this past year, Pyle developed an ongoing internal initiative for fuel savings. The MPG Challenge is a company-wide competition among facilities to lower their carbon footprint and an incentive for A. Duie Pyle drivers to always use best practices while driving. During the first three months of the MPG Challenge, Pyle improved its average from 6.25 miles per gallon to 6.6 miles per gallon. These challenges work across industries, so an industrial manufacturing company, for example, could challenge its workforce to lower their footprint in a similar way. As a result, the company is not only reducing its carbon footprint but also engaging and recognizing its team members.
Now is the time to consider implementing or enriching a sustainability program. Before doing so, consider the company's goals, outline how to reach those goals and follow the example of successful practices.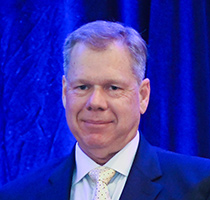 Randy Swart joined A. Duie Pyle in 2008 as vice president of integrated services before becoming senior vice president in 2012. In 2014, Swart was named chief operating officer, responsible for leading the company's strategic direction, improving operational efficiencies and further developing employee advancement programs and succession plans. Over the course of his career, Swart has been at the forefront of innovation, created cross-functional team environments, nurtured employee development programs, and established information flow technologies that impact cost control, productivity, service quality and profitability.